You hear the term "bespoke outdoor living", but what does that actually mean?
We all want to make the most of our outdoor space and make it our own. Creating a bespoke outdoor living area is a way of making your garden design your own.
What does it mean to you?
Bespoke outdoor living means expanding the parameters of your home into the garden and expanding your life into the garden. Creating a space that you and your family can enjoy is a key element of this. It means designing a space that is both functional and unique to your requirements, and that is also cosy and inviting. This kind of space will encourage you to be outside more often.
How do you create a bespoke outdoor living space?
Before you start designing your outdoor space, you should first think about what the main use will be. Whether you are designing a large space for hosting or an intimate area just for you will impact your design.
If your space will predominately be for hosting, you will want to consider elements that will ensure the comfort of your guests. Gazebos or other types of shelter make a good choice, ensuring that your planned event in the garden can take place whatever the weather.
When creating a more intimate space, elements like a fire pit will create the perfect cosy setting. These also allow you to enjoy the space long after the sun has set and there is a chill in the air, as well as providing a decorative touch.
If your space will mostly be for alfresco dining, then you may want to invest in garden cooking facilities. Our hybrid BBQs allow for cooking on both gas and charcoal for the ultimate BBQ. With gourmet accessories like our pizza stone, wok, and chicken roaster, you can wow your guests with all sorts of fusion cooking in the garden.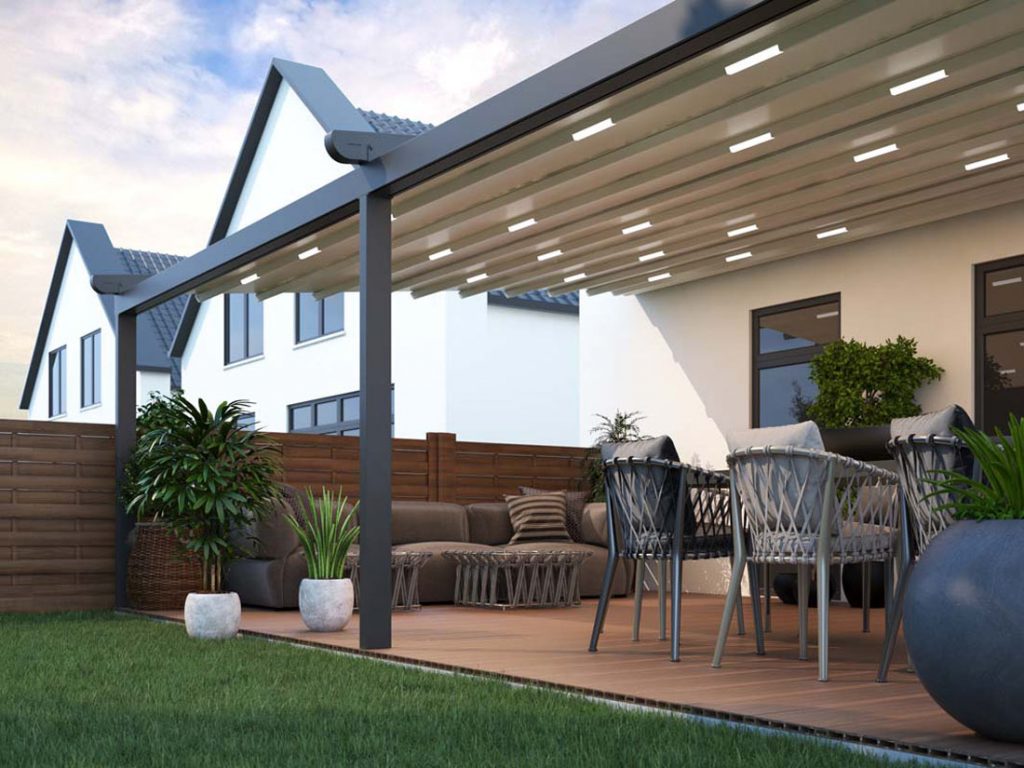 Accessories
However your garden will be used, you will want to think about accessorising in a way that reflects your personality. There are plenty of ways that you can do this. Planting and plant pots can be a great way to reflect your personality, providing plenty of variations and options to choose from. Garden lighting is another essential way to accessorise your outdoor space. Lighting will add the perfect finishing touches. Whether you are looking to create a relaxing atmosphere, highlight other key features or just ensure the safety and security of those in the garden, there are lighting options to suit.
You may also want to consider using garden edging to add your own twist. With wood, metal or stone edging, you can be sure to complement your garden design.
Finally, elements like an arbour or arch add a distinctive touch to a bespoke space, giving life to your ideal design. You can even wrap lighting or planting around one of these and paint them to give them a truly bespoke feel.

Your garden design should reflect your personality and needs; this is what will make it truly bespoke. Pull the design elements you love together to create a space that will have you wanting to spend all of your time outside.