Landscape Specialist Scheme
The London Stone Landscape Specialist Scheme is the must have membership for Landscape Specialists Members of the scheme receive exclusive benefits including a comprehensive product welcome pack and a free business listing on Connect. The Landscape Specialist Scheme is free to join and for every sign up we will donate £10, split between our two leading landscape industry charities. Perennial and Green Fingers.
Just fill in the online application form below to receive these exclusive benefits today.
FREE Connect Profile
Connect is your FREE business profile on the London Stone website. Delivering genuine leads, your Connect profile puts your business in front of homeowners looking for an experienced Landscape Specialist.
View Connect
FREE Welcome Pack
The perfect accompaniment to client meetings, the London Stone Welcome Pack is available exclusively and FREE of charge to members of the Landscape Specialist Scheme.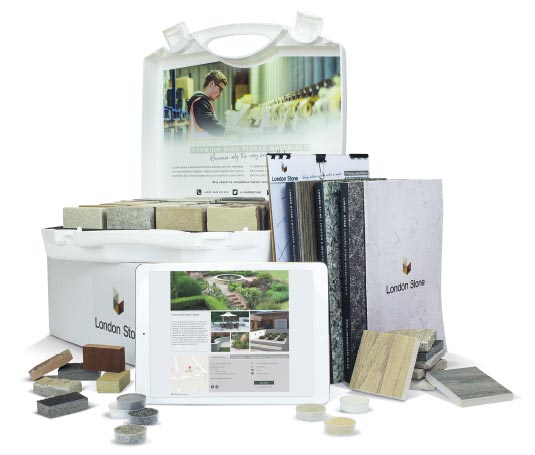 Exclusive Previews
Be the first to see exciting new products, offers, promotions and events from London Stone, keep up-to-date with what's going on in the landscaping industry as soon as it happens.
For every registration, London Stone will donate £10 to be split between our charity partners, Perennial and Greenfingers. Supporting our industry.