Here is what you need to host the perfect party in the garden this summer
This year sees us spending more time at home in our gardens, and it doesn't appear that this will dramatically change any time soon. But there is no reason why we can't make the most of this. Host your friends and family in the garden, throwing the perfect party whatever the weather. With our limited time offer, you can also get prepared for less. We currently have up to 30% off garden furniture and outdoor living products.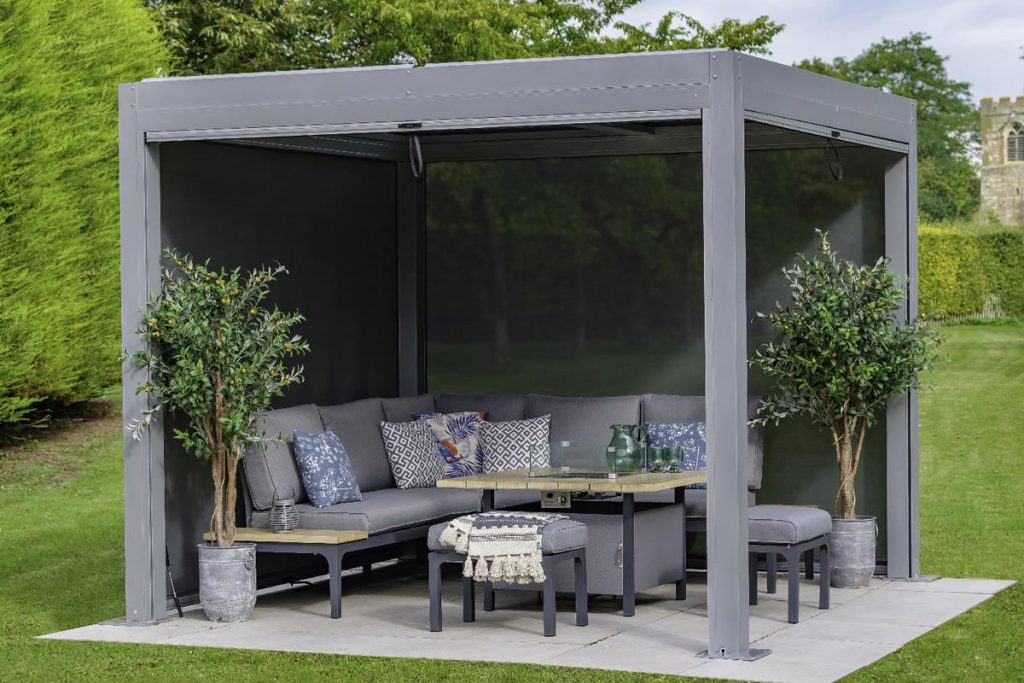 Metal Pergola
A metal pergola is an essential for your garden this year. With the weather changing radically within a split second, from bright sunshine to torrential showers, shade and shelter is a must for your garden party. Our metal pergolas are a stylish and practical addition to the garden. When the sun is bright in the sky they offer UV protection to keep your guests safe. When the rain inevitably starts, your guests can gather under the shelter whilst the good times in the garden continue. The sleek and stylish design of these pergolas will also give your garden an instant finished appeal. With 30% off our metal pergolas until the 31st August 2021, now is the perfect time to add one to your garden.
Hybrid BBQ
What garden party is complete without a BBQ? A British must-have, nothing says a summer garden party like a BBQ in the rain. Our hybrid BBQs allow you to cook on both gas and charcoal to achieve the best possible taste, whatever you are cooking. You can read more about our cooking tips in Best Practices For Cooking On A Charcoal Grill.
With our gourmet accessories, you can cook so much more on one of our BBQs. Pizza, roast chicken and the perfect veg side dishes! Whatever takes your fancy for your party, you can cook up a storm and impress your guests on one of these BBQs. With 20% off and next-day delivery available on many of our BBQs, you can be set up and ready to host your BBQ party by the weekend!
We also have many garden furniture items included in our summer promotion. With up to 30% off garden furniture, pergolas and BBQs, get your garden ready for a summer spent at home now. Offer ends 31st August 2021 while stocks last.