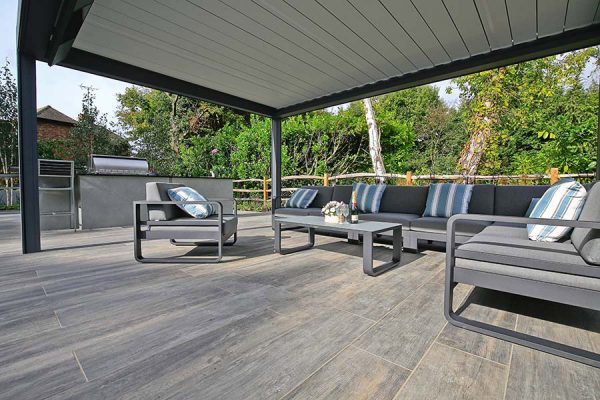 Discover how to create your own custom outdoor living space – it is easier than you think
Your outdoor space should reflect both your personality and your intended purpose for the space. It's hard to know where to start when it comes to renovating your garden. The best place for inspiration can be Pinterest. In this blog we will run through each of the stages you should consider when creating custom outdoor living spaces.
Choose your style
Your first step is establishing what kind of garden you are hoping to achieve. Is it purely functional? Are you planning on hosting frequently or keeping it intimate? Does it need to be child-friendly or adults only? Or will your outdoor space be a haven for plants or your very own vegetable patch?
There are plenty of questions to ask to get you started. The style of your garden will have a big impression on guests. Traditional designs can be quaint and charming, whereas a more modern design will be sleek and stylish. You could take inspiration from overseas and recreate a Japanese garden or an old English style.
Start from the bottom
Your choice of paving will have a big impact of the overall aesthetic of your design. Porcelain, for example, is a great choice for a more modern design, whereas a classic sandstone suits a more traditional space. If you are considering a Japanese-style garden we have the perfect material – Embered Millboard Decking.
Get Cosy
Getting the right furniture is your next key step in creating your outdoor space. Measure up the area you have designated for your furniture, so you can be sure to choose the right size. Next, think back to your intended use for your garden. If you are planning on doing plenty of entertaining, then you will want our lounging/dining set with plenty of space. Alternatively, if you are looking to create a more intimate space, a bistro set will be perfect.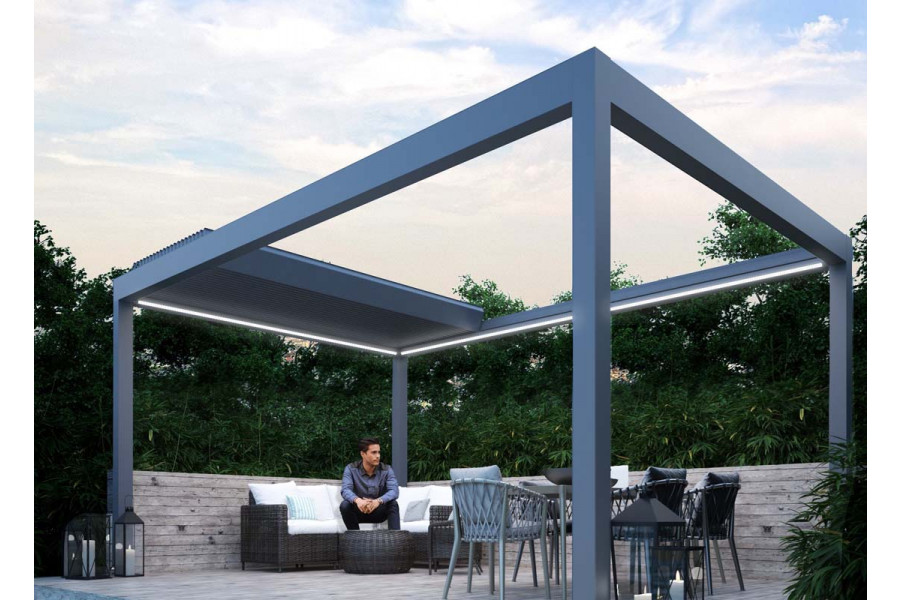 Move upwards
Once you have your garden furniture, consider whether you want some cover. Having cover will allow you to enjoy your garden, whatever the weather, year-round. There are a few options available to you. A metal pergola will make a more permanent structure in your garden and add a modern feel. The next option is a gazebo; this convenient option can be popped up and down to offer shelter as required when the weather changes. They can also be the perfect addition for a successful party. A shade sail is the ideal option for a smaller garden, offering a shady corner where you can relax in comfort. You can compare the differences further in Metal Pergola Vs Gazebo Canopy - Pros And Cons.
Planting
Planting is another essential for creating a custom outdoor living space. The perfect way to border your garden, it adds definition and generally enhances your space. With so many species of plant there is something for everyone. For those planning on turning their garden into a personal allotment, a trough planter filled with vegetables and herbs is perfect. Wooden planters filled with wildflowers are perfect for a classic-style garden. For a more modern design, our composite planters paired with topiary hedges make an impressive feature.
The finishing touches
Garden lighting is an essential for any garden and will add the perfect finishing touch. Lighting can be used all over the garden to define spaces, highlight key focal points and offer additional safety and security. Read all about incorporating lights into your garden scheme.
You should now be able to design and create your very own ideal custom outdoor living spaces.