Create your ideal outdoor lifestyle in 4 easy steps.
There is nothing better then spending time outside in the garden, enjoying the outdoors with your friends and family. We have put together 4 tips to help you create your perfect outdoor lifestyle and spend more time in the garden in complete comfort.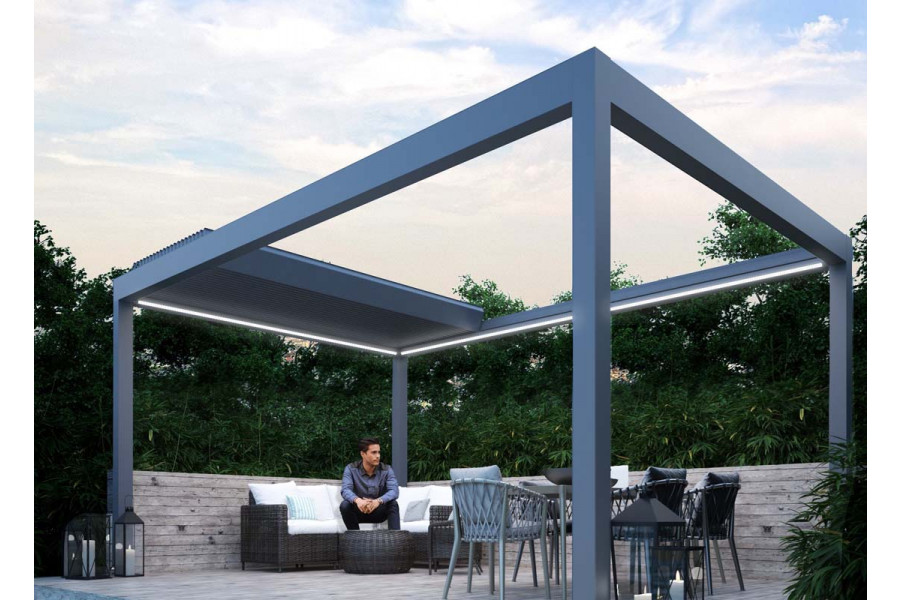 Make a stylish statement in the garden, and provide shelter, with our Deponti Metal Pergolas.
Shelter
Of course, every garden should be equipped with comfortable furniture that suits your taste and space, but you want to be able to use that furniture come rain or shine. With some garden shelter, you can enjoy your garden when the sun is at its highest point, or during those unpredictable British showers.
There are a few choices when it comes to garden shelter: pergolas, gazebos, and shade sails. A metal pergola is sleek and stylish and makes a more permanent structure in the garden. Ideal for larger gardens, it's a long-term solution for spending more time in the garden, whatever the weather. A gazebo is much more versatile—pop-up and pop-down as you need! Perfect for those who want a temporary solution to adverse weather, as well as a great choice for some temporary shelter for a special event. You can even pack up your gazebo and take it away with you. Shade sails are great for smaller gardens; they provide the shelter you need without taking over the space!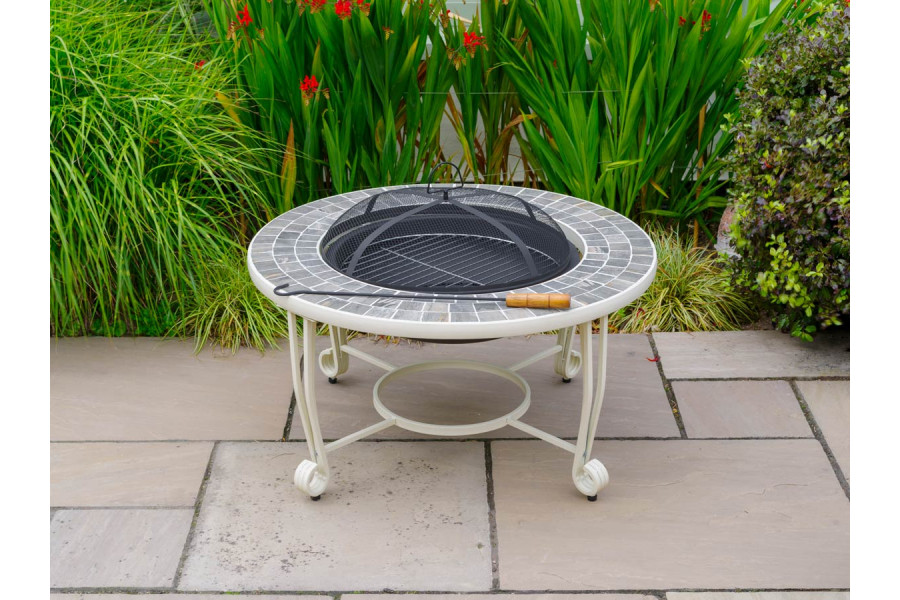 Create a cosy spot in the garden to warm up with our Cadiz Charcoal Fire Pit.
Patio Heating
A must-have for those who love to entertain in the garden way into the evening. As soon as the sun goes down, heat up the patio and get cosy. A charcoal fire pit will make a stylish addition to any home. Make the fire pit the central feature and surround it with the garden furniture to add an instant touch of luxury. To create an even cosier setting, grab a few throw blankets to hand out to guests and extend your time in the garden long into the evening.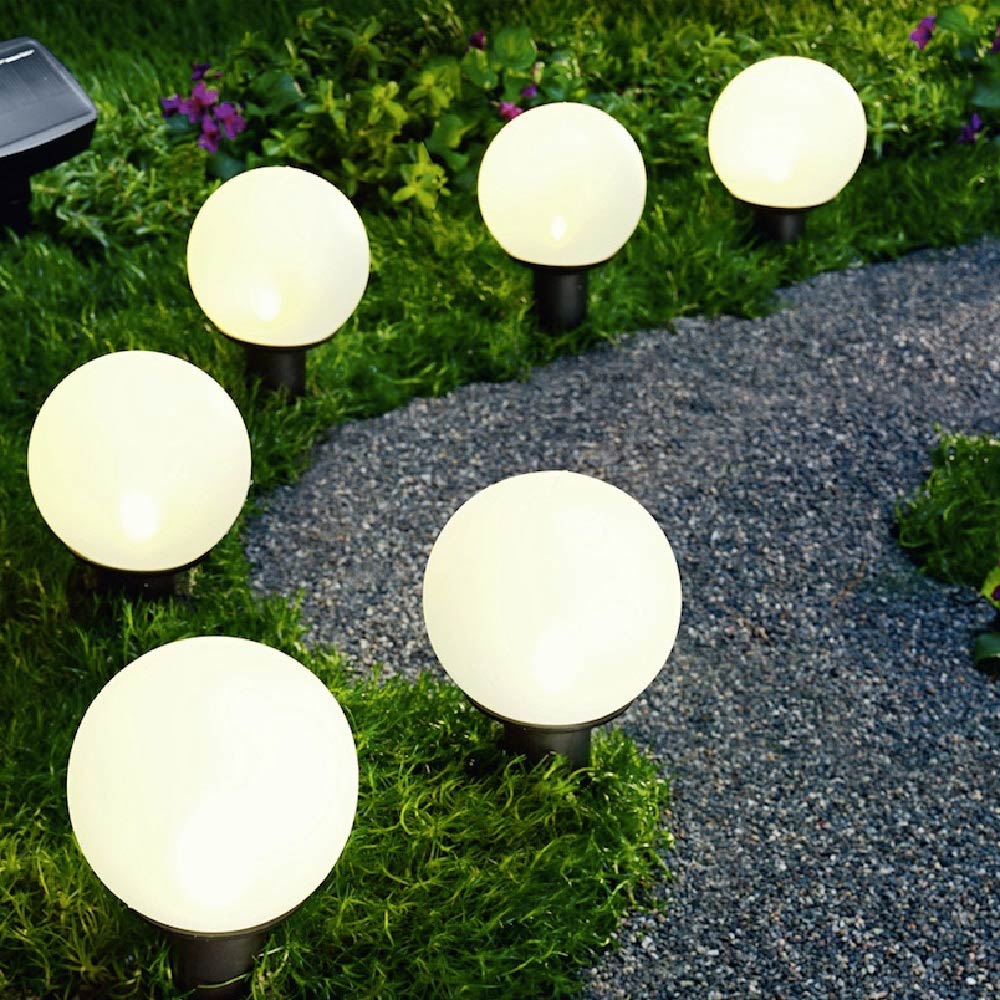 Guide the way across the garden path with these stylish Solar LED Globe Pathfinder Lights 10 Lumen. 
Lighting
Garden lighting is another after-dark essential. Lighting can be used all over the garden to emphasize the garden design, as well as bring an additional element of safety. Use light to highlight key features in the garden for added interest, or to create a whimsical atmosphere once the sun has gone down. You can also use lighting for safety, illuminating stairs or trip hazards, so that guests can move freely around the garden after dark without you needing to worry. Whether you are looking to add a design or safety element, garden lighting comes in so many shapes and sizes there is something for every garden.
Impress guests with a perfectly cooked BBQ with our Gourmet 4 Burner Hybrid BBQ
BBQ
What garden is complete without a BBQ? They are the perfect way for you to enjoy time with your guests, whilst also cooking up a storm. It is no secret that a barbecue is a British right of passage—get friends and family together and throw the sausages on the BBQ as soon as the weather warms up. With our Hybrid BBQs you can cook on either gas or coal to serve up the perfect dish. We also stock plenty of gourmet accessories to make more delicious side-dishes, and covers so that once you are done cooking you can keep your BBQ safely stored.
Transform your garden now and begin living your best outdoor lifestyle.