Easy to use, wide range of colours, low maintenance, high slip-resistance –the advantages of Porcelain Paving are legion. There are loads of reasons why Porcelain is the up-and-coming material.  Here at London Stone, though, we've a few more reasons why it's a distinct advantage to buy it from us.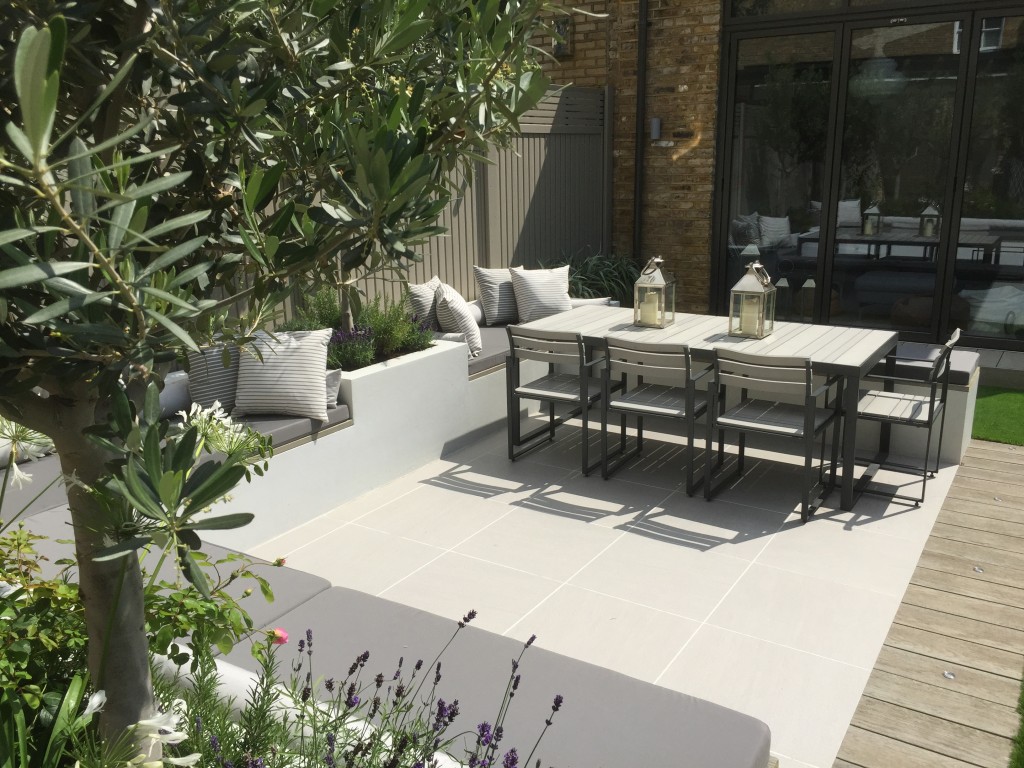 One of our new colours in Porcelain—Urban Grey for a chic, contemporary feel. Image courtesy of Harrington Porter.
No one else has the range we have, because no one has our off-the-shelf range of steps and coping to match the paving. What we offer is completely unique. Porcelain Paving, Steps and Coping all in one place—with bespoke options available—mean that you don't have to spend time looking around, and what you want is there when you need it. Money saved, time saved, speeding you on to the next job.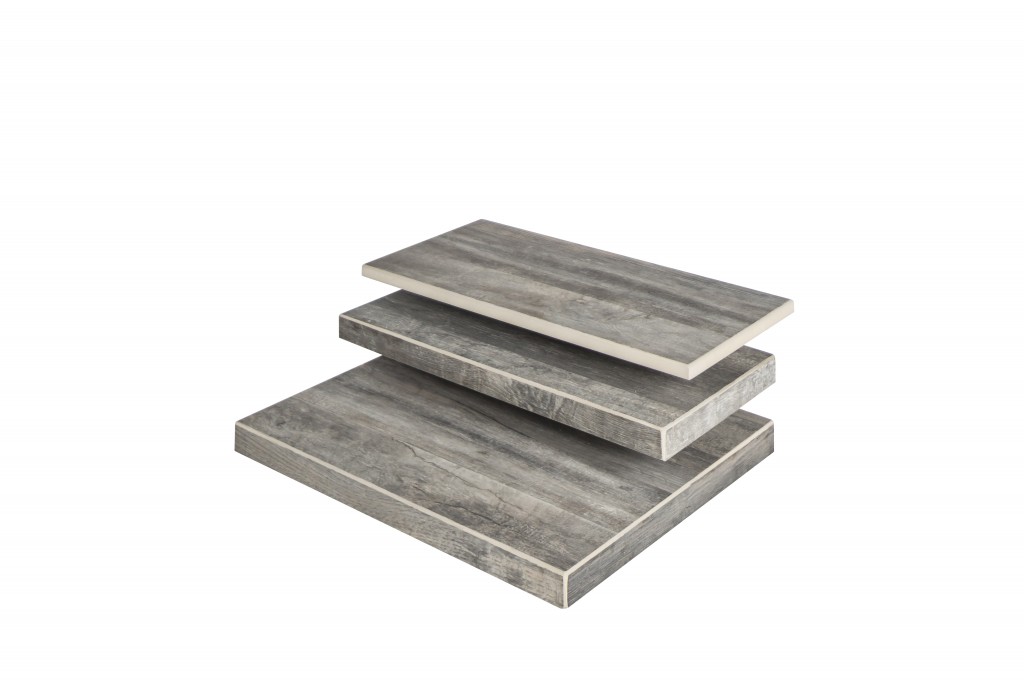 Porcelain Step treads feature a 40mm downstand. Shown here in our new Cinder colour.
Of course, any new product requires new knowledge. Porcelain is no different, and if you haven't used it before you may feel a bit wary. So, we're here to help. London Stone's in-house bespoke masonry department gives you a huge advantage. Our stonemasons have real, hands-on experience with the materials that you want to use, which means that we offer you top-grade technical support, passing on the knowledge that you need. With us behind you, you'll be able to answer any questions your clients have with complete peace of mind.
Rovere Porcelain is another of our textured wood-effect products.
We've just added five new colours to our range—including two textured wood effects that really look extraordinarily like the real thing, only so much easier to look after. OK, so we're not going to tell you that you won't find a few other colours on the market (though naturally we think ours are the loveliest!) but with eleven to choose from, exclusive steps and coping to match, and technical know-how informing our advice, we think we have everything you could possibly need.
The warm colouring of Golden Stone Porcelain makes an economical alternative to Travertine.
Porcelain Paving has already caused a stir, but it's bound to attract even more attention in a few weeks' time, when Anne-Marie Powell will be using our Golden Stone Porcelain in her garden at Chelsea Flower Show.
Getting acquainted with Porcelain now means you'll be ready when clients start to ask you about it.