You spoke, and we listened. London Stone are now offering a 10 Year Homeowner Guarantee on our porcelain paving.
The luxury of Porcelain
This scheme from Andy Stedman Design, featuring Light Grey Porcelain qualifies for our 10 Year Porcelain Guarantee
Porcelain paving adds a touch of long-term luxury to your garden. Porcelain is both long lasting and highly durable which makes it a great choice for your outdoor space. With so many colours and finishes to choose from there is the perfect style for every garden. After finding the right porcelain for your garden and designing your ideal outdoor space, you want to know that the luxury will last. When you install our porcelain into your garden project you will be sure that our paving will stand the test of time. We are so confident in the quality of our products that our porcelain now comes with a guarantee. This will give you complete peace of mind in the longevity of your garden.
London Stone's market-leading range of porcelain starts at just £30 m2 + VAT and is eligible for free nationwide delivery*
Our customers have been asking for a porcelain guarantee, so we've delivered. "Giving homeowners and end clients reassurances when using our materials is an effective way of building trust", says customer experience director, Chris Durnford. "We're excited to launch the guarantee!"
What can you expect from the guarantee?
We are now offering a 10 Year Homeowner Guarantee on all of our vitrified porcelain paving. This isn't the first guarantee for London Stone. Choose to pre-seal your natural stone with us, and we can provide a free 15-year guarantee on the sealant. In the unlikely event of our Porcelain Paving products failing, we will provide like-for-like replacement material free of charge. If for any reason your product is no longer available, a material of equivalent value will be provided. This exceptional offer is available for a period of up to ten years. We will also cover the direct reinstallation cost for a period of up to five years.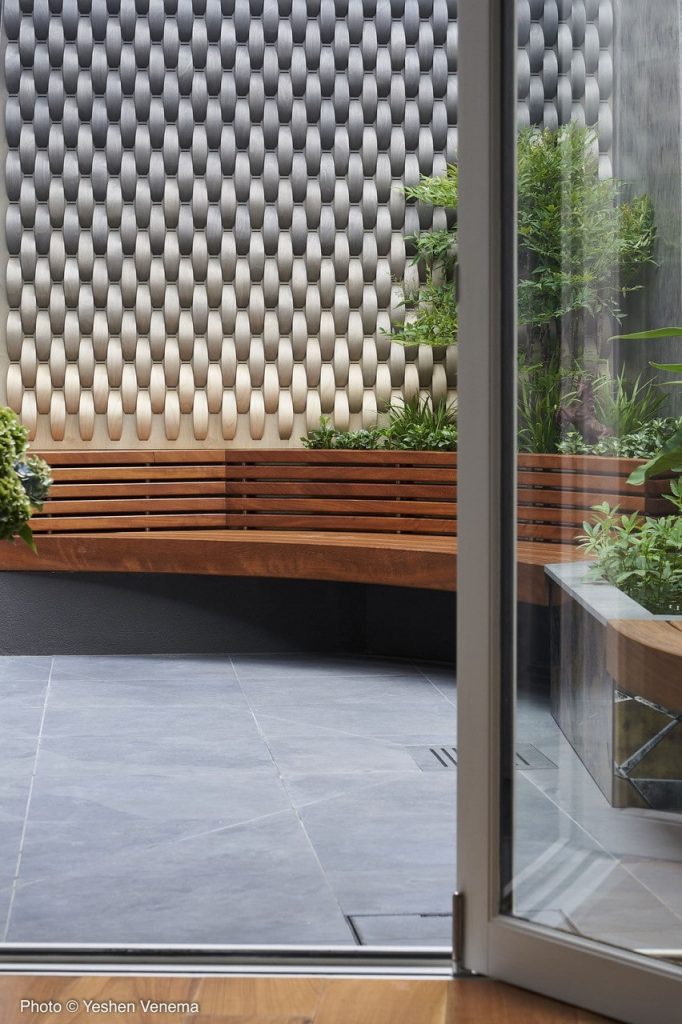 Rosemary Coldstream won the 2019 BALI Principal Award in Design Excellence under 50k for this Slab Coke design 
When can you use the guarantee?
We are so confident in the durability and longevity of our porcelain we will cover several potential failings. If your garden falls victim to a harsh winter, we will cover severe frost damage to the paving slabs. In the unlikely case that cracks or breaks appear in your paving slabs these will also be covered by our guarantee. The final circumstance for which the guarantee covers, is if the paving begins to delaminate. If any of these improbable events occur than the porcelain will be replaced as detailed above.
The London Stone 10 Year Guarantee is quick and easy to apply for online
What else do you need to know?
Porcelain combines the beauty of natural stone with the robustness of factory-made materials. For a more natural finish, there is slight colour variation in porcelain. For this reason, aesthetic disparages caused by colour variation, colour fading and/or natural weathering is not covered by the guarantee. Our porcelain is built for durability. Our porcelain can be used as paving, or for driveways and is ideal for highly trafficked areas. However, damage caused by vehicle traffic, impact or accidental damage will also not be covered. With each sale of porcelain, we provide detailed installation and aftercare advice, following this advice for the best results with your porcelain. Full terms are published online.