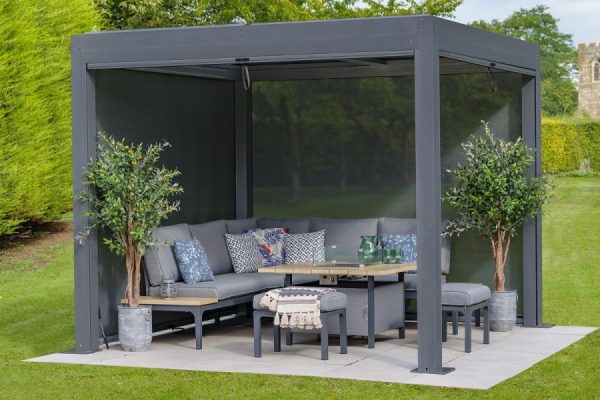 Read our March 22 News – Products and Services edition, with updates on our new products and price changes this month.
New! Budget Italian Porcelain
New to our already extensive porcelain range is our Budget Italian Porcelain, bringing the luxury of Italian quality at a budget-friendly price! Consisting of 3 classic colours, available in 2 sizes, with prices from just £32.00 + VAT m2, this accessible range is perfect for every project.
Italian porcelain is renowned for its high quality and, using industry-leading manufacturing processes, our new range has the same durability and low-maintenance benefits you expect from more expensive porcelain.
Each of the colours has been chosen for the natural texture and finish that bring an organic character to a design. The neutral tones will complement a wide range of designs, from contemporary schemes to more traditional settings.
As with our all other porcelain ranges, our Budget Italian Porcelain comes with a 10-year homeowner guarantee. So you can be confident that this budget range is great quality. And you can take confidence that your scheme will look just as good as the day it's laid for years to come.
New Sandstone Cladding
Our Stone Cladding is ideal for creating unique feature walls in the garden and a firm favourite amongst landscapers and designers alike. We've extend your choice with a further two products: Graphite Sandstone Cladding and Burnt Orange Sandstone Cladding. With prices from just 52.00 per m² + VAT, this cost-effective wall cladding is perfect for enhancing any space.
Graphite Sandstone Cladding has a soft mixture of greys that produce a beautiful natural effect. Burnt Orange Sandstone Cladding has rich browns and buff colouring that will add instant warmth to the design.
Supplied in modular panels measuring 600 x 150mm, with staggered edges that fit perfectly together for a flush finish, the panels are attached using flexible tile adhesive. Use indoors or outdoors to add interest and texture. Some examples of places these panels can be used include feature walls and fireplaces or, externally, raised beds, retaining walls, and step risers.
Price Reduction Added To Metal Pergolas
Metal pergolas are a great way to transform your garden and make the most out of your space. With warmer weather quickly approaching, we want you to enjoy it as much as possible. Therefore, we've made the choice to reduce the price of our stylish Dark Grey Metal Pergola. Our metal pergolas, originally £4,332.50 + VAT, now start at just £3,466.00 + VAT!
The result is this statement garden piece is a more accessible option for many. With the addition of a metal pergola to your garden, you can make the most of your outdoor space, come rain or shine. Read more about the benefits of a pergola in your garden.
An Evening With London Stone 2022
In February we hosted a trade only event, "An Evening With London Stone 2022". For those of you who missed it, you can watch the recording here. Hear about our latest service and sustainability initiatives, exciting new products and company developments for 2022.