Sandstone Favourites From Our Kent Showroom's New Manager - we take a look at some of the lesser-known sandstone products in the London Stone range
If you've been a regular visitor to Knockholt over the years, you'll probably remember Alin. This is where he started his days as a Sales Advisor, before moving up to Trade Counter Manager at our Distribution Centre at Langley.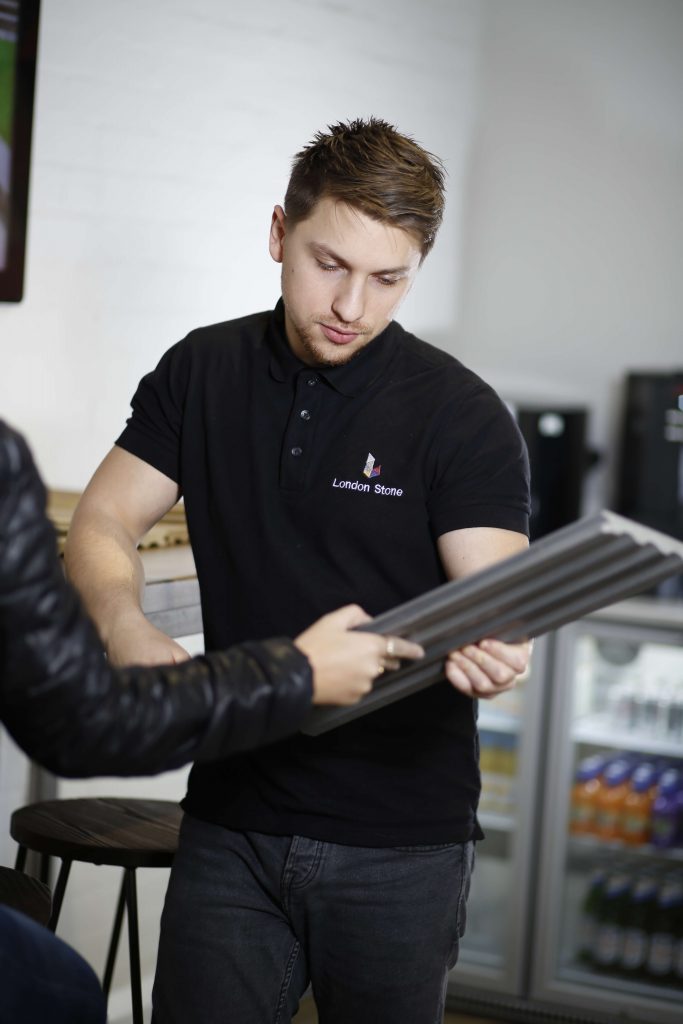 Alin discussing material options with a client, in his days as Trade Counter Manager
Now, three years later, he's back as Showroom Manager and relishing the contrast. "In the Showroom, I spend a lot more time with people, and the people that tend to come are ones that don't know a lot about stone, which is where I can step in. It's good to be able to offer people advice."
One of the stones that people don't seem to get enough of is the Flamed Grey version of our Grey Contemporary Sandstone. It's not only a designer favourite, featuring in Rhiannon Williams' Urban Rain Garden at Hampton Court last year, and Claudia de Yong's design at Ascot this year, where she contrasted the very consistent colouring with a brick edging, but attracts plenty of attention from the public. "Not everyone likes colour variation," says Alin, "and grey is generally popular. Flamed Grey has quite a textured finish that feels softer than Contemporary Grey and, because it's flamed, is slightly darker."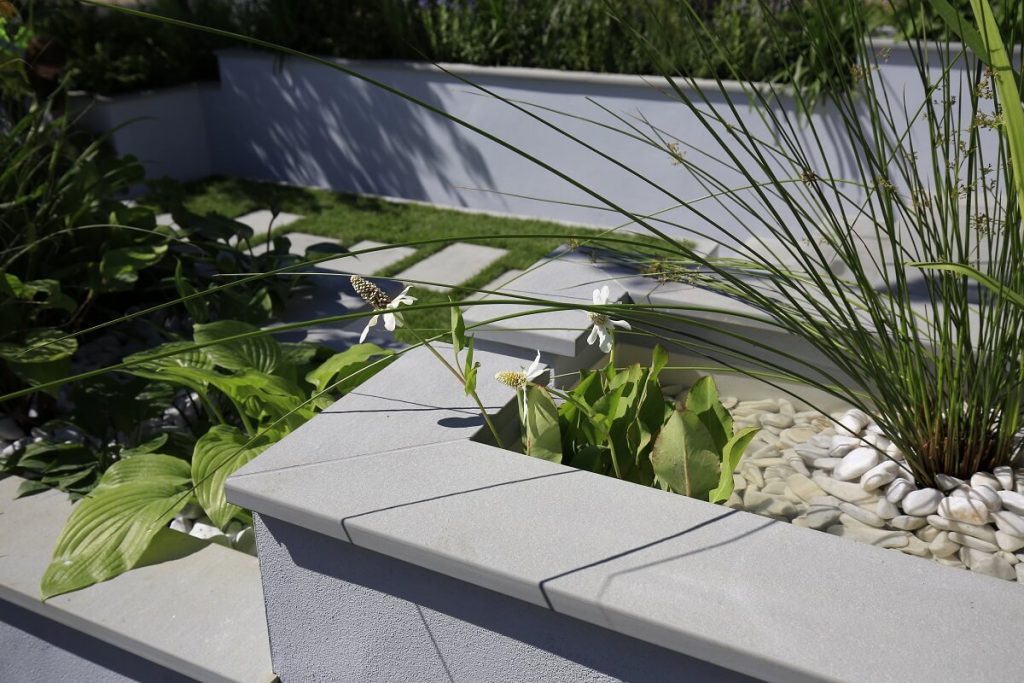 RHS Hampton Court 2017 - Rhiannon Williams' Urban Rain Garden
Not everything in life is grey, though! And two of our more recent additions show how lighter stones can, not only offer lots of character, but still be easy to manage. Desert Sawn Sandstone is a mix of light colours, including beige, grey, brown, off-white and white. Included in the mix is interesting veining.
Desert Sawn Sandstone at The APL Place To Meet, RHS Hampton Court 2017
Golden Sawn Sandstone also offers attractive markings, but its pinks and oranges create warmer colouring. We've chosen both these sandstones for their density as well as their looks, which means that they require less attention required for many similar lighter colours.
Both are sawn on six sides but also sandblasted and brushed, which gives them a softer, smoother profile. "The colours fit in very usefully where a contemporary design is desired to complement more traditional surroundings," says Alin.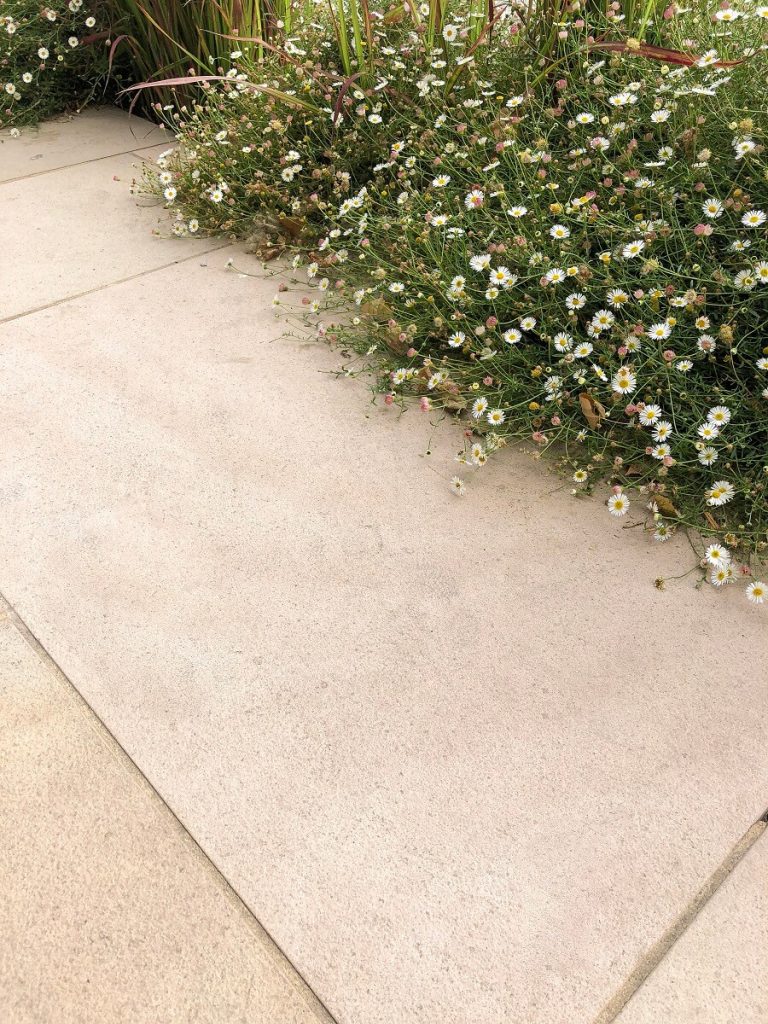 Golden Sawn Sandstone in London Stone's Middlesex Showroom
The showroom at Knockholt, near Junction 4 on the M25, is our largest and receives a high number of walk-in customers, so Alin is kept busy. "It's a beautiful showroom," he says. "There's lots of space and the showroom is divided into two areas: the sawn stone products and more rustic products. And we have a yard for collection, so if anyone needs an extra couple of slabs, they can pop in and collect them."
There's even a 10m2 pond. This is looking even better with the recent change in planting.  It's not Alin's favourite part of the showroom, though. "I like my coffee," he says, "so you'll find me by the coffee machine!"
The Kent Showroom basking in sunshine this summer - including water feature!
Pop-by and take a look, and if you don't fancy a coffee, we've plenty of cold drinks to enjoy in this heatwave. We're air-conditioned too!