Every so often something comes along that feels like a game-changer. And eventually, you look back and wonder how you managed before. We think this is how people will see Porcelain in a few years' time. Especially for modern gardens.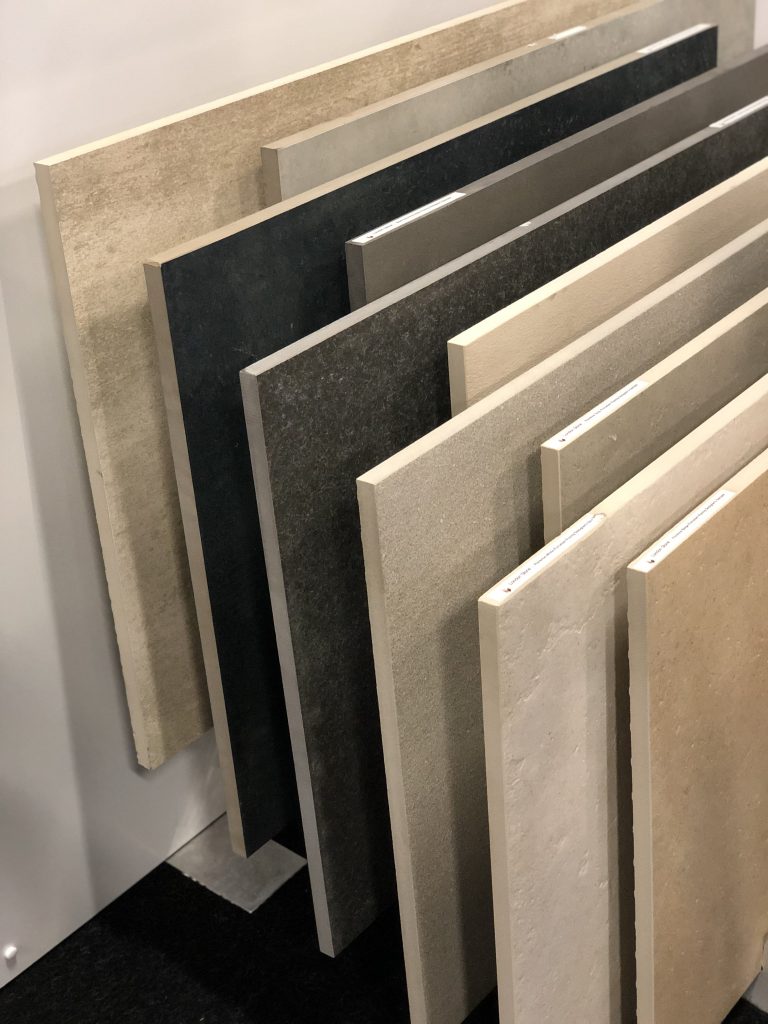 With no cutting tolerance and a consistent 20mm thickness, Porcelain paving makes crisp, minimalist lines easier to lay. Its denseness and low porosity mean that it's easier to clean off grout without leaving marks. And your clients will love its low-maintenance and non-slip qualities.
With all its advantages in mind, we've massively extended our range and now offer twenty-three top-quality Italian Porcelain pavings. Uniquely, we match the whole range with step treads and coping; combine this with our bespoke abilities—quite a skill when dealing with such a hard material—and we're offering a complete Porcelain "package". We'll even engrave it!
CAPTION: Our steps and coping are available with a chunky 40mm downstand.
Our range has been chosen to provide a paving for virtually every look, whether you want to evoke the urban chic of concrete or create the impression of a highly-prized natural stone like Pierre Bleu at a fraction of the price. Included in our range are five different wood effects from dark-stained Moro to the weathered look of Rovere. Or why not look out the warm Golden Stone, which went down so well in designer Ann-Marie Powell's garden at Chelsea this year?
CAPTION. Ann-Marie Powell used Golden Stone in her front garden for RHS Chelsea this year. She pointed out how its low-porosity made Porcelain a great choice for areas close to busy roads.
Blades to cut Porcelain
Of course, the density of Porcelain does present some challenges if you haven't used it before. It's extremely hard and so can prove quite a challenge to cut well. That's why, as part of our aim to make your job easier, we now stock diamond blades specifically for cutting Porcelain.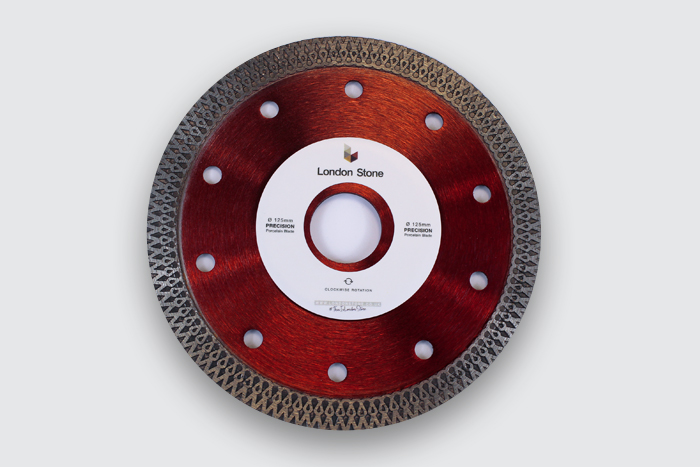 CAPTION: Diamond blades for cutting Porcelain are now available from London Stone.
In three diameters—125mm, 250mm and 300mm—they've been chosen to suit petrol saws and large and small grinders, with bore-hole sizes of 22.2mm and 20mm and will give the thin cut and smooth finish you want for a stone like this.
What the designers say
Porcelain has been around such a comparatively short time, yet has made a huge impact. At Chelsea this year, designer Nic Howard told us how happy he is with Porcelain. "It looks like natural stone and has all the attributes of natural stone without the downside. There's no tolerance."
CAPTION: For his trade stand garden for David Harber Nic Howard laid 2½ mm joints and, as he says, "could get away with that because there's absolutely perfect tolerance."
Designer Tom Howard, earlier this year, told us, ""The chap who lays it loves using it because it's so consistent and laying is easier."
And Chris Harrington said, "We're using it more and more. We would always use Porcelain as our first choice. It's less messy to cut, though you do need skill and the right equipment."
If you'd like some pointers on cutting Porcelain, don't forget to ask. We're here to help. Whatever your questions about our Porcelain range or how best to cut and lay it, all you have to do is pick up the phone. Better still, drop round to one of our showrooms.  Not only will we welcome you with a coffee, but you'll get to see the full range of London Stone Porcelain and have a friendly chat.