London Stone's comprehensive range has all the garden products you need, all available from the same place.
Embarking on a garden transformation? Look no further. Everything you need is in one place, at London Stone. We have long been established as leading suppliers of natural stone and porcelain paving, but we do so much more than that.

You can now buy so much more from London Stone online.
Form Plants
By now you may have already heard the exciting news that we are in partnership with Form Plants. Every good garden make-over needs planting! Grown by expert horticulturists, each plant is the finest quality. With a range of over 34,000 plants growing daily, from hedging, shrubs, topiary and more, there is the perfect plant for your space. The range also continues to expand, to offer you a comprehensive choice of planting.
Plants are available to order year-round from the London Stone website. Add everything you need for your garden transformation to your basket and check out! We even offer free next-day, nationwide delivery, as well as trade discounts across many of our ranges.
You can learn more about our business partnership in "London Stone and Form Plants Join Forces".
Picture a sunny day in the garden surrounded by vibrant planting. 
Trex Decking
Next on your list for an impressive garden is decking. Offering products to suit traditional and modern styles, Trex Decking has something for every garden. It's perfect for creating a defined space to relax and entertain. Trex Decking has been designed to mimic the natural beauty of real timber, in a range of rich colours that are fade-resistant. Also stain-, scratch-, and mould-resistant, Trex is luxury that lasts.
The core is made from a blend of plastic and timber fibres. This core is then encased in the Trex patented protective shell on three sides. If you are interested in reading more about Trex Decking read "New Product Alert! Trex Decking Now Available Online". 

Add a contemporary touch to your garden with the rich tones of Trex Decking.
Chelmer Valley
Clay pavers have been a firm favourite for centuries, combining beauty and practicality. At the end of 2020, London Stone acquired Chelmer Valley Brick Co Ltd. This acquisition means that, not only can you now purchase your favourite brick pavers along with London Stone products in the same order, but we have also introduced plenty of other improvements. These include price reductions, trade discounts, and splitting packs at no extra charge. Free next-day delivery nationwide is also available and much more.
For more information about the changes we have made, read our "Exciting Improvements and New Services for Chelmer Valley" blog.
It is easy to see why Clay Pavers are a designers favourite. Designed Jo Thompson Landscape Garden Design, built by Shoots & Leaves 
Millboard Cladding
This year we also grew our Millboard range to give you a vertical option. We now stock Millboard cladding in a range of colours. If you are looking to add a striking element to your garden design this is the perfect choice. Attractive and durable, Millboard cladding can be used in a wide variety of structures around the garden. Clad the outside of your home, out-buildings and build unique structures.
We discussed this exciting new range in "Go Vertical With Our New Millboard Cladding".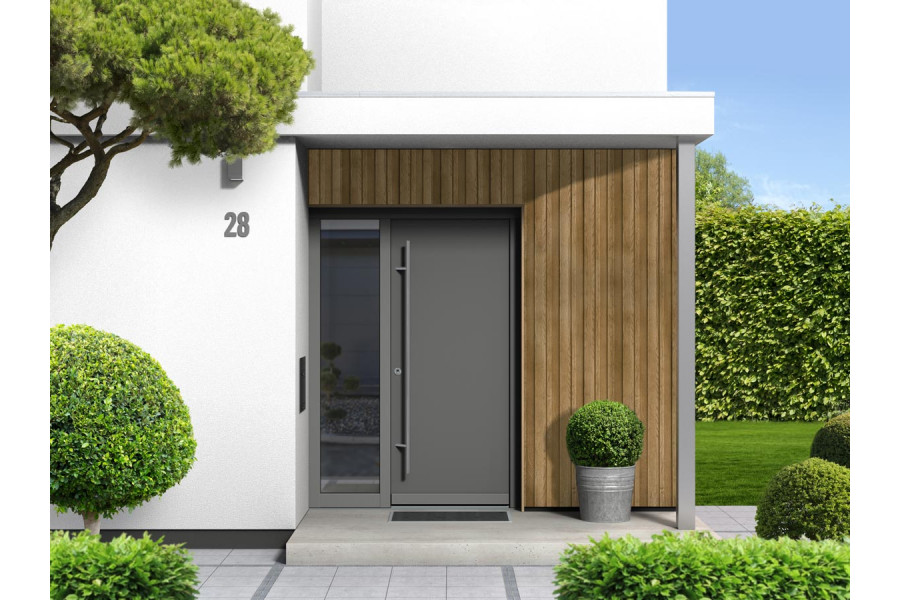 Millboard Cladding can be used all over the garden to create impressive designs. 
With the London Stone website, you can now bring together all these elements to transform your outdoor space, placing just one order. Our extensive range provides you with everything you could ever need in your garden project in one place. Explore our ranges here.