Why we love Trustpilot at London Stone - we explore how the customer service review platform has helped shape London Stone, and why it is so important to us to keep service at the forefront of our ethos
"I do take reviews quite personally," says Chris Durnford, our Customer Experience Director, who gives an individual response to every London Stone review, good or bad, posted on Trustpilot and has done since August 2017. That's 220 to date!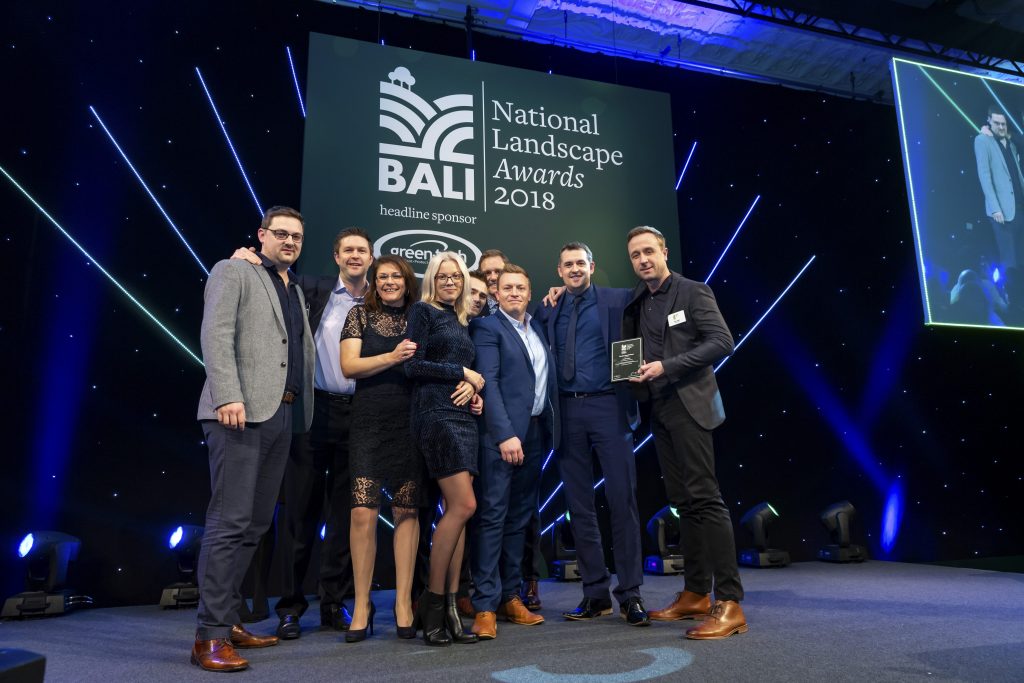 Members of London Stone winning the BALI Principal Award in the Affiliate Exceptional Service category at the 2018 awards - in part due to our Trust Pilot score
This year will see our fifth anniversary on this worldwide company-review site. Trustpilot was set up by Peter Muhlmann, after his mother had difficulty buying a washing machine because she didn't know how to find a trustworthy company online. Now, over 200,000 businesses are given star ratings by customers on the site. "More than just a rating," says Peter, "Trustpilot stars signify that a company has nothing to hide, loves its customers and shares our mission to create ever-improving experiences for everyone."
You can see why we like it, then. While other sites have been in the news recently for carrying fake reviews, either maliciously planted or paid for, Trustpilot is able to verify the vast majority of those commenting as genuine customers.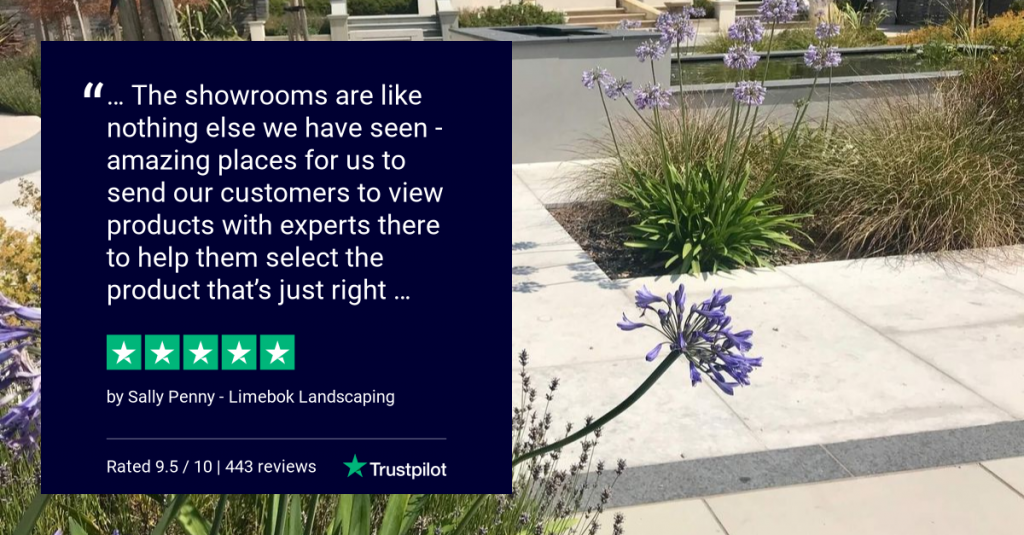 A recent review of London Stone by our client Limebok Landscaping
We invite every customer to post up a review and we must admit to being thrilled at our five-star rating. Of all 471 reviews posted by customers since we joined in 2014, 86% tell us we're 'excellent'.
Trustpilot is now an indispensable part of our customer service. "People can voice their opinion without boundaries," says Chris. "I make an effort to personally respond to each review." Of disappointing reviews (and we're pleased to say, there aren't many!) he says, "It helps us improve the service we offer. We currently have a rating of 9.5 out of 10; the highest it's ever been, and I aim to keep it there."
Providing exceptional service across London Stone is of paramount importance to the entire company
Everyone in the company plays a part in delivering service to customers, whether they're in direct contact with customers or not, so reviews are shared across the entire workforce. Colleagues can often gain individual praise, and that is always celebrated – although we appreciate that it's a team effort.
He also takes a close look if a problem arises. "Sometimes investigative work can take quite a bit of time," he says. This might involve checking delivery notes, emails, talking to showroom staff and listening to phone calls (which are all recorded). "We take all feedback very seriously," adds Chris. "If there's a one-star review, we learn from it. It helps us continually improve the service that we offer. Much of what we do that is good is because of the feedback we have received."
Putting our customer's needs first - a recent review of London Stone
Most of the time, though, we're delighted to say, he's responding to highly complimentary remarks (er, did we mention 86% rate us 'excellent'?). "It's good to be able to write back and thank someone for their order."
So, if you've recently ordered from us or are planning to in the future, do respond to our invitation to comment on TrustPilot. Let us know how we did. If something's gone wrong, we'll work as hard as we can to put it right. However, we're moderately confident that, like the current 86% (oops! slipped out again), you'll be awarding us top marks - if not, we'll certainly make every effort to find out the reason why.