The Bullnose edge profile—so much more attractive than its name. It's a must for classical settings, fits into contemporary designs, creates contour and shadow, and gives curved edges an extra sinuous quality.
No surprise, then, that a lot of our customers have been asking us for 40mm bullnose steps and coping stones in Porcelain. They are, after all, a standard in our industry, and nothing beats the quality look of that 40mm measurement. As you'll know, though, the standard thickness for Porcelain used outdoors is 20mm.
Here at London Stone we love a challenge, and this certainly gave us one. A conversation with our supplier quickly made it clear that having them produced at the factory stage just wasn't a viable option.
This put the ball firmly on our side of the net and, with a couple of months of intensive R&D (or trial and error, as we call it), we're proud to announce that a 40mm bullnose edge profile is available for every one of our Porcelain products. We don't know of any other company that offers this.
Our solution has been to join two 20mm Porcelain slabs together. Not rocket science, perhaps you think, but the secret to creating a top-quality product is in the epoxy resin that's been colour-matched to the nth degree. This creates a robust edge with an invisible join that would stand up to the scrutiny of the fiercest show-garden judge.
We have had to add a premium, but that has, we're afraid, been unavoidable. Bullnosing Porcelain is an arduous, labour-intensive process that, not only requires the gluing and colour-matching, but two surprisingly slow runs through the Edge Profile machine, as opposed to the speedier single pass that's normal for Natural Stone.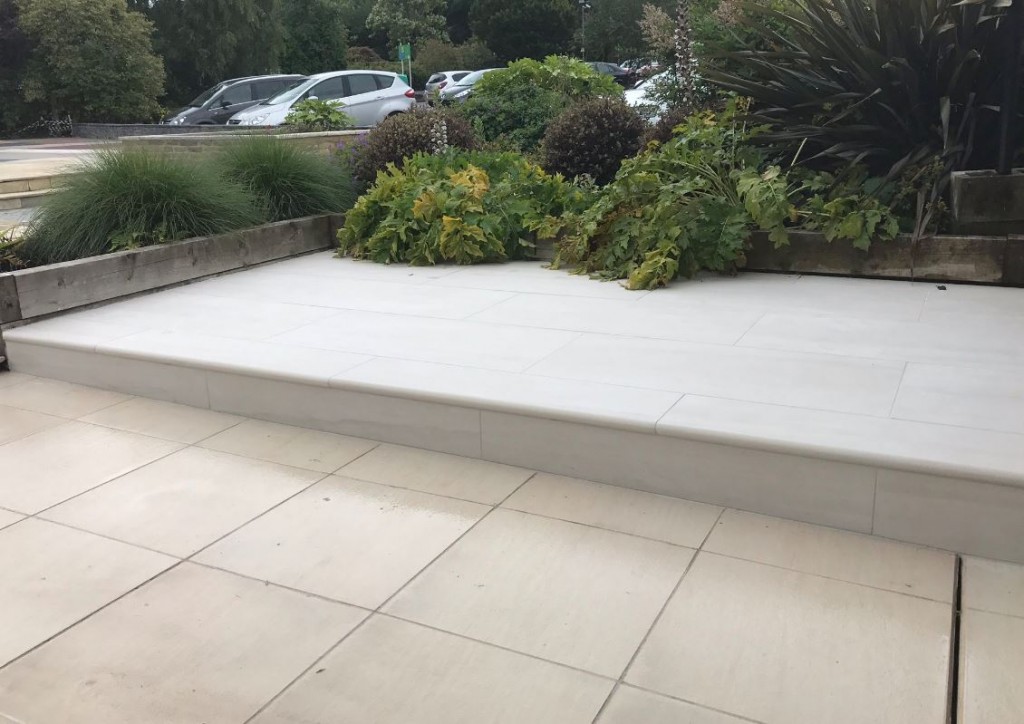 We know it's a welcome addition to our product range. Having 40mm Bullnose Steps and Coping ready for you in Porcelain brings it into line with our entire range of paving. Now you don't have to think twice about whether the edge profile you need is available, because our standard range provides the same options across all the Natural Stone and Porcelain options.
#ThisisLondonStone