There's nothing better than an unexpected windfall, an added bonus, a surprise victory. This is exactly what we've seen in Budhpura, the village at the centre of our project to create Child Labour Free zones. A deep rooted cultural issue and one that we didn't expect to see changing for a long time is all of a sudden getting tackled.
``
Gender equality, or more accurately, the complete lack of it is a real issue in semi-rural Indian villages like Budhpura.  Let's face it, gender equality is an issue in all societies. Huge progress has been made in "western societies", and while we still have a long way to go, in places like rural India, the process has barely begun.
It's a sad tale, a society that values boys above girls to such an extent that boys are given better education opportunities (education is expensive in India, why waste it on girls) given better food and generally treated as an asset, something to protect, invest in and nurture.
Girls are looked down upon as a liability, nowhere near as valuable as boys.  And literally, girls are a financial liability because at some point in the future the families of girls must pay a Dowry to marry their daughters off into other families.  Paying someone to take your flesh and blood off your hands! A sad state of affairs, but unfortunately a grim reality.
Manjari are the local NGO and the driving force behind the project to create Child Labour Free zones in Budhpura. From their community centre in the heart of Budhpura, Manjari have set about winning the hearts and minds of the whole community to come together and reject child labour. Manjari's central location, both geographically and symbolically gives them an integral role to play in this community's future development and it's the community who are now tackling the tough, deep rooted cultural issues that were previously not even on the agenda before Manjari got involved.
Of the cultural issues (outside Child Labour) being tackled, the issue that has gained the most momentum and captured peoples imagination has been gender equality and the creation of women's self-help groups.
I wrote about the women's self-help groups in a blog 12 months ago but after recently visiting Budhpura I've gained a deeper understanding of these groups and just how important they are for the future of Budhpura.  Gender inequality denies women the opportunity to play an active role in the development of society and ultimately denies them and society a chance to fulfil their potential.  People are life's most valuable commodity.  In places like Budhpura, effectively, half of the population are unrealised, not able to make an impact. Imagine what can be achieved in Budhpura when the potential of all the people is realised.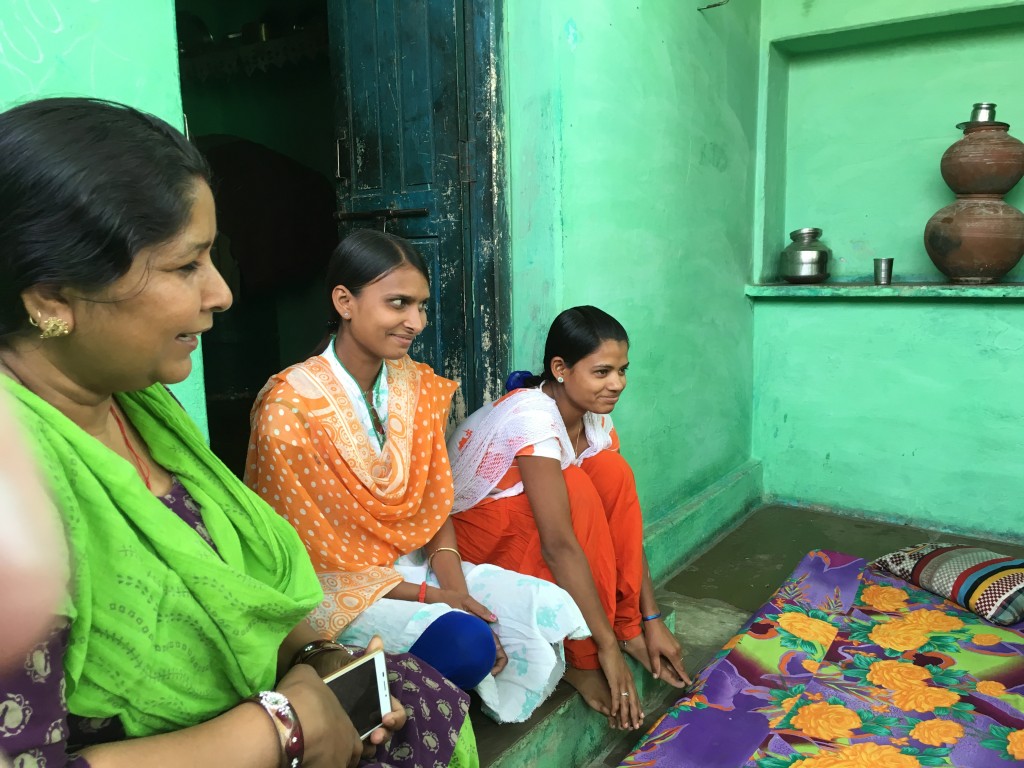 The lives of girls in Budhpura is a vicious cycle of child (and illegal) marriage, invariably followed by young motherhood, a path that promises only poor health and hugely limited future opportunities.
It's a vicious cycle that needs to be broken and Manjari are at the forefront of a movement to bring about change. We are now seeing up to 30 separate groups comprising of 15-30 girls from the age of 13-19 meeting on a monthly basis. The issues being discussed are solely for the women's benefit. Menstrual health, the veil, child marriage, career prospects. Strong institutions are being formed.
We've also watched these girls learn new skills such as stitching and embroidering.  This provides work opportunities outside the usual path to making Sandstone Setts, not to mention the social skills being gained as the girls grow in confidence to play a more active role in society.
I hate it when people refer to this project as a charity project.  It's anything but!  It's not financial support that brings these people together but a common goal to better their lives.  The aim of this project is to create Child Labour Free Zones in Budhpura.  Beyond any financial support the best way to achieve this is through the creation of strong community institutions.  Women playing a more active role in society can only make a community stronger and better equipped to come together and make child labour a thing of the past.