Patterned porcelain tiles, gorgeous garden gates, and a quick look at our recent webinar of the perennial problem of when to seal.
Looking for something just a little different? Tired of plain colours and a minimalist vibe? Our new porcelain patterned tiles are just what you're looking for.
Patterns are definitely making a comeback. And they're fun. Our two new patterns offer subtly different characters. Tarsia, in sepia, beige and white, is a medley of symmetrical patterns placed within borders, balancing energy with repose. These have a traditional feel of Moorish tiles and bring a warm touch of the Mediterranean to your outdoor space. Imagine these lining a formal pool, providing a splashback of a wall-mounted fountain, or framing the edge of a patio.
Cementina, available in two colourways—rich browns, yellows and greys or the cooler restraint of greys, browns and beige—is a very modern affair. With asymmetrical patterns filling the tiles right to the edge, the influences are a mix of traditional, kaleidoscopic and Escher-like, linear as well as curved. They have a strong, dynamic character that lends itself to the same uses as Tarsia, but brings their own distinctive, modern twist on the ancient art of tiles. Make a surprise feature by using them on step risers, to apron a barbecue or lead the eye across plain porcelain paving.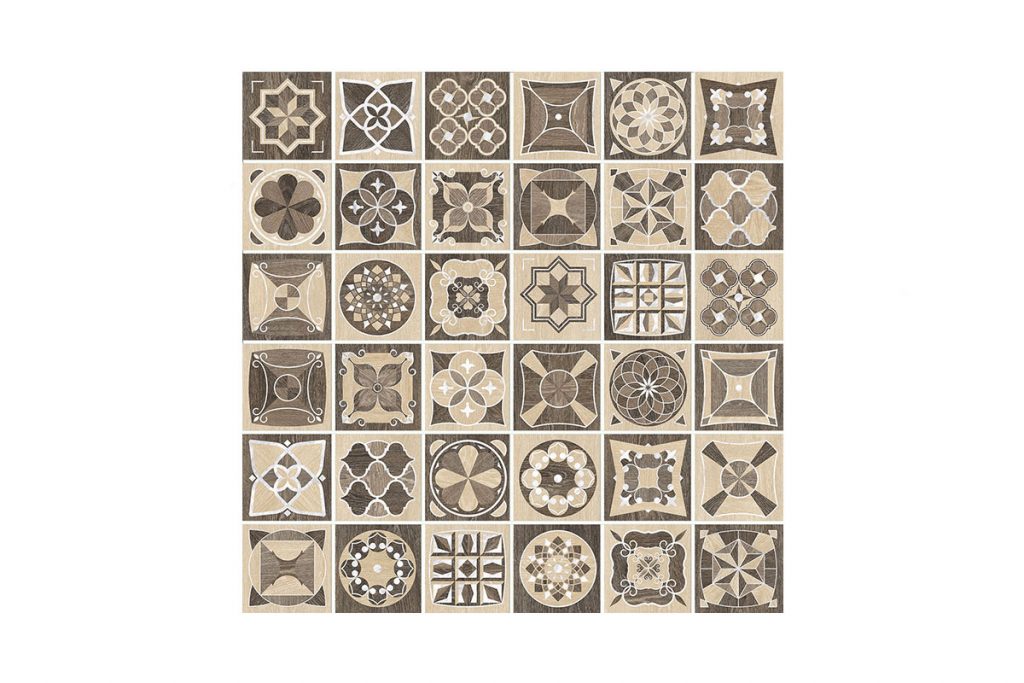 Available from just £28.05 + VAT m2, these two patterns –Cementina and Cementina Mix--are also in our indoor tile range, with a slightly different texture. Create a flowing space by laying matching tiles indoors and out.
Puzzled about Sealing?
It's one of the questions we get asked most—do I need to seal my natural stone/porcelain/clay pavers? There is no definitive answer, except, "It depends…"
Not that informative, huh?
So, we were delighted to welcome a full house to our latest webinar which covered why to seal, when to seal and what to seal. For those unable to attend, Sealing & Pre-Sealing – Everything You Need To Know is a complete rundown of the pros and cons of sealing, best practice, and the sealant that we've found, through testing, to be one of the best for the job.
If you're in the trade, pop over to our #ThisIsLondonStone Facebook page, where you'll find a link to the webinar itself. If you don't already belong to the group, then we'd love to welcome you.
Making an Entrance
Gates—the welcoming portal to your home, and part of its defence system. It's not so easy find a design that fulfils both functions, presenting warmth to visitors but giving you a sense of security.
Our new range of metal gates does a fine job of marrying the two. Elegant and graceful, with the option of a vertical or diagonal slatted look on the solid infill, they have the traditional appearance of wood construction. Their aluminium construction is their secret weapon, though. Lightweight but very robust, they won't require painting and, being powder-coated aluminium, are very low-maintenance and resistant to corrosion. At the same time, you have the reassurance of its secure lock and sturdy construction.
The barred panel at the top gives an asymmetrical outline, thanks to the bell-shaped top rail. The result is a graceful silhouette that has a sense of welcome because the panel at the top allows a glimpse of beyond.
All the accessories required are available from us and you have the choice of wall- or floor-mounted fixings. Available in three colours—black, grey and a very realistic light oak—these gates start from £420+VAT, and free delivery is available.
ThisIsLondonStone – supplying everything you need, all in one place.