Learn best practices for how to clean porcelain tiles to keep them looking their best!
After you've found your perfect porcelain tiles and invested in that bathroom or kitchen renovation, you want to be sure to keep them looking fresh and new for years to come. We have put together a quick step-by-step guide, along with our top tips, to keep your porcelain tiles looking their best.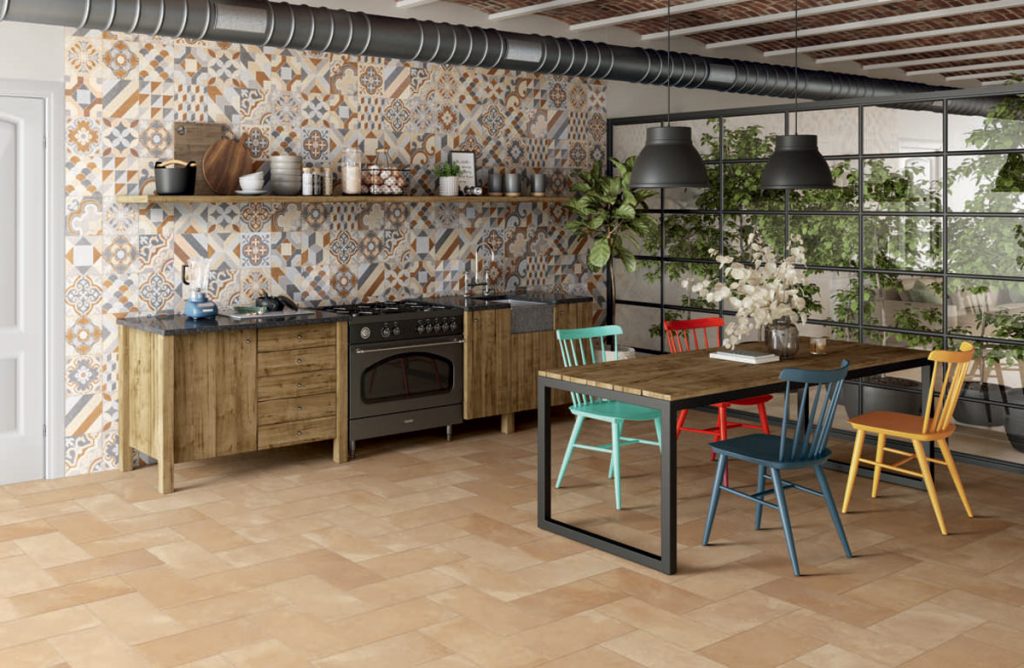 1 - Sweep or Vacuum
First things first; remove any excess dust or dirt that has gathered. Use a vacuum or soft brush to remove the dirt. As an alternative to a brush, a dry mop can be a better choice, as this will provide better day-to-day protection for the surface of the tile.
2 - Mop
For everyday cleaning use warm water and a mop. Every few weeks, clean with a mild detergent mixed in warm water. For regular cleaning, be sure to avoid chemical cleaners that contain ammonia, bleach or acids. You should only consider chemicals to remove any stubborn stains. Using corrosive chemicals regularly can lead to the erosion of the surface of the tile, whilst also increasing its absorption rate. These chemicals can also erode the grout over time, which can lead to loosening of the tile and allow water to breach the underside of the tiles.
When using a detergent, you should ensure it is of a low concentration. If your tiles are a textured porcelain, they may need a slightly higher concentration. Use a mop to clean the tiles, covering an area of the floor with the cleaning solution and letting it stand for about 5 minutes.
3 - Wash Away Detergents
When you are mopping do no not let the cleaning solution dry. Use clean warm water to mop the area and remove any detergent. Repeat this process to remove any detergent residue that may remain on the face of the tile. Thoroughly removing the detergent residue will prevent water spots or powdery marks that can be left behind on the tiles.
4 - Stain Removal
Not all stains are created equal, so using the same cleaning method for all stains is not always best practice. Treat stains in the most effective way, so as not to cause any long-term damage to the porcelain tiles of their grout. Clean only the affected area, not the whole floor, and tackle the individual stain in a targeted method to remove it first time.
5 - Get Rid of Stubborn Stains with Gentle Chemical Use
If your stain is more major, you may need to consider treating it with a more aggressive approach that requires targeted chemicals. Such treatment can cause a change in colour of the tile so should only be used if absolutely necessary. Find the best method to target the particular stain and be sure to only clean the affected area. Be sure to wear suitable protection like gloves, masks and eye protection, as well as ventilating the area. It's a good idea to test the product on a small, out-of-the-way area the first time you use it, to ensure it doesn't affect tile colour.
6 - Prevent Stains
Try to mitigate the build-up of stains by wiping them up as soon as possible and washing away any residue. Whilst porcelain tiles are highly resistant, they can still change shade slightly if a mess is left to linger for a longer period of time.
Now you know how to clean porcelain tiles properly, you can keep your tiles looking their best for years to come.