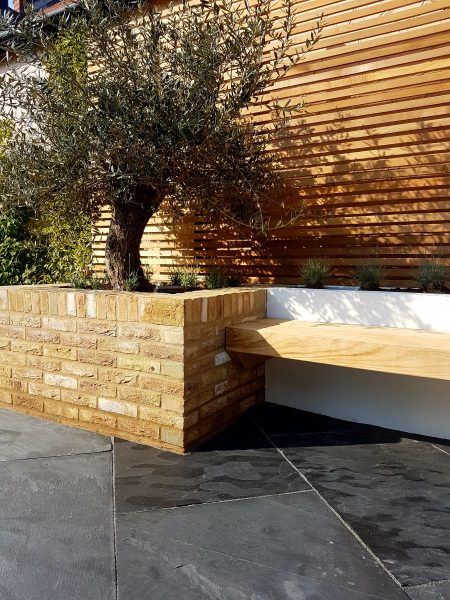 New to London Stone – Facing Bricks!
Facing bricks are a popular choice around the home and garden and for good reason. Get to know our new additions. Find out what the new products look like, their possible uses and what qualities make them the ideal choice for your garden.
The range
This versatile new range includes five distinct colours, full of rich character. Cotswold Blend is a beautiful mix of browns, yellows, red and even the occasional touch of blue. This mishmash of tones gives the bricks a rustic finish. Poppy reds, tan browns, and a sooty finish give our Dorset Antique a weathered effect. London Mixture brings together yellow with dark grey to give these bricks an authentic, reclaimed look. Mirroring the classic appearance of traditional bricks, Old English is full of reds, purples, browns, and hints of blue. The combination of tones gives a classic finish that makes them a popular choice. Romsey Antique has fruity orange tones with soft reds that give these bricks a bright and playful finish. These rich tones are the perfect way to add instant flair to a project.
Their uses
Facing bricks are one of the most common types of brick you will see around. They can frequently be spotted in full view on the outside of buildings. For this reason, we have ensured only the best finish and most attractive design for our bricks. They are a sure way to improve the aesthetic of a building. There are so many other possible uses for facing bricks to add distinctive character and a decorative touch around the garden. Use the bricks to create retaining walls that are full of rustic character. You can use the bricks all over the garden to add detail or features.
Add a little extra detail to your paving scheme by edging it with these bricks. Their rustic feel will make a stunning contrast to modern porcelain paving or add that finishing touch to your natural stone paving. The extensive variety of tones in this range means that there is a facing brick for every garden. Whether you are looking to create a contemporary or traditional setting, these bricks will look right at home.
Qualities of the bricks
There are many qualities to these bricks that make them a desirable choice for the garden. Firstly, they are easy to use; this is ideal for the installation process. Our bricks are created with high-quality materials. We specifically select the clays and sands to produce a superior product. We then fire our bricks at a slightly higher temperature and a longer period than most facing bricks. This process produces a stronger and sturdier product. The bricks are also weather-resistant, able to withstand the elements, including frost attack. Durable, hard-wearing, and requiring minimal maintenance, these wall bricks make the perfect choice for exterior applications.
Cleaning and maintenance
They are also resistant to the ingress of dirt. The facing bricks have a low water absorption and high durability, preventing stains penetrating and becoming ingrained into the surface. What would normally be regarded as tough stains, such as diesel and oil, are easy to clean off and, on the whole, clay requires minimal maintenance and upkeep. The most successful method of generally cleaning the surface is to use a pressure washer directed at a low angle.
You can read more about our clay maintenance here. Clay is renowned for its longevity. There is even evidence of clay paving being used around 4,000BC! You can therefore be sure your clay facing bricks will be around for years to come.
Lasting colour
Finally, you can be confident in the colour fastness of your bricks. To create their colour, selected clays and sands are combined in a carefully controlled firing regime in the kiln. The pigments or additives that can be affected by UV light, and therefore give rise to loss of colour in other paving options, are not used. Consequently, this provides a through-body colour guaranteed not to fade.

Shop our stunning range of facing bricks and show us how you use them in your garden scheme.