Top tips for burning charcoal in a fire pit.
Our charcoal fire pits make a stunning addition to any garden. Position your garden furniture around one and create the perfect cosy spot to relax in the garden after dark. But how do you use charcoal in a fire pit?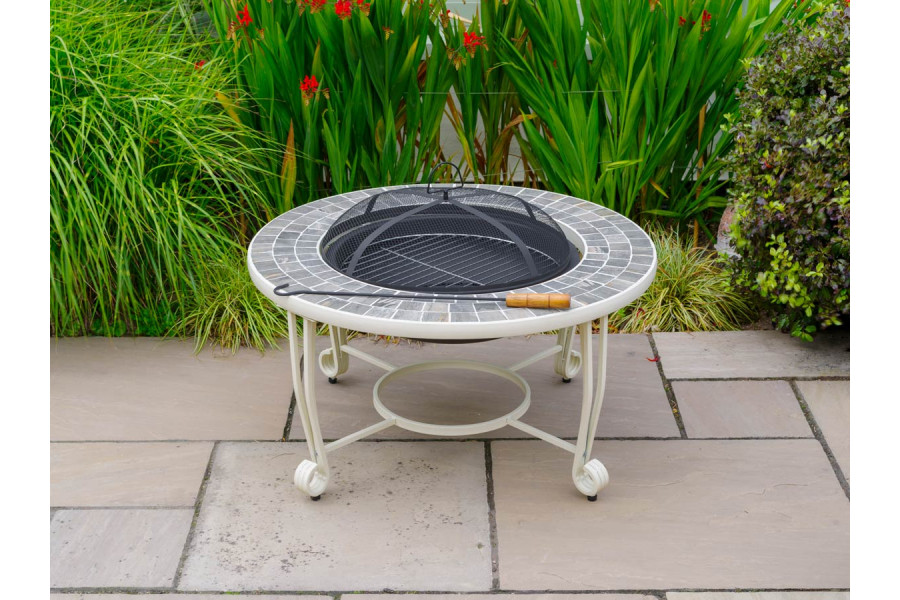 Picture yourself surrounded by friends and family around our Cadiz Charcoal Fire Pit, keeping warm and cosy in the evening. 
How to light your Fire Pit
Charcoal is an ideal fuel for beginners as it is relatively easy to light and keep lit. Charcoal will also burn hot, keeping a high temperature perfect for cosying up on colder evenings. It is also easily available and purchased in most stores and does not emit a smoky odour.
Before you light up, make sure that your fire pit is set up somewhere safe with nothing overhanging it that is flammable. You should also check the surrounding area for any potential risks.
Spread your charcoals equally throughout the pit and then choose your method of lighting them.
You can either add a few fire starters, tucking 2 or 3 under the coals, or squirt an appropriate amount of liquid and light with a long match. Be sure to use a recommended lighter fuel and to use it in a cautious manner.
Some types of charcoal have lighter fluid incorporated; in this case you can use matches to light it. If the coals need some help getting going, you can use a small amount of additional lighter fluid or some kindling like a newspaper.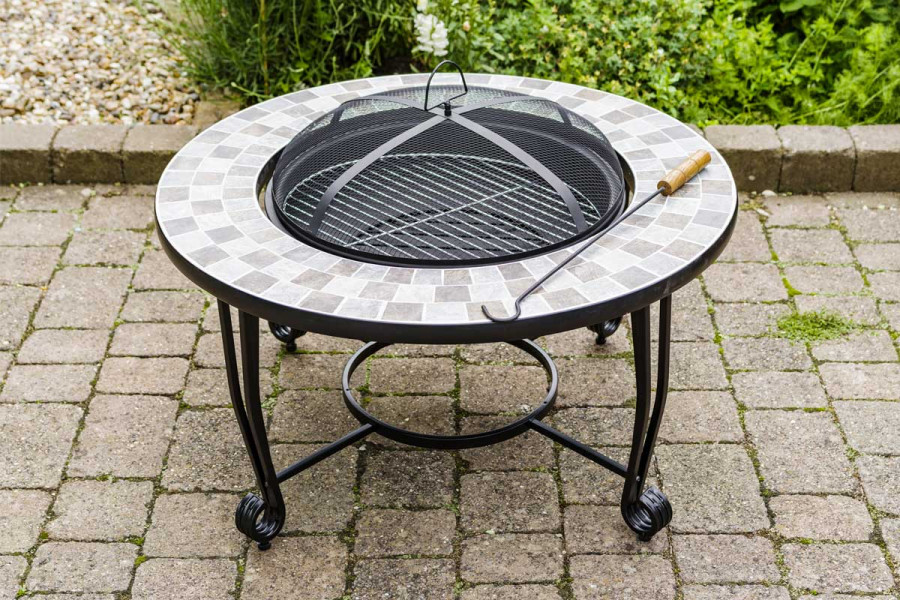 Sleek and stylish our Valencia Charcoal Fire Pit can easily be used as a focal feature in the garden. 
Safety Tips
Remember these few safety tips when using your charcoal fire pit:
Never leave your fire pit unattended.
Do not touch any part of the fire pit that could become hot during operation. Even when extinguished, some parts of this product will retain heat for a period.
Children should be always supervised when a fire pit is in use.
Check the weather forecast for any strong winds before you light up.
Consider screening your fire pit to avoid any flying embers.
Be sure to leave space between furniture and the fire pit for easy manoeuvring.
Finally, remember to clean your fire pit with warm, soapy water and a cloth or non-abrasive brush. You should not use harsh or abrasive chemicals on your fire pit. If you are not using your fire pit for long periods of time, or over the winter months, you should consider covering it with a furniture cover to keep it looking its best.
Shop our range of charcoal fire pits here.