Underfloor heating is now a fairly common way to heat a home. In fact, more and more people are opting to ditch traditional radiators in favour of it, especially when it comes to extensions or long-overdue refurbishment projects. 
But which tiles can you use for underfloor heating? It's the sensible question to ask, which is why this month we're going to look at which type of tile you can use, along with the benefits and factors to keep in mind, depending on where you're looking to use underfloor heating.
Best tiles for underfloor heating
In reality, most stone tiles can be used in conjunction with underfloor heating, since they all provide thermal conductivity to help heat a room. A lot will depend on the room the tiles are going to be laid in and the look you're trying to achieve, but here are three tile types we recommend for underfloor heating here at London Stone:
Porcelain tiles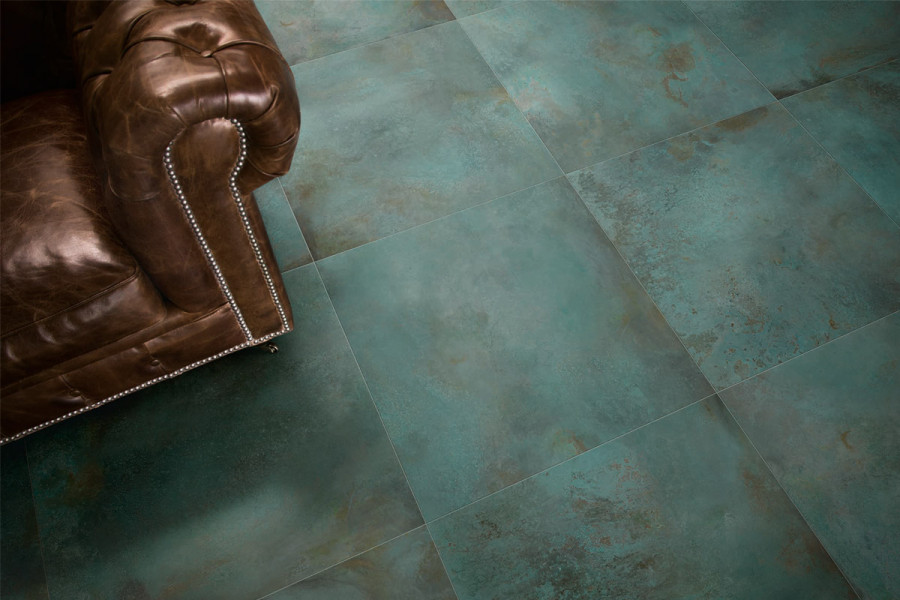 One of the best options for underfloor heating, porcelain tiles are especially great for kitchens and bathrooms, because they don't need sealing to resist water and they're hard-wearing. We have a fantastic range of porcelain tiles, giving you a choice of colours and textures. 
Our range includes the blonde wood effect of our Autumn Miele porcelain for a welcoming living room and even the TC Mint porcelain tiles if you want to create a vintage industrial feel for a study. See our full range of porcelain tiles here.
Slate tiles
For a natural feel underfoot, look no further than slate for your underfloor heating tiles. You can pair it with a light interior for a contemporary design or pair it with darker woods for a more rustic choice. Its non-porous nature means it can be ideal for the bathroom, too, so no matter which room you're tiling, slate can be surprisingly versatile. 
Choose from our Brazilian black slate tiles or grey for a softer finish.
Limestone tiles
Combining durability and elegance, limestone tiles are another popular choice, pairing well with any traditional or modern design you have in mind. It's also a cost-effective way to achieve a high-end look for a bathroom in preference to marble. Plus, with individual patterning, you get a bespoke design with each tile you lay.
Formed as it is of sedimentary rock, you can get limestone in a variety of subtle tones, from the understated chic of Jura beige brushed limestone tiles to the impressive Jura grey honed limestone. It's easy to pair cooling tones with warmth resonating from underfoot by using our limestone tile selection.
What are the benefits of tiles for underfloor heating?
We've shown you some fantastic tiles already, but why do people pair stone tiles with underfloor heating? What are the benefits? Well, the list is long, but here are the reasons we find they prove popular:
Excellent for conducting heat in an even and efficient way
You can choose from a wide range of tiles for a luxury finish
Tiles can be used with underfloor heating on any level within your home
Saves space in the room by replacing radiators
Tiles are robust and durable, which means they last longer
Tiles are easier to clean, requiring only a quick mopping
Things to keep in mind when choosing tiles for underfloor heating
Next, here are four important things we think you should keep in mind if you're planning to pair tiles with underfloor heating in your home:
The thicker the tiles, the longer it may take for the room to heat up (but all tiles conduct heat well enough to pair with your system).
Some tiles are slicker than others, so may not be ideal for bathrooms and kitchens.
We always recommend a decoupling layer between tiles and substrate to avoid cracks in tiles.
Factor into your design that your floor may be a little higher once a substrate, membrane and tiles have been laid.
Get all the comfort and warmth you associate with traditional heating without the cumbersome wall units that come with it. Our stylish range of tiles, which includes the natural beauty of stone as well as porcelain, can help you complete the project, regardless of whether it's for a large living room or a small bathroom. Browse our selection now to find your dream tiles.