Compare different materials to discover the best tiles for a bathroom.
When it comes to renovating the bathroom there are so many styles and colours to choose from – but what are the best tiles for a bathroom? We have put together some useful information for our four most popular tiles to help you with your choice.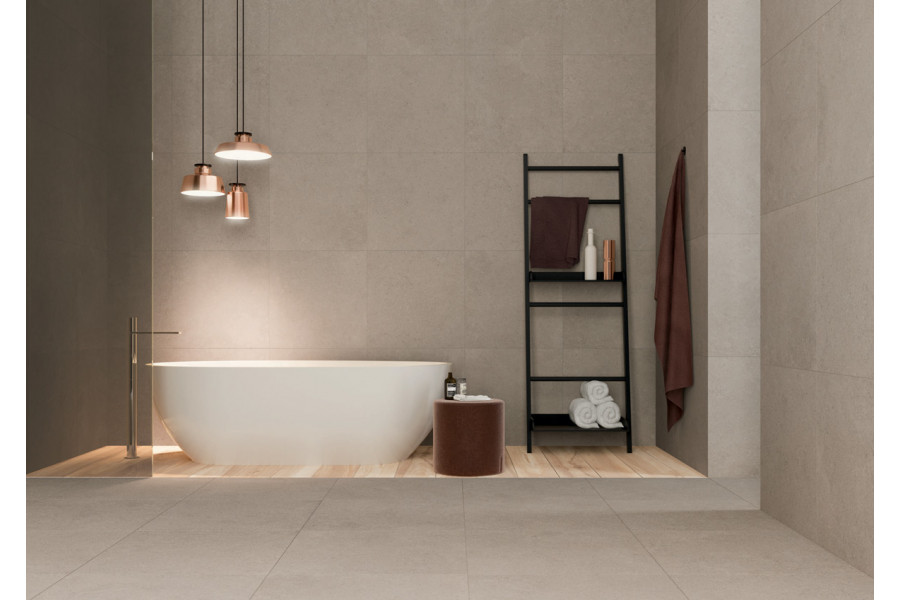 Porcelain
Porcelain is perhaps one of the best choices of tile for the bathroom. It is extremely non-porous, making it virtually waterproof, an ideal quality for a bathroom. Not only this, but it is also easy to maintain, which makes your life that much easier when it comes to cleaning such a frequently visited space in the home. Porcelain will also be resistant to your day-to-day wear and tear and scratches, so you can install it confidently knowing it will last. Another great quality of porcelain is that it is an ideal conductor for underfloor heating; what more would you want in a bathroom? With so much choice in colour and finish, as well as tiles that are suitable for walls and floor, the design potential with porcelain tiles is limitless.
Wood-effect
If you are looking to bring the natural beauty of wood to your bathroom, wood-effect tiles are the way to do this. Wood-effect tiles combine the durable qualities of porcelain, mentioned above, with the stunning aesthetic of real wood. Natural wood in a bathroom would require plenty of ongoing maintenance; wood-effect tiles are the ideal low-maintenance alternative, perfectly replicating a range of woods. There is a tile to complement any space.
Slate
For those that are looking to create a spa-like feel in the bathroom, the natural texture in slate is a perfect choice. Its rich dark tones create a relaxing and rejuvenating space without being overpowering. Slate is also slip-resistant, which makes it a great choice for bathroom floors. As well as this, it is a great conductor for underfloor heating. Natural stone does require a little more maintenance when compared to porcelain; however, it is still relatively low maintenance.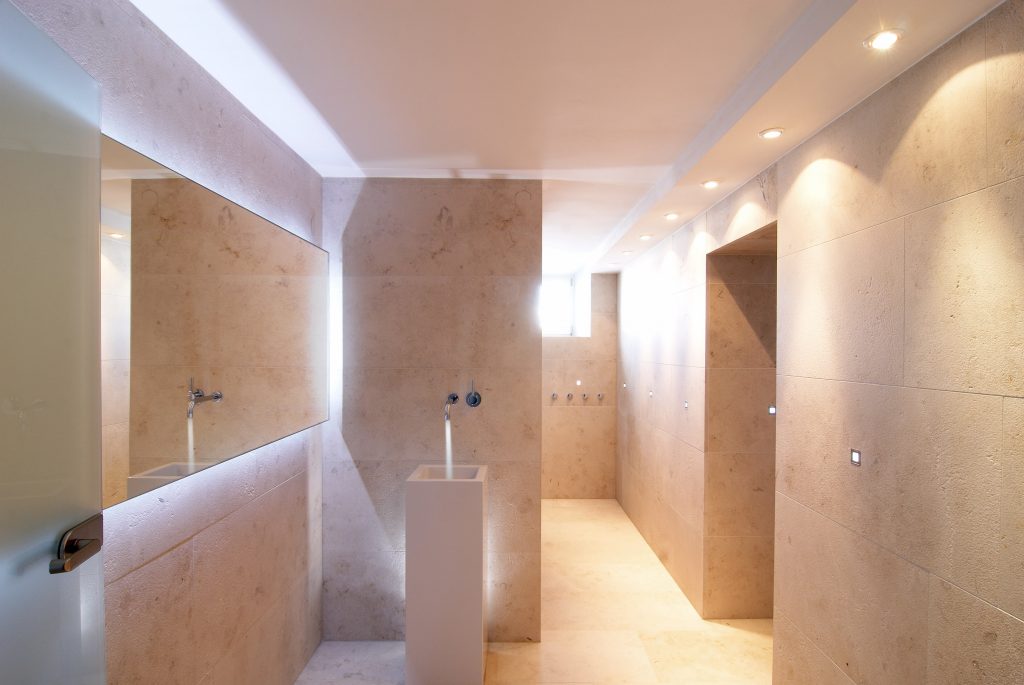 Limestone
Limestone is an enduringly stylish choice of tile. Its beautiful natural colouring, warm tones, and veining make a stunning addition to any bathroom. The light tones are ideal for making a space look light, airy, and spacious, ideal for smaller bathroom. Although limestone has a timeless beauty that will bring a classic feel to the bathroom, it is also softer when compared to other natural stone. This means that it can be slightly more susceptible to scratches and require a little more maintenance, you can even consider sealing it.
Now that you know more about each of these tiles, peruse our comprehensive range and find the perfect style tile for your bathroom.