Learn how to make a statement styling patterned tiles
New to our internal and external collections are patterned tiles. We are absolutely in love with the range and want to share with you a few of our styling tips for them.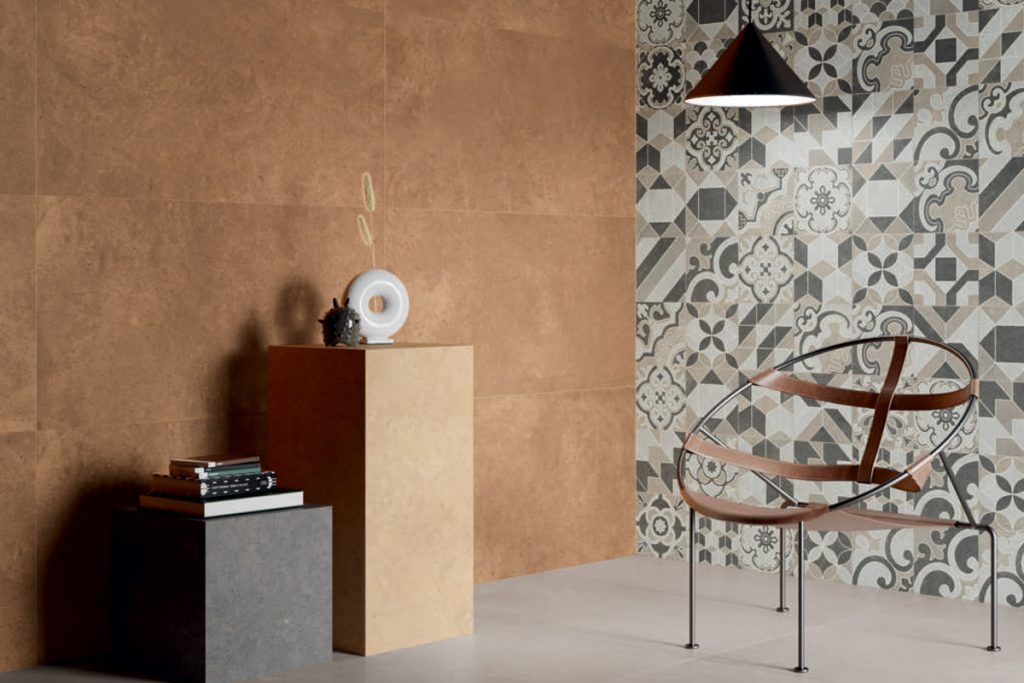 Creating a focal point around the home
These impressive tiles are an instant way to make a statement around the home. For those lucky enough to have a fireplace, using these tiles around it can completely transform the space. Although it's a relatively small job to do, the addition of the tiles will add a unique twist to the classic elegance of a fireplace. You can also tile a straight line from your mantelpiece right up to the ceiling for a truly bold statement.
Elsewhere around the home, the tiles can be used to create stunning feature walls. Wallpaper is a thing of the past. These tiles are the perfect way to create a focal point in the home.
Not only are the tiles beautiful but they are also durable, so they can be confidently used for flooring. So why not make a grand entrance with them? Tile your hallway floor to wow guests the second they enter your home.
In the kitchen
Kitchen styling can often feel sterile and boring; liven it up with these tiles. They will add a charming effect whether used in bulk or to add a little definition. Tile all the walls or floors and pair with vintage-style touches like a wooden table and aqua blues. For those who are looking for a more scaled-back way to incorporate the tiles, they can be a great way to create an interesting splashback.
In the bathroom
Your bathroom is just another opportunity to get creative in the home; there is no need to stick to black and white. Install a quirky shower wall to add a distinctive touch. Alternatively, use the tiles to break up block colours. Tile the majority of the bathroom with a neutral colour and use the patterned tiles to add a little more excitement. A great place to do this is behind the bathroom basin.
Outside the home
For those who have a space that cohesively moves from inside the home to the outside, an indoor/outdoor wall will make a fantastic addition. Continue the tiling from inside the home right out into your garden. Repeating the pattern will enhance the space and give the illusion that it is larger than it is. These tiles will make just as impressive addition outside as they do inside. Keep the furniture simple, try pairing with a wooden dining set, and add lots of planting for a charming cottage feel.