When we opened the London Stone showroom at Knockholt, it was our chance make life easier for our customers in South East London and Kent. If you're working over there, you obviously can't spare the time to schlep round to our depot in West London when you need something quickly, and the only alternative was to wait for delivery the next day.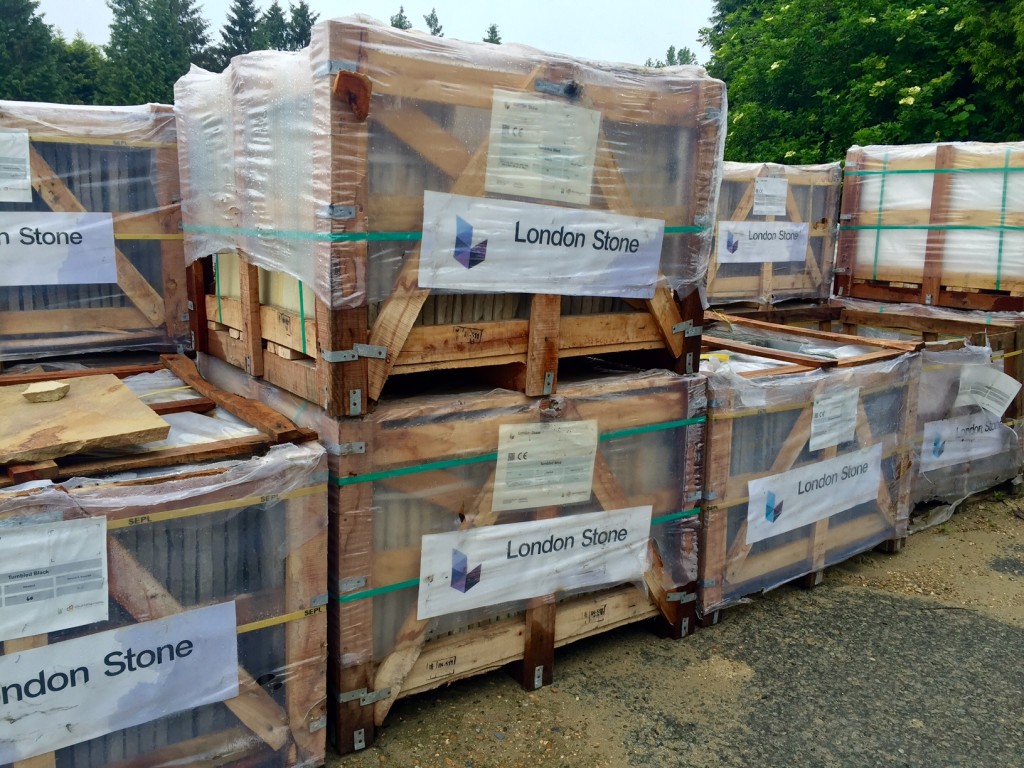 Things have changed. Our full range of Natural Stone and Porcelain is available for collection from our refurbished showroom at Cooling's, Knockholt, Kent. Don't get us wrong; we can't supply as much as you could possibly need for a complete project direct from here because we don't make deliveries from this site. But we do have something of everything, which means that if you're running short of Beige Sandstone Steps or Jura Beige paving, you can come in and top up the same day, six days a week, rather than waiting for delivery tomorrow.
We've also extended the time when we're open for collection. The showroom is open 8.00am-5.30pm, but collections can be made from 7.00am onwards, so you can pop in on your way to the job and not eat into those precious on-site hours later on. (On the other hand, if you fancy a mooch round the displays, refreshments and wide-ranging conversation, we'd love to see you when the showroom is open!)
Longer opening hours, stock on the ground and a guaranteed quick turn-around are just three of the innovations we've introduced at London Stone this year, all aimed squarely at helping you to get on with the job.
#ThisisLondonStone