Read about our May offers and new porcelain products!
A special for springtime
For a limited time, we're offering 10% discount on all interior tiles. And that's on top of our ongoing offer of free Norcross Tile Adhesive and Grout, which applies to every interior tile order.
Don't delay.
The discount runs until 30th June. With prices normally starting at £18 + Vat per m2, not only is there something for everyone, but now you'll find more designs to suit your budget.
Perhaps you've been secretly coveting the smoky good looks of Ground Porcelain, or the beautiful natural markings of Jura Grey Honed Limestone? With 72 different tiles on offer, click through now to start choosing the new look for your kitchen or bathroom, walls or floors.
Richness and colour
Our 10% discount also offers an ideal opportunity to check out our new additions.
We think you'll be wowed. Sometimes we all yearn for something different—with impact, to show a sense of adventurousness. To show confidence.
Take a look. In a step away from the neutrals of grey, beige and white, the new tiles offer rich colour and organic pattern.
Their visually striking design is modelled on the appearance of metal in the process of oxidizing. The result is sumptuous.
For rich colour, we have:
Magnet - very dark grey with rust tones reminiscent of weathered iron.
TC Mint - copper in the process of acquiring the characteristic mint-coloured patina.
Copper - brown and tan shades melding warmly together.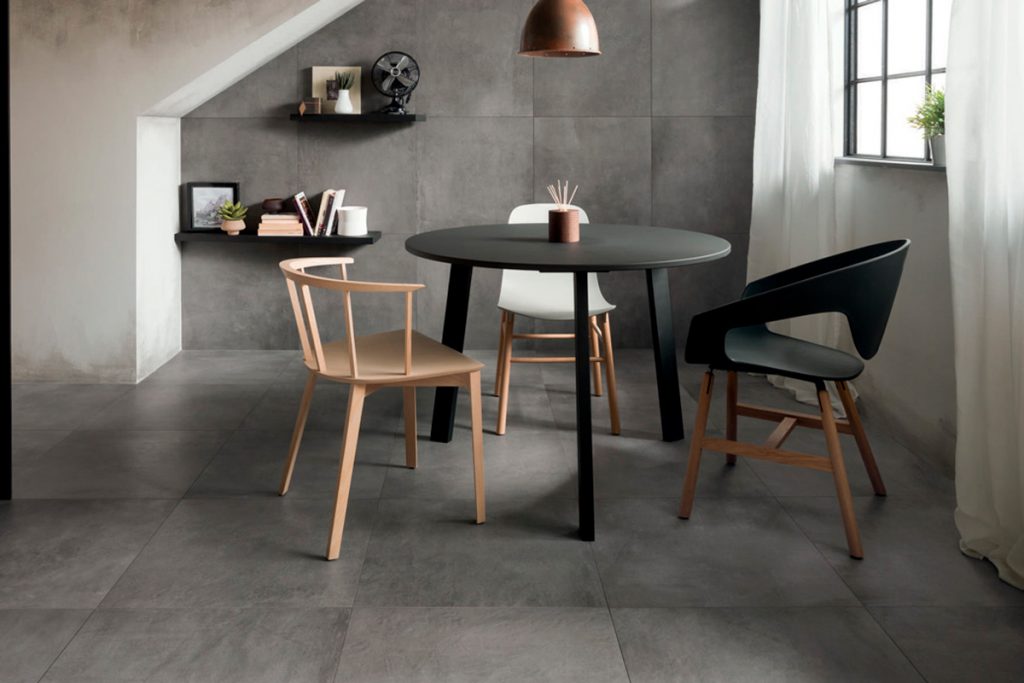 Neutral shades haven't missed out, though, so you have the option of the patina without the punch:
Argent is a light grey with rich variations
Frozen is bright white with touches of grey and beige, which gives real character to a colour that can otherwise be rather clinical
The metallic oxidation process was carefully researched—sometimes you just can't improve on Earth's natural actions – and the result adds a vintage touch to an industrial vibe. Used on floors and walls, these tiles give a room distinct character or make an impact as a feature wall.
Check out our new dramatic tile options for something to add rich, warmth and depth to your home.