Launching a new product is always exciting but there's always a touch of jeopardy. Will other people like it as much as we do? What will be the reaction?
At Futurescape on Tuesday, we introduced our new DesignClad range and, if reaction is anything to go by, we're confident it's going to prove a game-changer.
Here are a couple of the comments we received:
"I've been waiting so long for something different."
"Great alternative to render."
DesignClad is the latest in wall cladding. It's elegant, light, and unlike anything else on the market.  We think of it as the next generation of Porcelain material, only 3mm thick and available in panels up to a design-dream size of 3000 x 1000mm.
This creates endless possibilities for tile sizes and shapes, including sinuous lines and curves. Obviously such large size panels cover a surface quickly, so they save time on a job but, as a visiting contractor added, ""It's likely to cost less than render too."
Certainly when you consider the time and skills required to render a wall, the two stages of scratch coat and top coat, and that you have to take care that it doesn't get knocked or chipped while it's curing, DesignClad offers a much quicker and cleaner option.
But DesignClad offers much more than that. It's extremely robust, colour-fast, highly scratch-resistant, non-porous, and all you have to do to clean it is wipe it down occasionally. Our range is chosen to blend and contrast with our extensive Porcelain and Natural Stone paving, and comes in creams, greys and beiges to match most paving schemes.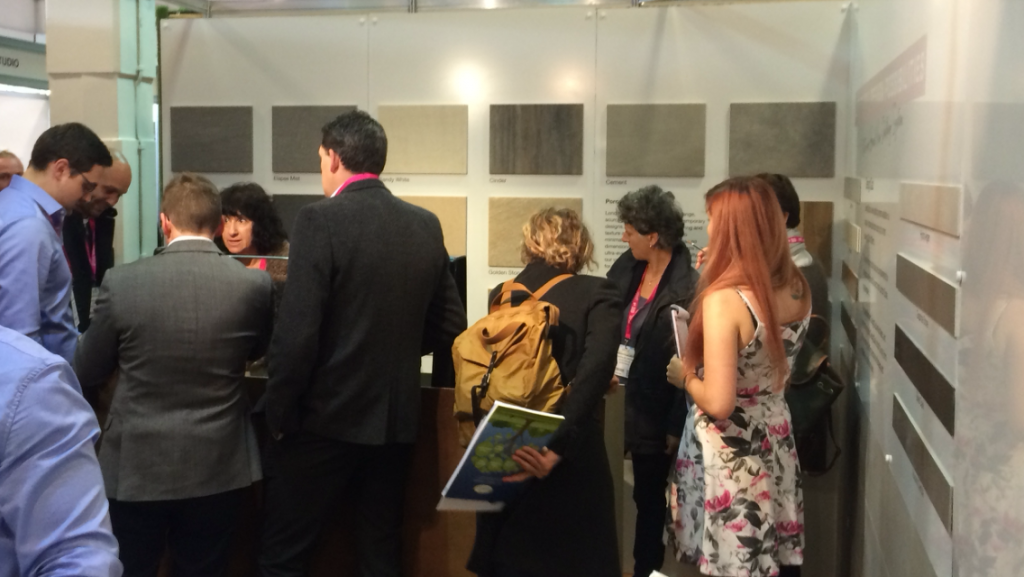 One colour that drew a lot of attention, though, was our Steel Corten. The real thing is heavy and expensive. DesignClad Steel Corten costs a fraction and, like all the DesignClad panels, it weighs in at 7.1kg per square metre, making it a whole lot easier to lift and handle. All you need to attach it to the wall is external tile adhesive.
It looks extremely realistic too.  Cut in long, narrow planks, it'll bring instant industrial chic to a design, while the large panel sizes mean that we can tailor it to shape to create tall planters and other features that add detail to modern spaces.
If have any questions, then just give us a ring or drop in at one of our showrooms.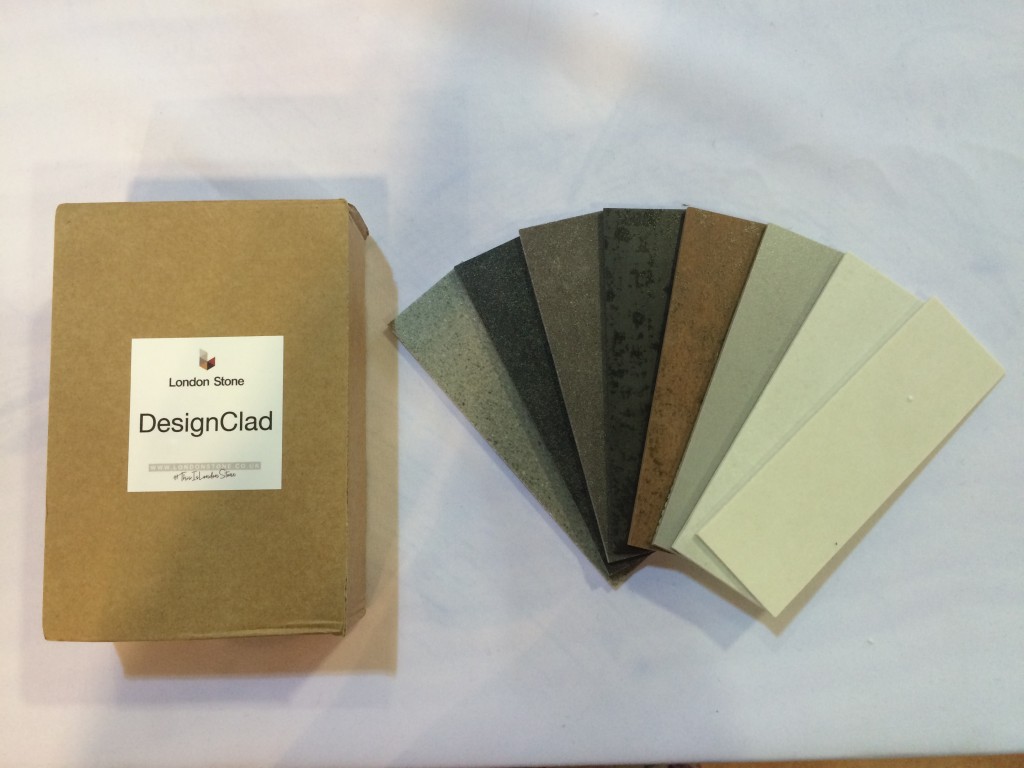 In the meantime, thank you to everyone who visited our stand on Tuesday. Futurescape is one of the events that makes you glad to be in the industry—buzzy, sociable, informative. Getting to chat face to face is one of our great pleasures.
If you haven't visited this annual event yet, then we highly recommend putting it in the diary for next November. It's a great way to keep on top of the latest industry developments and we'd love to welcome you to the stand.
See you there next year!