London Stone are proud to announce the recent acquisition of Chelmer Valley Brick Co. Ltd. This the first acquisition for London Stone and an exciting step for the business.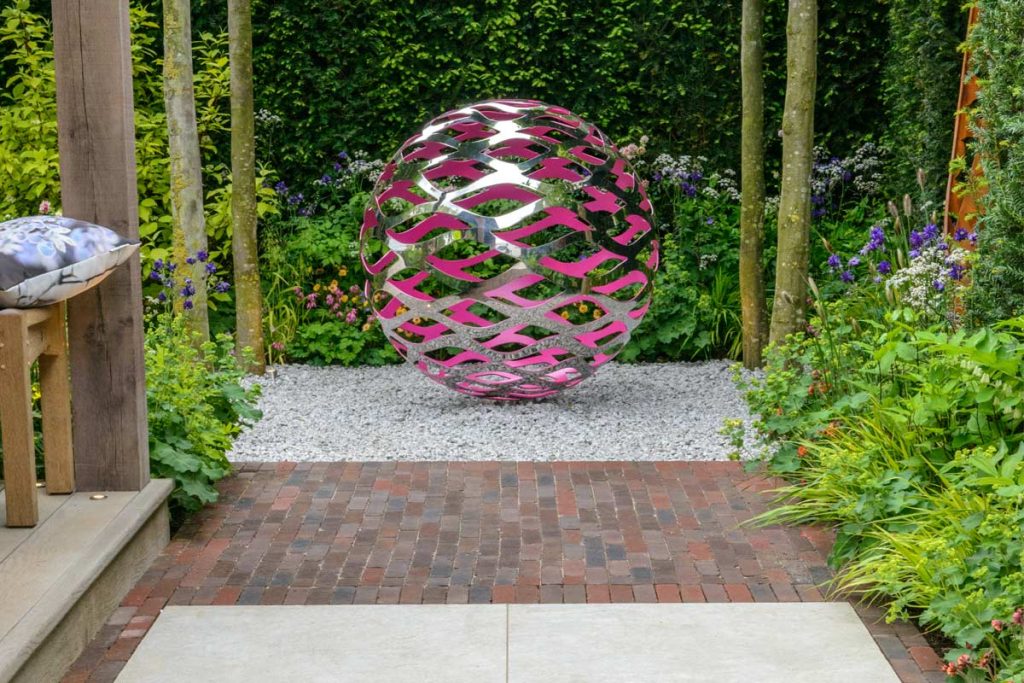 London Stone and Chelmer Valley products on display at RHS Chelsea 2016 – designed by Nic Howard, built by Langdale Landscapes
Why now for the acquisition
London Stone are already a nationwide hard landscaping materials supplier as well as a customer of Chelmer Valley's. Clay Pavers were the perfect complement to our existing range of paving and were introduced in our products ranges earlier this year. As a company, our core principles include providing you with quality products at reasonable prices. Chelmer Valley's clay pavers perfectly align with this standard. As a business, we are also continuing to proudly grow and evolve. This acquisition was the next step in the natural progression of London Stone.
Parme Garden Design use Chelmer Valley clay pavers with London Stone porcelain on this intriguing scheme
As Steve Walley, London Stone Managing Director puts it, "London Stone are delighted to announce our first business acquisition. This is a proud and exciting moment for the company. Our aim is to continue the outstanding work of Paul and the whole team at Chelmer Valley. We look forward to implementing London Stone's philosophy of lean business practices and innovation into an established and well-respected brand. We were already a customer of Chelmer Valley's, so we know their products represent superior quality and great value. This deal has been in the pipeline for a few months, so we're now looking forward to working with the Chelmer team and getting to know their clients."
Who are Chelmer Valley?
Daryl Gannon used London Stone Charcoal Clay Pavers to contrast with pale porcelain and luscious planting on this garden
Chelmer Valley specialise in the supply of clay pavers and brick products. Based in Essex, they supply to both domestic and commercial markets across the UK.
Incorporated in 2002 by Paul Menzies, who adds, "Chelmer Valley is the UK market leader for clay paving, so it felt like a natural choice to share resources and knowledge with a business like London Stone; renowned for their excellent service and quality products. Both businesses share a similar customer base of garden designers, landscapers and landscape architects, and we fully expect to see London Stone continuing the curve growth of Chelmer Valley."
What this means for you
Using a mixed palette of hard landscaping materials can make for an impactful and eye-catching garden design
In terms of the day-to-day running of both companies, these will remain the same for the time being and it will be 'business as usual'. You will continue to be able to purchase clay pavers from both Chelmer Valley and London Stone.
Both companies have unique experiences and knowledge in their own fields. By combining the skills and expertise of both businesses, we are sure to provide you with an even greater customer experience.
If you have not seen the range yet head over to Chelmer Valley or our clay paver range – developed by Chelmer, exclusively for us! - for inspiration. Clay pavers can be used to create a variety of stunning designs. Whether the garden has a traditional feel or a contemporary design, the pavers will make a great addition.