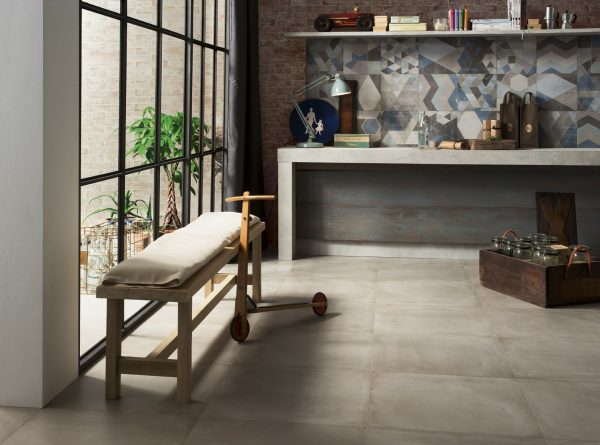 Internal Tiles From London Stone- find out more about the newest additions to our range, and about our exciting deal this October.
Looking to renovate your home for less? Look no further. London Stone have the perfect offer for you to give your bathroom or kitchen a fresh new look for less. 10% off tiles for the rest of the month!
About the range
Internal Tiles From London Stone - the perfect complement to your interior design
Interior tiles are a new addition to London Stone this year. We have used our network of reliable suppliers to extended our range of products to now include interior tiles. As with all of our products, the interior tiles are both high in quality and represent great value.
The collection of tiles includes both porcelain and natural stone to offer you plenty of design potential. Perfect for creating stunning kitchens and bathrooms, the tiles can be used either for flooring or walling. Tiles are a key element when creating a statement design in your kitchen or bathroom. With such an extensive range filled with different textures and patterns you are sure to find the right tile to for your ideal interior.
The tiles are hard-wearing and low maintenance which makes them an extremely practical choice.
Our Calacatta Oro Lucidato Porcelain Tiles are perfect for creating a marble-like effect in your modern design
Inspiration for your kitchen
Finding the perfect tiles to suit your scheme will make all the difference to the feel of your home.
A statement backsplash will always create a stunning impact when guests enter the room. Consider one of our marble effect tiles to create a bold focal point with a luxurious feel. For a chic feel, pair a bold floor tile with a fresh and light wall tile. Alternatively, match the floor tiles with the wall tiles for a complete and considered look. Tiles can be used to create a statement in the kitchen. For extra interest, lay the tiles in a herringbone effect. For a truly unique feel, use the tiles to highlight key features, like a kitchen island.
Visit our kitchen tiles page to see the full range and find inspirational ideas.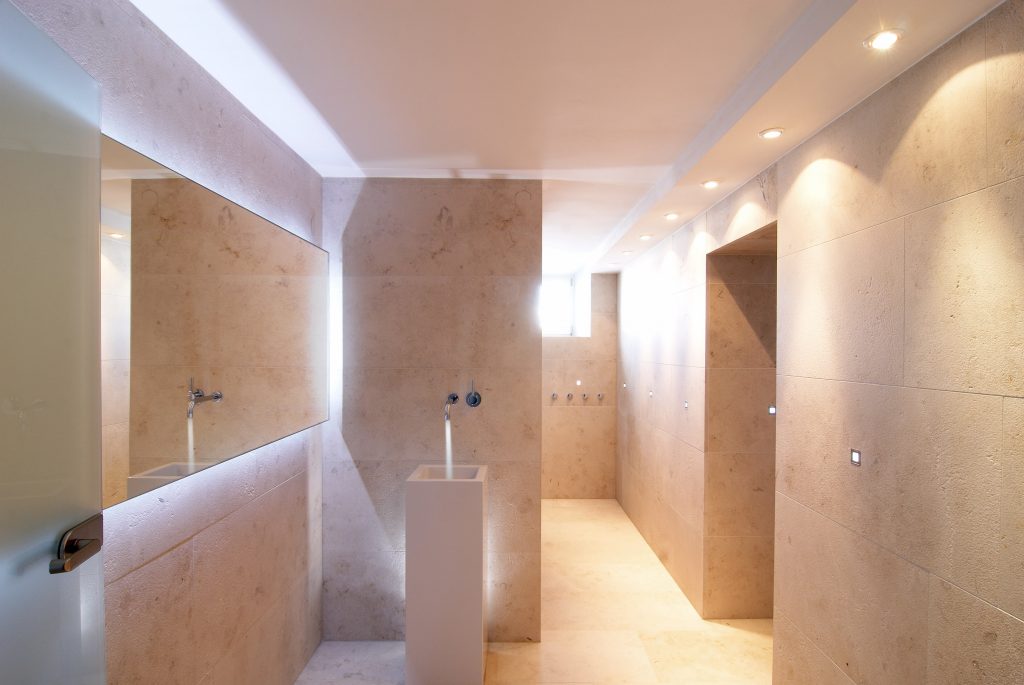 Jura Beige Limestone tiles create a spa-like feel to transport you to the hammams of Turkey or Morocco
Ideas for your bathroom
Whatever the size of the bathroom, the right tiles will help you create the perfect luxurious space.
Grey tones are ideal for creating a calm, spa-like feel in the bathroom, and we have plenty of grey tones for you to choose from! You can use contrasting tones or textures to create an interesting space that is sure to impress. Statement walls will also make a stunning addition to bathrooms. Keep the remaining walls neutral, and choose a bold tile for the focal point. Use different sized tiles for the walls and floors for a modern touch. For a seamless scheme, use the same tiles for both the flooring and walling. Consider whether to tile your bathroom from floor to ceiling, or explore a dado-type break and only tile half way up the walls.
Check out the bathroom tile collection on our website.
Match your floor and wall tiles for the ultimate minimalist look
About the offer
For the month of October, we are offering 10% off our interior tile range. This amazing offer provides you with the perfect reason to renovate your home now. Just add the discount code, 'OCT10' in your basket. Don't forget that we also offer free nationwide delivery on full pack orders and orders over £1,000 on natural stone, porcelain, and composite decking.