A market first; Fall In Love With Our 900x600mm Porcelain Range
When we announced the arrival of our larger format Porcelain range here in February, it was Valentine's Day. We'd like to say this date was deliberate - because it really hasn't taken long for people to fall in love with it.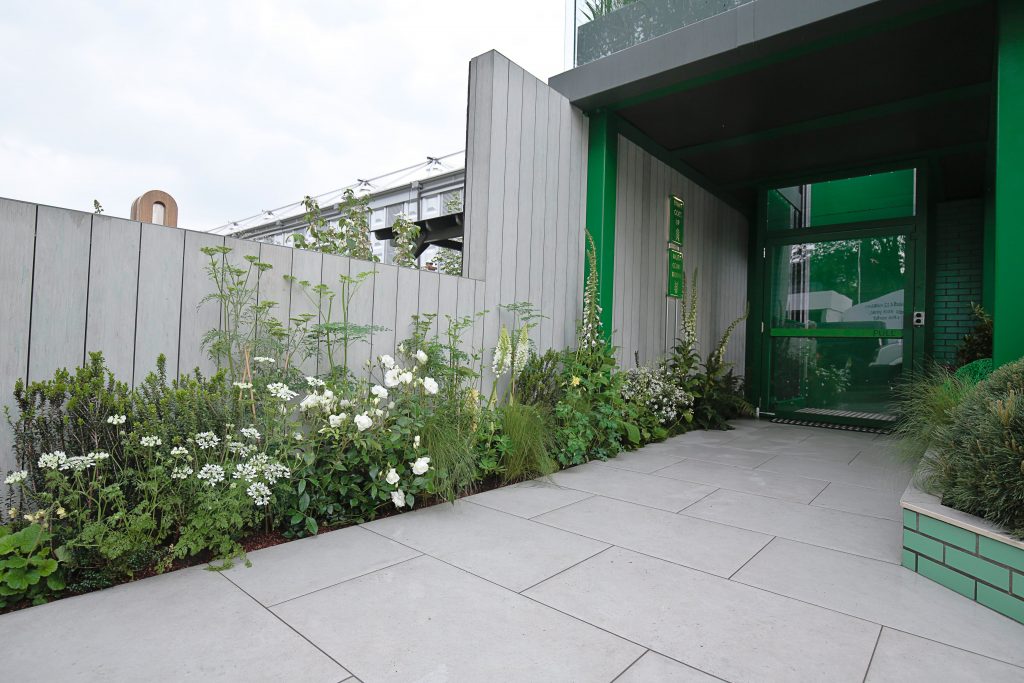 Centre-stage on Main Avenue - Kate Gould makes the most of our Florence Grey Porcelain at RHS Chelsea 2019
We can't say that we're overly surprised. Gorgeous-looking, easy to live with: don't you just want to invite them to dinner and run your fingers over their tempting texture…? Oh, all right, perhaps we're taking the analogy a little too far, so we'll just say that 900x600mm slabs pack a punch, size-wise, while remaining manageable when handling.
Anticipating their popularity, we've ensured the format is available at every price point of our Porcelain range, from the budget-friendly Project Porcelain in Cream, Charcoal, Light Grey and Steel Grey, to our Luxury Italian range which includes the Black Basalt (and looks identical to the natural stone).
Gaby Pill took us to the welcome warmth of the Mediterranean - with the help of Florence Grey Porcelain at the RHS Malvern Spring Festival
Of the five Porcelains in our Premium Range, Florence White and Florence Grey - our newest additions along with Florence Beige - have enjoyed something of a starring role this year, featuring in Kate Gould's Gold-winning Greenfingers Charity Garden at RHS Chelsea, in Alex Hollingsworth's Silver-winning border at RHS Malvern, and, specifically in 900 x 600 mm format, by Gaby Pill for her Silver Gilt winning Mediterranean Terrace at RHS Malvern.
As Director Steve Walley says, "It looks great, and is really contemporary." But the format hasn't just graced show gardens. Pop over to our #ThisIsLondonStone Facebook group (just send a request to join and you can post on it yourself) to see some beautifully finished projects in Cream (Dale Hopkins of Prestige Landscapes), Charcoal (Charles Benton of Kent's Best Landscapers C&S) and Florence Beige (the Harrington Brothers).
It's a format that adds dynamism to contemporary and minimalist designs.  It's also a size that's standard for natural stone paving, so by subtly suggesting this material it blends comfortably with traditional settings and with stone paving that is, perhaps, already in situ.
A recently-laid domestic scheme from the Harrington Brothers, featuring Florence Beige in a 900x600mm size
Our 900x600mm Porcelain does, of course, benefit from our Service Offering for this year - free nationwide delivery on full packs and orders over £1,000 + VAT. That's not all, though. On orders over £1,000 + VAT, our Porcelain comes with free grout and priming slurry and, in addition, there's a free Porcelain Diamond Blade for all orders over £2,000 + VAT.*
If you'd like to discuss the possibilities of our larger format Porcelain or ask for the dedicated sample box, contact us on info@londonstone.co.uk, on  01753 212950 or via Chat at the top of the page.