London Stone closing for future bank holidays
Recently we have made the decision to close all showrooms and offices for bank holidays. Read on to find out why we made this decision and how it will impact you.
Benefits to staff of closing on a bank holiday
There have been many studies into the benefits of taking regularly holidays for staff. The key points of these studies can be summarised as follows:
Work performance
Sleep
Well-being
Encouragement
Energising the team
By closing our showrooms and offices for the bank holiday, we're giving employees the chance to rest, catch up on sleep or chores. This opportunity to relax is shown to improve motivation of staff upon their return, therefore increasing productivity and reducing potential accidents. Holidays are also essential for reducing staff stress levels, resulting in fewer sickness absences. Giving staff time off can help make them feel valued, that their hard work is rewarded and appreciated. These are positives for both staff and employers.
Can you still buy from us?
All our showrooms will be closed, along with our offices. This means that you will not be able to visit us on site, or place orders over the phone. However, our E-commerce site is up and running. We know that, just because we aren't open for business, our trade customer still might be and our retail customers may be spending their bank holiday on DIY projects. This is why we ensure that our E-commerce site is user-friendly and available for you.
By placing your orders online, you will have full access to our complete product stocklist, as well as live stock levels and estimated delivery times. Not only this, but you can also place sample orders online, choosing samples free of charge to give you a sense of the materials. Click here to see how many samples you can order. If you know what product you want and are ready to place your order we have handy online calculators to help you estimate the correct amount of materials you will need for your project. For our trade customers we also offer an exclusive online discount across many of our ranges. On E-commerce you can place your order 24/7 – no need to wait for us to open up again.
Our Essex, Kent, and Middx Showroom exterior displays are still accessible on the Bank Holiday to view materials, but London Stone staff will not be present.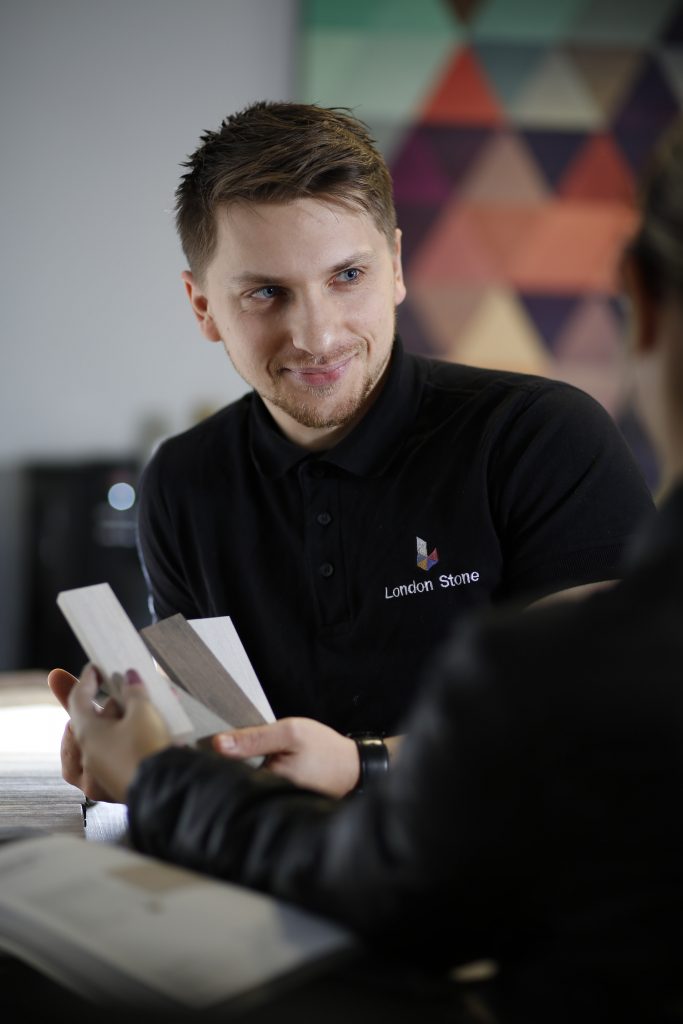 Our focus on people
At London Stone, people are at the centre of everything we do. Whether you're our staff or customers, we want to ensure we are doing all we can.
The health and wellbeing of our team members is paramount. By giving our staff this additional time off we are placing their health at the forefront of our business decisions. We feel it is important to support our staff in such a way. We understand that these decisions may be a slight inconvenience to some customers which is why we ensure our E-commerce site is working as well as it can be. From our online site, customers can expect the same level of London Stone service that they are accustomed to. We have worked hard on our online site to ensure that everything our customers need is readily available to them.
What else is London Stone doing for their staff's benefit?
This month we have also incorporated an Employee Assistance Program into our list of staff benefits. This service provides staff with confidential access to a complete support network. Expert advice and compassionate guidance are available to staff 24/7 to help with a range of issues. This service gives our staff access to counselling for emotional problems, legal information, bereavement support, medical information and online CBT. We feel this is an important service to offer, particularly following the last year. We will continue to support the health of our staff, looking for new ways in which we can do this effectively.