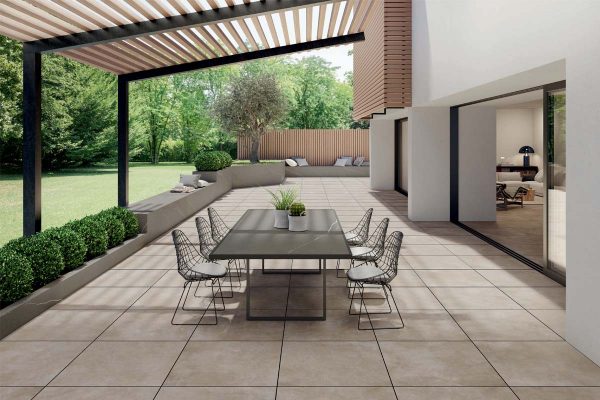 Want to know what's on trend? Speak to a designer!
Landscapers and designers told us they needed it. And, with the London Stone ethos of supplying exactly what's required, we leapt into action. The result? A very desirable range of 800 x 800mm porcelain paving.
Large format 800x800mm porcelain paving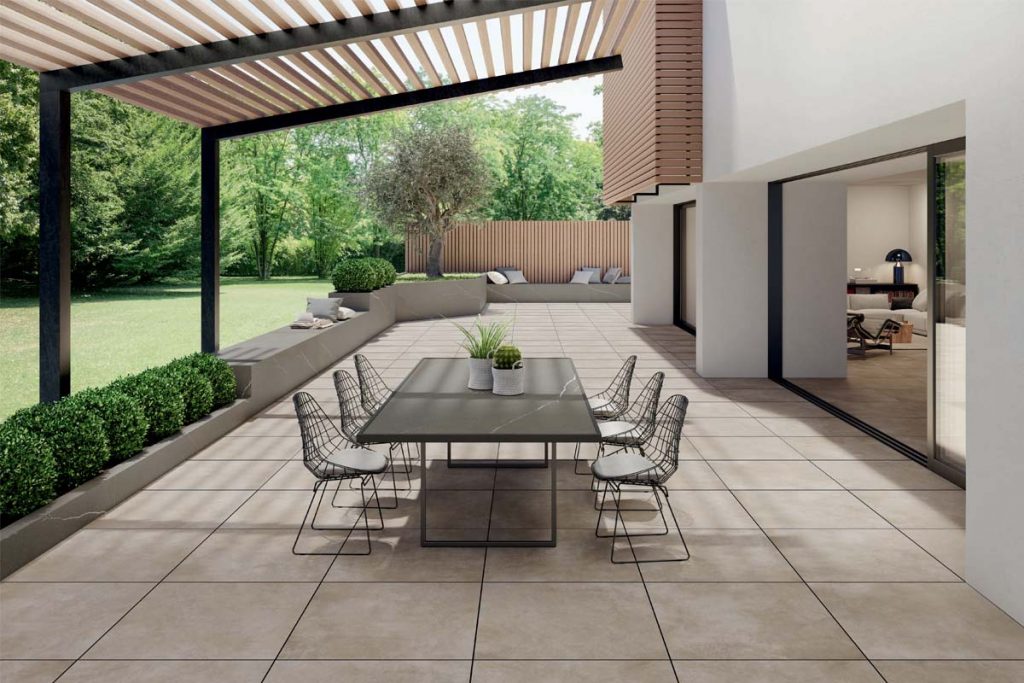 The large square format is up-to-the-minute contemporary and particularly suited to large schemes. What is its design potential?
Minimal jointing—larger slabs mean fewer joints. Paving has a more seamless look, promoting spatial continuity and giving your patio a more expansive feel.
Large format really allows the porcelain to shine, giving the textures, patterns and colours of the paving a starring role.
It offers a different sense of scale, blending well with large modular furniture and outdoor sofas.
And, on a practical note, it's faster to lay—large format paving, unsurprisingly, covers more ground faster!
Browsing our 800x800mm porcelain paving, you'll find colours inspired by natural materials and given a modern twist with the smooth character of concrete. Check out Allure Hazel with its realistic rendition of craftsman-laid planks, and enjoy textures and pattern recalling Italian destinations.
Don't forget we offer the even larger format of 1200 x 1200 mm in a selection of colours. Click through to our 800 x 800mm Patio Slabs now and be inspired.
London Stone showrooms welcome you
After a year of limited travel and shopping, why not treat yourself to a trip to one of our showrooms? With three dotted around the M25, our Surrey Showroom in Farnham on the A31, and North London Showroom just off the North Circular, we offer an accessible day out in every direction in the London area.
Browsing online is one thing, but seeing our products laid out in helpfully large displays really shows the character of each product. And there's nothing to beat seeing and touching to get a feel of the materials and what would look good where.
Displays of paving indoors and out
Opening showrooms was another of our industry-leading initiatives and we're dedicated to making them just the sort of place you want to be, providing just the information you're seeking.
You'll find areas dedicated to all our ranges of Porcelain, Natural Stone, DesignClad, DesignBoard and Millboard. That includes our new large format 800x800mm porcelain paving! Outdoor display areas at Coolings, Brentwood and Stanwell Moor are great for checking out how stone looks laid, and how different combinations might work together. At Farnham and Bounds Green, we've brought the outdoors in, so you'll also find inspiration in planting and landscaping and keep dry, whatever the weather.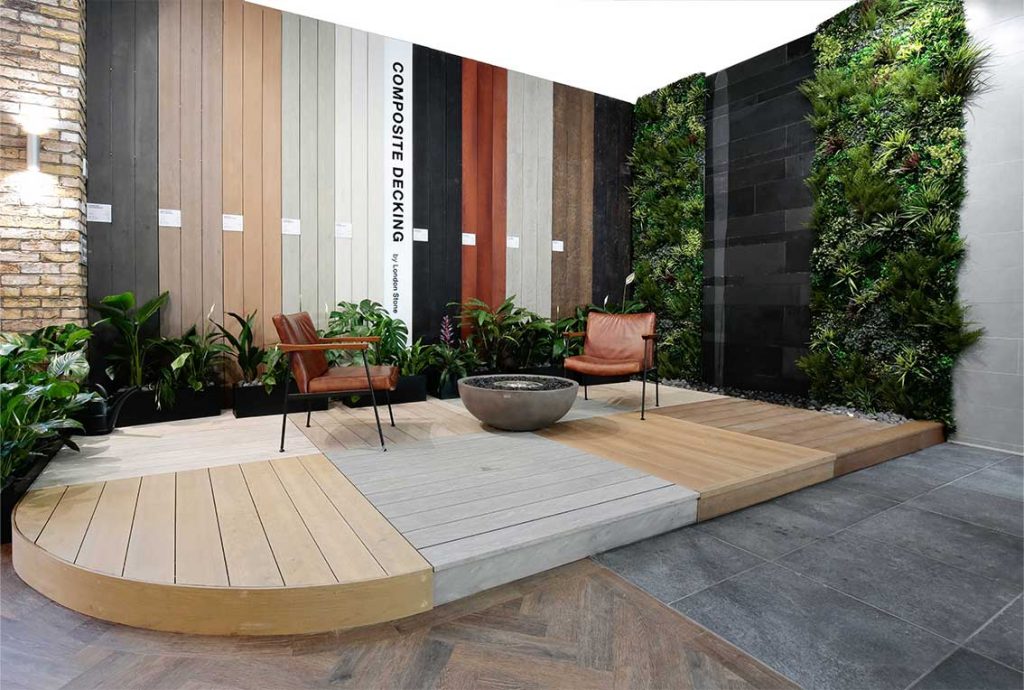 Of course, these days, there's the need for visitors to feel safe, so we have Covid safety measures in all our showrooms, with plenty of hand sanitiser and a cleaning protocol.
Last, but most importantly, we know you want experienced and knowledgeable staff on hand to answer questions. With complimentary refreshments—cold drinks and bean-to-cup coffee—they're ready and waiting to welcome you.
Click through to find your nearest showroom and how to get to it. We're looking forward to seeing you!