Well, no-one can say it hasn't rained recently. Staring at stair-rods out of the van window has been the order of the day for a lot of us and there's nothing much more frustrating than knowing a job would be done and dusted by the end of the week, if weren't for the terrible weather.
All is not lost, though. Bad weather could be the perfect excuse to do some research. How about treating yourself to a visit to one of our showrooms? As you can see from the plan of Brentwood below, there's plenty to look at. And it's not just self-indulgence. There's nothing to beat actually seeing and touching a stone to get to know it.
It's also a great opportunity to see how different natural stones look in the wet.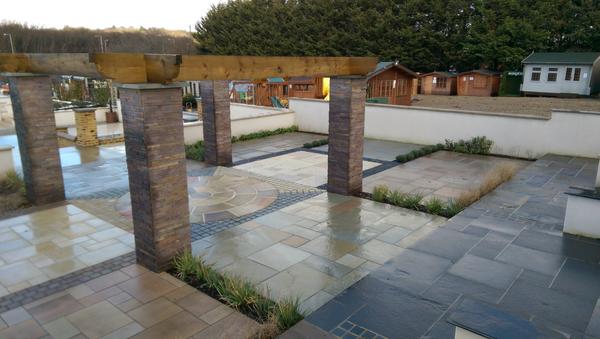 At all of our showrooms you'll find show areas of sawn and riven paving, bespoke coping, pool surrounds and steps, different laying patterns, straight comparisons of the same stone in different colours and ideas for using setts and stone circles.
Wondering just how setts will combine with different paving?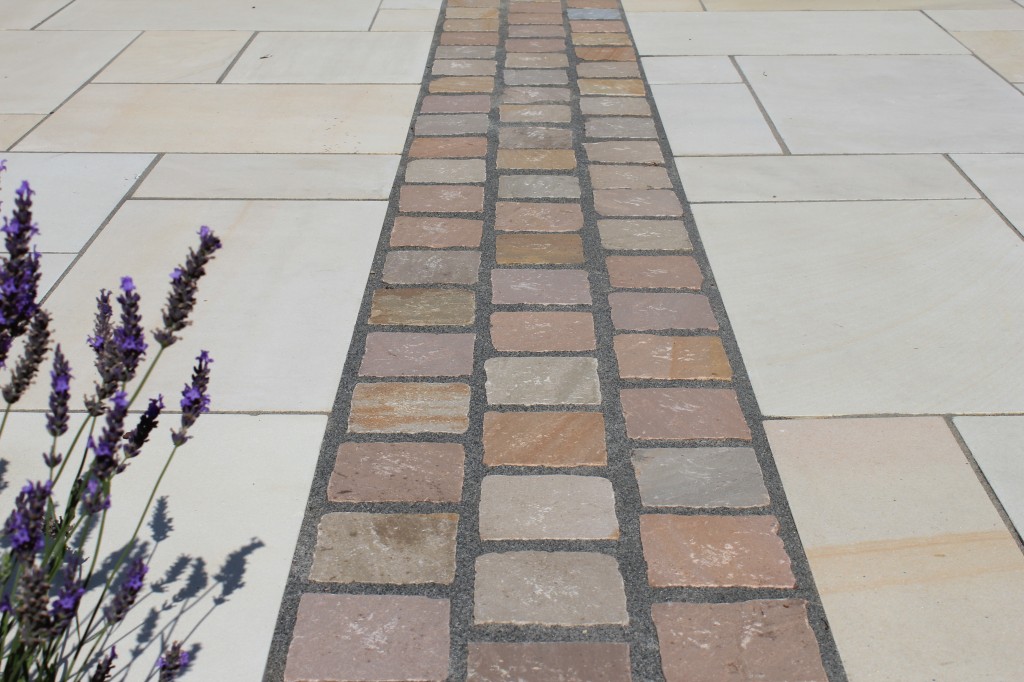 Looking for patio inspiration?
Wondering how all the different porcelain paving compares?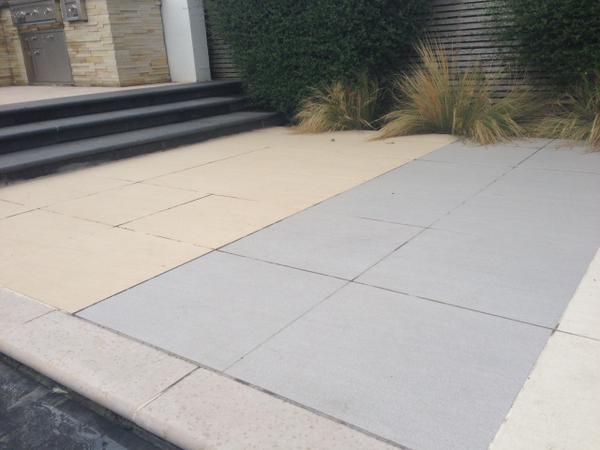 Being able to see large areas of paving is surprisingly helpful when it comes to visualising what a design will look like. You could even bring a client along, to let them see exactly what you have in mind for their patio.
Each of our three showrooms displays the full range of our stone paving and all are within easy reach of the M25:
Vermeulen's Garden Centre, Stanwell Moor, Middlesex (Junction 14)
Cooling's Green and Pleasant, Knockholt, Kent (Junction 5)
Brentwood Garden Centre, Brentwood, Essex (Junction 28)
Just enter your postcode on our showroom page to get directions.
As a bonus, Cooling's and Vermeulen's both have rather nice cafés, and Brentwood Garden Centre heartily recommends the Nag's Head just down the road, for a place to whet your whistle and contemplate all the great ideas you've just seen.