Solar Lights Autumn/Winter Offer - learn more about our latest offer to help illuminate your garden this autumn and winter
Brighten winter nights and illuminate the garden with our solar powered lights. Perfect for spending more time in your garden this winter, and now on offer!
About the Solar Lights Autumn/Winter Offer
If you thought autumn/winter was the time of year to get cosy indoors, think again. London Stone are offering you 10% off solar garden lights from 1st November to the 15th December. With this offer you can fill your garden with stunning lighting and make the most of your outdoor space all year round. Just add a heater, some blankets and create the perfect winter wonderland right in your own back garden.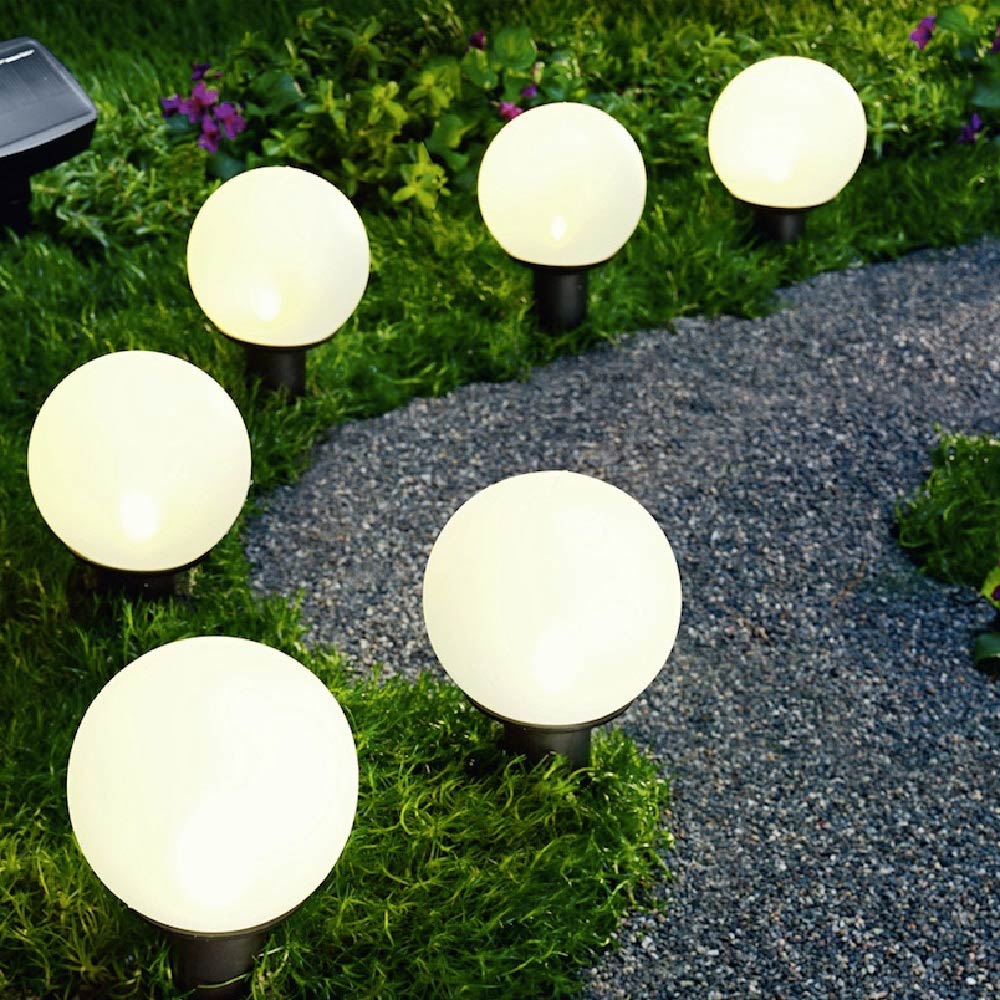 Globe Pathfinder Lights are perfect for illuminating pathways and driveways
Benefits of solar lights
Here are six reasons why you should consider adding some light to your garden:
They are an attractive way to add your personal stamp to the garden
Garden lights are a great way to add finishing touches to your front or back outdoor area. Use lights to highlight key areas of your garden, or even to cast shadows onto more unsightly areas. Use light-up orbs or globes to make a statement on grass areas. Add a decorative touch with string lights, either line them in a row, circle or randomly scattered. You can even use string lights to climb a trellis for a charming effect. At the front of your home you can add some kerb appeal or place a decorative light either side of the front door for an inviting entrance way.
The warming glow of this Copper Lantern Stake Light will help add an enchanting element to your garden
Lights can be used to create a beautiful area in your garden for alfresco dining or relaxing
Outside lights are perfect for evening entertaining. They allow you and your guests to spend more time in the garden after the sun has set. When dining al fresco, they provide enough illumination for guests to see what they are eating and drinking and to socialise comfortably. Dotting a few warming lights around the entertaining area of the garden is all that is needed to create a cosy spot to sit and relax. For colder evenings just add a heater, some blankets, cushions, and plenty of ambient light.
You can install these lights yourself for immediate ambience
One of the key advantages of solar outdoor lights over hard-wired options is that you can install these yourself. Just stake them into the ground or wrap the strings around a fixture and you are good to go. As you can install them yourself, there is no worries about installation fees. These lights provide powerful lighting, sufficient to illuminate the garden, so there is no need for you to purchase several types of fixtures.
Adding splashes of colour will brighten your garden this winter, and ensure that you use the space in the cooler, darker autumn and winter months
Solar-powered lighting is cost-efficient and eco-friendly
Compared to electric lights, solar lights are significantly cheaper to run. The lights' batteries are charged during the day through photovoltaic cells that harvest the sun's rays. Once it turns dark the batteries will provide sufficient power to the lights and illuminate your garden. You may even see a decrease in your electricity bill!
Adding lighting to the garden can increase safety
A well-lit outdoor space can reduce accidents in the garden after dark. Lighting increases security. Solar lighting can also be a safer choice for those with children or inquisitive pets, as there are no electrical wires. The lack of electrical wires also makes your home safer against fires.
Use an illuminated bug hotel to attract bees, insects and other pollinators to your garden, and give them a safe space this winter
Solar lights are easy to maintain
The lights automatically charge during the daytime and are ready to work as soon as night comes without any need for you to intervene. Furthermore, the lack of wiring also greatly reduces any future maintenance issues.
Shop our range of garden lights here and transform you garden into the perfect winter escape.