The annual Perennial Festival Dinner celebrated the charity's wonderful work and helped to raise funds for the year ahead
It's been a big year for Perennial as they've celebrated their 180th year of lending help when needed to anyone working in horticulture.
After raising awareness at RHS Chelsea this year with a Silver-Gilt award-winning garden, this month saw their fund-raising 'The Perennial Festival Dinner', held at the Corinthia Hotel in London. Winner of the World Travel Awards' England's Leading Luxury Hotel 2019, it was a special venue for a very special year.
It's an event that brings together people from across the industry. "I was incredibly proud of the variety represented at my table," says Perennial's Corporate Partnership Manager Kate Cooney. "We had a garden designer, a marketing director from a huge nursery, two incoming board members of the APL and BALI respectively, a tomato grower. It's quite an event, growing in momentum, and includes people who on the surface don't have any direct business involvement but have a passion for gardening."
Our newest Landscape Consultant, Ryan Burge, was one of the hundred or so attendees who enjoyed the event. He found it a great opportunity to get to know people he hadn't spoken to before. "It was a lovely evening, and I must say thank you to Gillian Goodson for inviting me," he says, "It came through that we were not all there for a jolly. It gave a good insight into Perennial's work, with some heart-breaking case studies. Things can go completely wrong in someone's life - they've helped one man through quite severe depression and the loss of his wife during childbirth - and the organisation's there to pick up the pieces a little bit."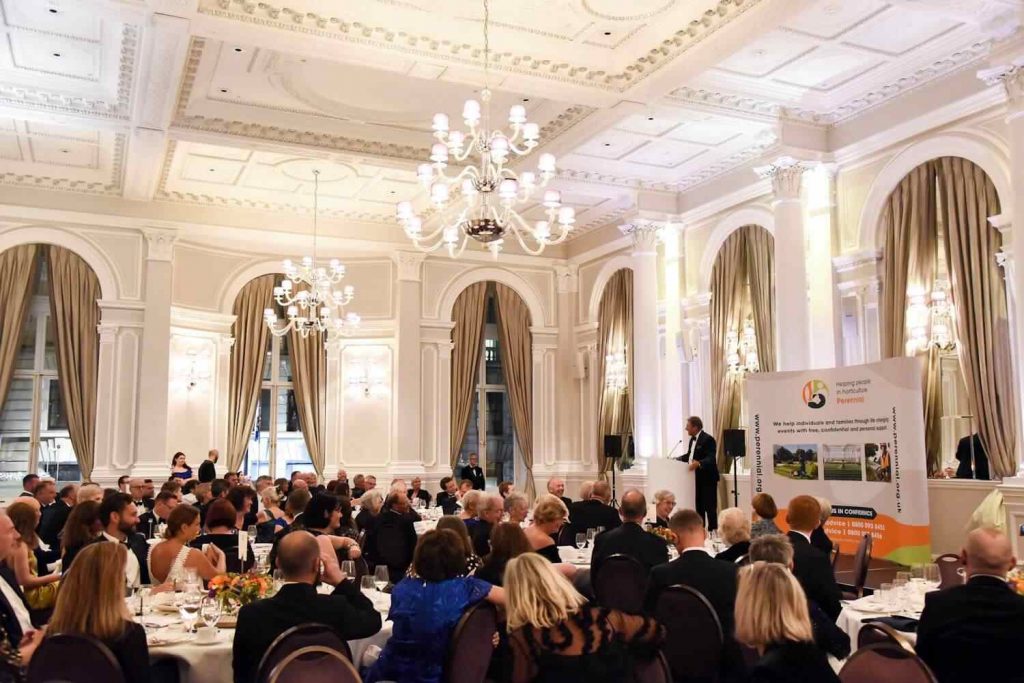 Perennial don't have a final figure for how much was raised during the evening yet, but it looks as if it'll be over £40,000, which is much needed. The workload for Perennial continues to increase and two more case workers have been taken-on this year, to add to the twenty-two already employed. Some of Perennial's support involves giving grants to those in need. However, much more is provided than that. "There are just as many people that we don't help financially," explains Helen Waddington, Head of Case Studies. "Health, housing, disability, social services, giving expertise in how to access things." Helping ferret out someone's entitlement to welfare benefits makes a real difference when work is curtailed through illness or injury.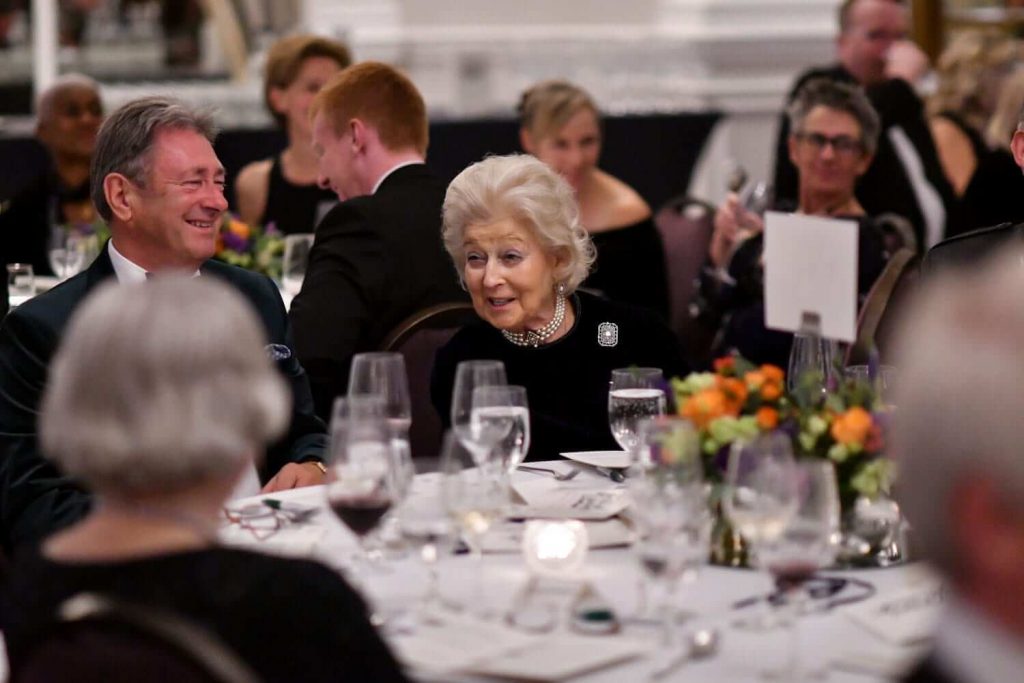 Also at the event were Alan Titchmarsh, Perennial's President, who gave the after-dinner speech, and HRH Princess Alexandra. "I was sitting just behind them," says Ryan, who could have had his photo taken with Alan, had he not nipped off to the loo at just the wrong moment. "When I came out, he'd already gone!" Still, Ryan was luckier with the raffle - he'll be off to Cornwall with his girlfriend to enjoy a VIP tour of Tregothnan Garden and Tea Estate. We're expecting plenty of superior tea in the office kitchen when you return, Ryan!
Coming up in January is what Kate calls "the Festival Dinner's wilder younger brother", the annual Party for Perennial.
With around 200 guests from all sectors, it's a very enjoyable evening and has become a popular annual fixture. This year, the event – tickets are £25 each - will be held at the EV Bar, London, SE1 on Thursday 23rd January 2020. More details are available from Perennial.