A new season: new possibilities, improving weather, new choices. Which is pretty much what our latest paving options give you (OK, not the weather, but we're working on that) in slate, sandstone and Yorkstone.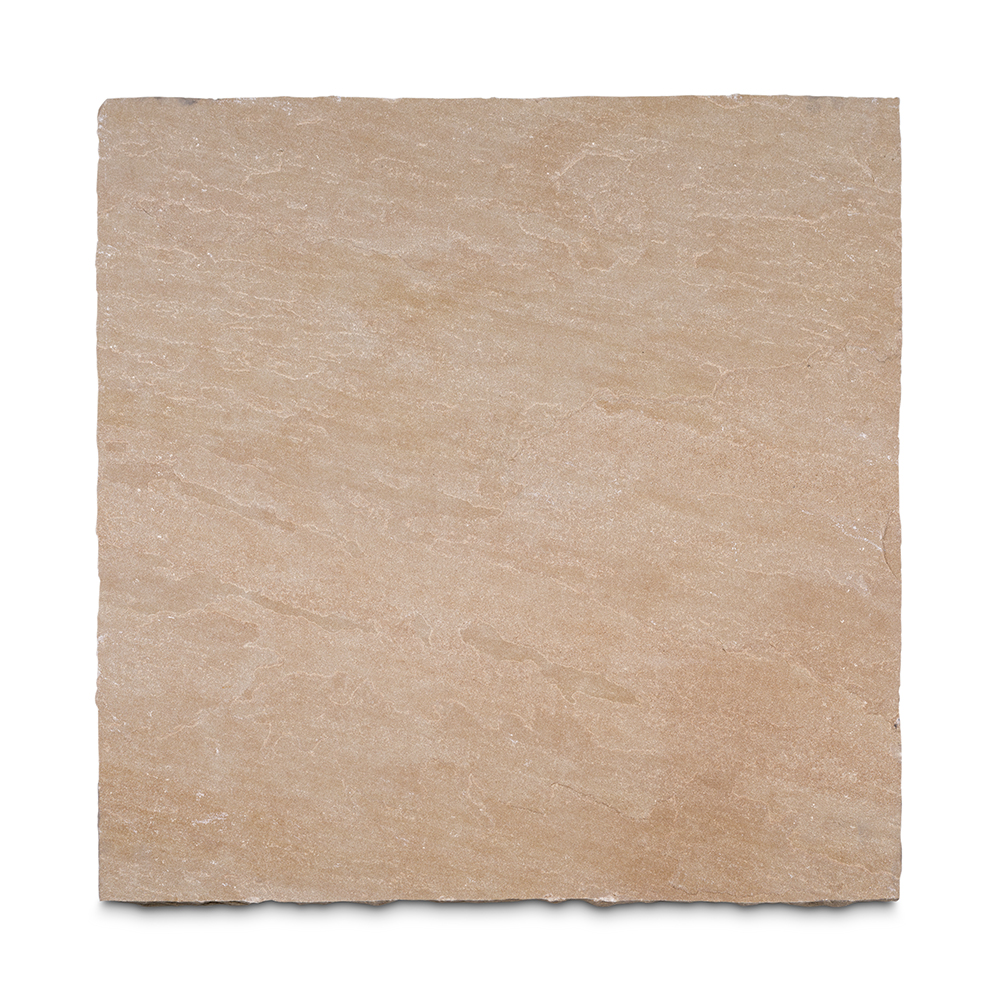 Among our three new sandstones is Camel Dust.  Hand-cut and riven for a more traditional look, it extends our colour range with lighter sandy tones and is an economical choice with it a project-pack mix of four sizes for relaxed paving patterns.
Meanwhile, Desert Sandstone and Golden Sandstone are sawn six sides for a luxury finish and sandblasted and brushed to bring out the distinctive colours and markings, as well as offer the reassurance of good slip-resistance. Their hard-wearing qualities make them easier to clean and widens your choice for overhung, damper areas.
Rustic Slate is bursting with character, offering strong markings in blacks, greys, and tones of rust and copper. Its riven surface balances the sawn edges, making it a versatile choice suitable for a variety of settings, and don't forget our matching wall-cladding to complete the look.
Our new Brazilian Black Slate is also available with matching wall-cladding. Brazilian Slate is, as we're sure you know, renowned for its quality. We're really looking forward to seeing ours featured in the Lanwarne Landscapes Garden at BBC Gardeners' World Live in June.
Caption: Lanwarne Landscapes Garden, designed by Martin Lines, will feature at BBC Gardeners' World Live at NEC Birmingham, June 15-18.
Designed by Lanwarne's Martin Lines, it has contemporary lines and the Brazilian Black Slate paving will, not only blend beautifully with the granite used for the firepit and outdoor kitchen, but its dark, very consistent colouring will make a beautiful background for pollinator-friendly planting.
Finally, everyone loves Yorkstone, and our new, exceptionally hard-wearing Hard Buff Yorkstone is available off-the-shelf in a choice of three formats. Together with matching setts and bullnosed step treads, that means a lot of design options quickly available to you, in a very high quality sawn paving that's perfect for period properties.
And it's already garnered a well-deserved starring role. You'll be able to see it in action in an RHS Hampton Court garden this July, in the Perennial Sanctuary Garden, Designed by Tom Massey & Built by Landform Consultants.