New Year, New Challenges. And here's one we posed our staff – those who didn't manage to scramble out of the office fast enough when they saw us coming. We asked them some very searching questions...
What can you never resist?
Chocolate. (Chris Bartlett)
Chocolate. (Alin Bursuc)
I can never resist the invitation for a home-cooked roast on a Sunday. (Fiona Campbell)
Steak. (Antony Pasquini)
Now, brace yourself for an aahhh… What can he never resist?
My sons asking for a cuddle! (Steve Goulds)
We are a stone company, though. Let's concentrate here.
If you were a stone, what stone would you be?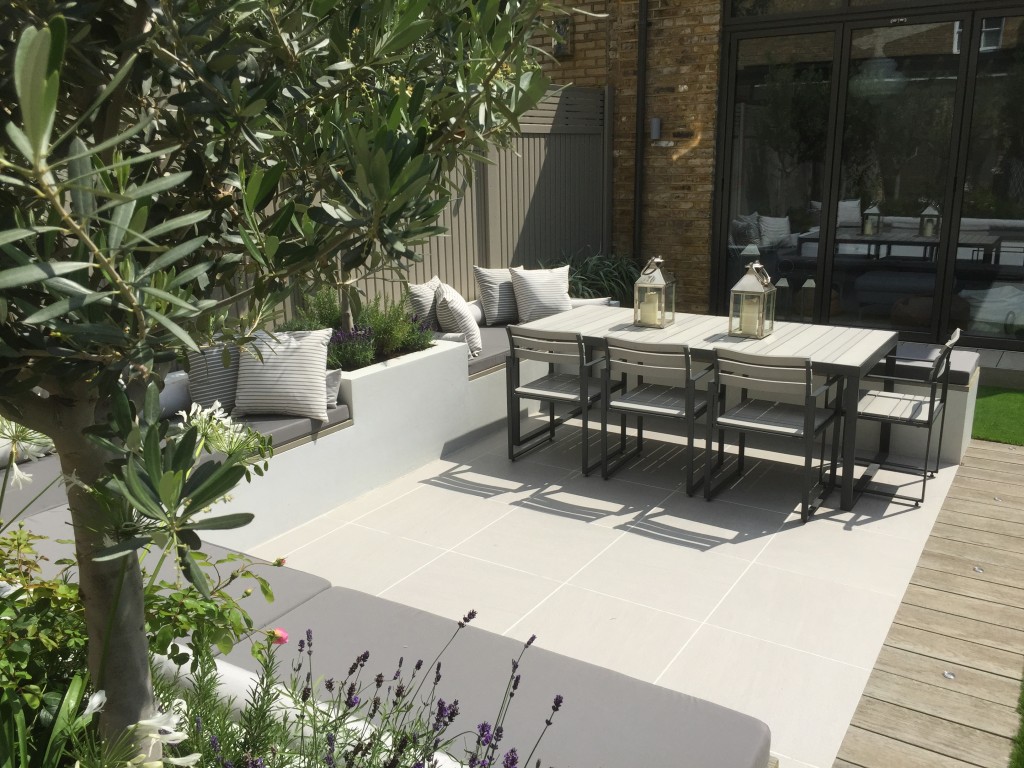 Urban Grey Porcelain. Image supplied by Harrington Porter Landscapes.
Porcelain, because I'm a bit of an all-rounder. (Steve Goulds)
One from our Porcelain range – like them, I'm new to London Stone. (Fiona Campbell)
Blue Black Slate. Image supplied by Kiwi Landscapes. 
Blue Black Slate, because it's tough and hardwearing! (Chris Bartlett)
You can't say there's no consistency. And the prize for modesty…?
Jura Beige, because it's hard-wearing, durable, low-maintenance and has bags of character. (Antony Pasquini)
Sometimes, we unearthed a (not so) unexpected trend...
What makes you feel better after a difficult day?
Red wine. (Steve Goulds)
A good playlist on the drive home, followed by a Malbec when I get in. (Antony Pasquini)
A chilled glass of wine. (Alin Bursuc)
The wine club will be setting up very soon, guys. Meanwhile, not all of us are couch potatoes...
Going to the gym/playing football/creating some artwork helps me relax. (Chris Bartlett) [Tantalising reference – we want to see that artwork, Chris.]
...but Fiona has it down to a fine art!
Getting straight into my pyjamas and fluffy slippers, snuggling up on the sofa with a blanket, watching rubbish telly with a HUGE cup of tea...possibly some chocolate digestives! (Fiona Campbell)
I'm just sorry we can't bring you all the answers to all the questions, so you'll just have to guess who has the forearm exerciser on his desk, and who would rock out to Van Morrison on his desert island.
Let's finish, though, on a note of enlightenment.
What advice would you give your 18-year-old self?
Risk more. (Alin Bursuc)
Give up smoking now! (Steve Goulds)
Listen to your mum – turns out she's usually right about everything. (Fiona Campbell)
Don't change, be yourself, and believe in what you do! (Chris Bartlett)
Add them all together and we think you'll agree that the team has given has a pretty good recipe for success throughout life.  Thanks, guys.
Wishing you all a very happy, prosperous and successful 2016!