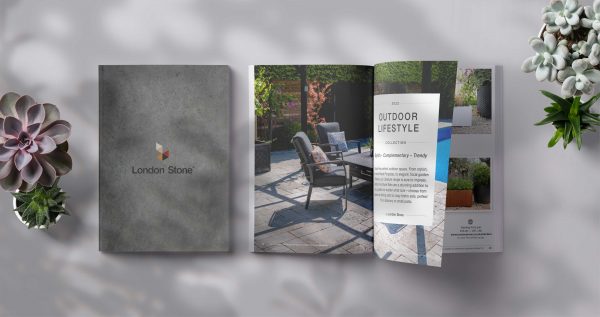 Read our May 22 News – Products and Services edition. With updates on our new products, brochure release and Birmingham location opening.
NEW! Proteus Aluminium Pergolas
A new addition to our metal pergola range is our Proteus Aluminium Pergolas. In stock, available in two sizes, and either in grey or white.
A pergola will make a great addition to any garden. A worthwhile purchase, a metal pergola will allow you to spend as much time as possible in your garden, whatever the weather. Create shade or allow sun through as required with the easy-to-open roof. Tilting louvres are operated by a smooth-running crank handle. It takes only around 30 seconds to transition from fully closed to fully open.
The frame of the Proteus is constructed of powder-coated aluminium. This ensures it remains free from corrosion, is UV-protected, and the colours are fade-resistant. The pergolas are also completely watertight when closed. Water drains into U-shaped channels which then flow directly into the legs and down to the ground. Read more about our new product here.
New – Deco Red Cedar Fence Panels
This month we have extended our red cedar fencing range. The new additions are a square-edged or bevel-edged panel.
The panels are available in a choice of different panel sizes, for versatile options. They have a framed construction that can be easily slotted into timber or concrete posts, proving a speedy installation process. Made from clear grade cedar, the panels have the occasional natural knots that add beautiful character. Designed with 44mm battens separated by a 7mm gap they come with a twenty-year guarantee. Learn more about these new fencing options here.
London Stone 2022 Brochure
Our NEW brochure is here, and it is packed full of inspirational product imagery and info. Our brochure will help customers create their dream outdoor space. The comprehensive publication contains our updated product range and favourite customer imagery. You will also find details of our showrooms, ethics, 2022 service offers and more. Our catalogue is known for being more than just a list of products. With everything you need to know about London Stone, it's something designed to share with customers, and that you can refer to time and again.
Order your copy, download a PDF version or view the flipping book online.
Birmingham Showroom
We're looking forward to welcoming you to our new showroom!
Designed by our specialist in-house team, this showroom is the first to be designed completely from scratch, and it's our biggest!
We thought long and hard about what will really help you to find the products you want. "We put a lot of consideration into the showroom layout and how it flowed, thinking about how the customer would walk around and navigate," says Gavin Walley, Fulfilment Director. "That went right down to things like product groupings by styles of display and even the associated products that would be placed there."
You'll find our natural stone and porcelain paving, decking, clay pavers, and vertical options like fencing, porcelain or stone cladding, and more, all to be seen under natural light wherever possible. Completely undercover, the showroom is truly an all-weather destination.
Conveniently located at Erdington on the A38, close to Junction 5 on the M6, with free on-site parking, this showroom, just like our other locations, is equipped with free WiFi, hot & cold refreshments and big screen technology. And of course you can expect the London Stone standard of service.
Read more about our new showroom and start planning your visit today!