As the world reacts to the election of an inexperienced president to the White House, we can categorically say that, in some things at least, experience is a plus.
Launching this month, our Landscape Specialist Scheme includes all the benefits of our Trade Club, but with a raft of extras that your feedback over the past 18 months has told us you'll like.
New extended Welcome Pack
The Landscape Specialist Scheme Welcome Pack not only includes our brochure and product price list, as you'd expect, but now gives you a full overview of all our products, with sample boards of our new Millboard composite decking range and of our Pointing products.
As real samples, they give you an immediate understanding of the feel and spec of the materials.
When you sign up you also receive our newly extended Sample Box which is perfect for getting to know all our new Porcelain colours and textures, as well as our entire Natural Stone product range.
And, for a professional presentation while on a site visit, our Technical Clipboard joins the pack, making it easier to complete sketches, draw straight lines and fill in background while discussing options with your clients.
Improved Connect Profile
Connect Profiles—the page dedicated to your company, with all contact details, photos, social media and experience listed and links to your website and social media—now has enhanced SEO, which means that your company will appear higher in Google searches, adding more hits to your website and bringing more clients to your door.
A thank-you for designers
Designers are already taking advantage of our Spec Uploader to remove the admin tasks of sending specifications and quotes for materials to their clients.
If you're a designer, let us know when you specify our products and, as a thank you, we'll send you a £25 High Street gift card. If you'd rather not receive this, we'll happily donate the money between our charity partners Greenfingers and Perennial, or, if you'd prefer, not give anything at all except a big thank-you grin.
Enhanced Trade Discount and Free Training
The Landscape Specialist Scheme includes access to free training, on-site and at our depot, so you can achieve the best finish possible with our products. Keep an eye on our website, Facebook and Twitter for news of upcoming events.
And don't forget the enhanced trade discount, applied at the point of sale by your London Stone sales advisor.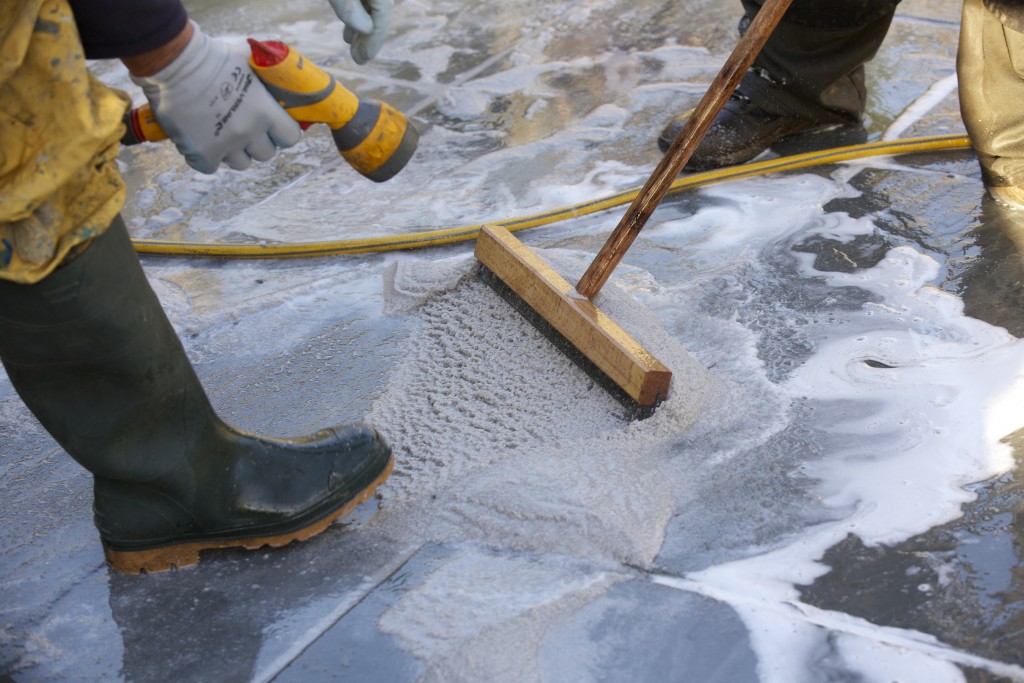 Join now
Everyone already a member of our London Stone Trade Club will be automatically upgraded to the Landscape Specialist Scheme and entitled to all the extended benefits. If you would like to receive the new sample boards and sample box, then just give us a call or email us at info@londonstone.co.uk.
If you haven't yet signed up, then what are you waiting for? It's totally free and created specifically with you in mind. Enjoy the fruits of our experience and join our Landscape Specialist Scheme today.