This year sees quite a few products being added to our range of natural stone and we're predicting that one of the most popular will be Jura Grey Limestone.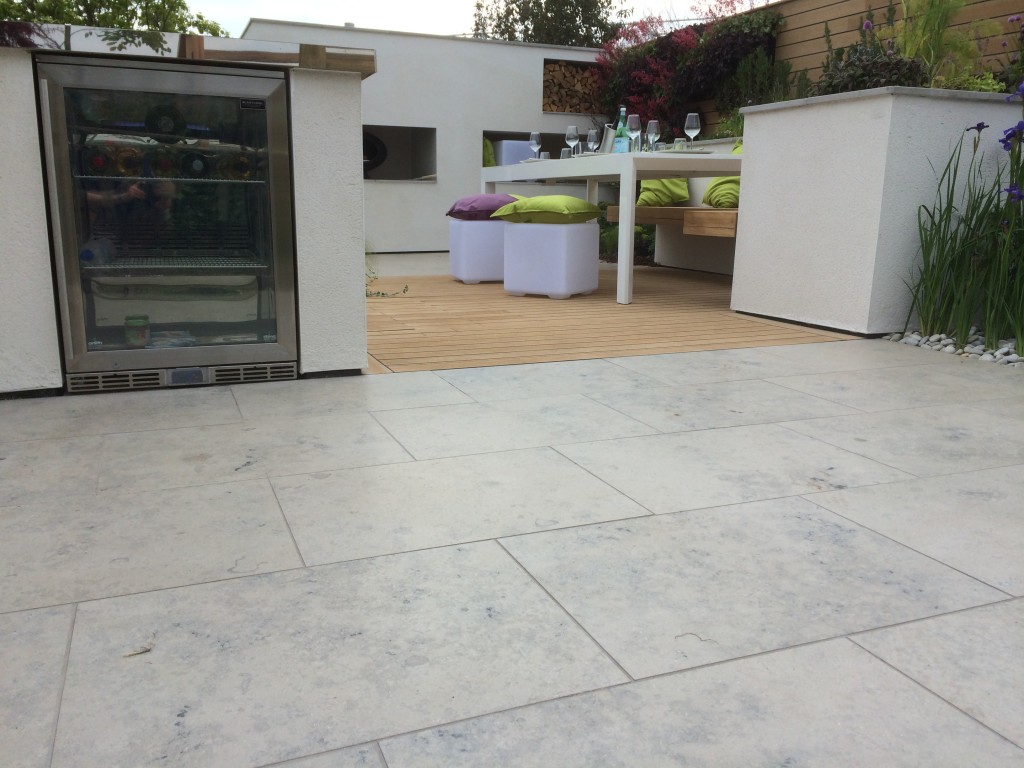 'Sociability', designed by Neil Sutcliffe of Creative Roots.
This is because we already know how much designers love our Jura Beige Limestone, which has proved consistently popular since we started stocking it a few years ago. Quite a few of London Stone's staff have a sneaking fondness for it too. Earlier this year, Showroom Manager Antony Pasquini even described it as the stone most like him: hard-wearing, durable, low-maintenance and with bags of character! 
Jura Grey has all the same advantages as its Beige sister. A really high quality limestone, its exceptional durability means that you can rely on it being relatively low-maintenance. Of course, it has the classic Jura characteristic of having lots of shells and fossils embedded in it, giving real character and interest. At the same time, the base colour is pretty consistent, with a subtle blue-ish note, and that, along with the smart sawn edges, means that it's a good choice for contemporary designs.
Both our Jura limestones are sandblasted and brushed, which not only brings out the colour but adds a luxurious, aged finish that feels almost like leather—lovely to the touch.
Jura Grey Limestone has a good pedigree already. We sourced it last year when Neil Sutcliffe, of Creative Roots, needed it for his design for Gardeners' World Live last year. He chose it for the contrast it gave with teak decking and for its markings, veining and texture. It won him an RHS gold medal and 'Best Lifestyle Garden' at Gardeners World Live 2015, and you can't say much better than that.
Why not give us a ring and ask for a sample?