NB: an update on the information below, with detail on more pointing products, can be found in How to Choose the Right Pointing for Paving and Interior Tiles
Seemingly tiny elements, which a layman might dismiss as of minor importance, are, as every good designer knows, the key to garden design.
Pointing is a case in—er—point. If you've ever looked at a design and felt a niggling irritation, it might well have been a mismatch between paving and pointing distracting the eye.
Here at London Stone, we've spent considerable time looking at the best products on the market, and now supply three market-leading pointing products, each aimed at a specific look and/or application. With the season revving up to full power, we thought you might appreciate a quick rundown on the questions that really help when choosing the pointing material for your project.
Do you want an exact match, a contrast, or a colour that blends with your paving?
Smooth or slightly grainy?
Will it be jetwashed?
Ardex FL Grout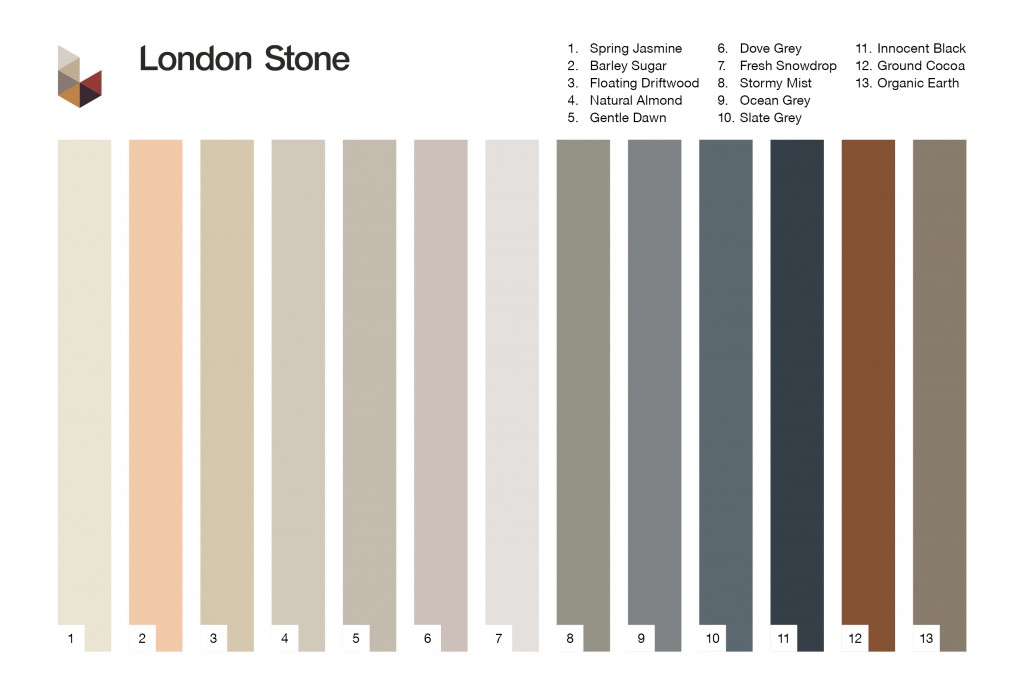 For exact colour matches, the Ardex FL Grout range is your first port of call; ten colours are available, chosen to match our Porcelain range. With the stone's crisp edges and contemporary applications, very close matches are frequently top of the list in the design stakes. This was the clincher for Paul Newman, as we described in our blog in March, when he chose Snowdrop to match Beola Bianca. He also likes the ease of application, the speed of setting and the fine-grained finish.
Ardex is also a good choice for very dense stones such as Jura Limestone or Travertine, where their lack of porosity gives a smoother surface that makes it easier to clean off the pointing during application.
GftK Sweep-in Mortar
GftK, a two-part epoxy-resin based, brush-in pointing, offers an altogether more traditional look with its slightly grainy appearance that's ideal for riven sandstone and slate, tumbled sandstone, and stone that offers a more rustic feel.
Available in three colours to blend with natural stone colours, it can nevertheless be used with any stone, and might surprise you with its versatility. Our Sales Director Chris Durnford said, "Not all people like the slightly grainy aspect, but I saw it in combination with sawn Yorkstone recently and it looked very good."
Added advantages include its brush-in application that works well with wider joints, saving time on hand-pointing, and the fact that it can be used in virtually all weathers.
Larsen Gunable Pointing Mortar
For sawn paving Larsen, supplied in four colours, offers a very smooth finish that acts as an ideal foil to defined edges.  Its gun application requires a bit more time but is worth it for the precise edge it gives to sandstone and other, less dense stones where you don't want pointing to spread across surfaces too much during installation.
And then there's the aftercare. There's no doubt that jetwashing is one of the most popular ways to clean paving. A major concern, though, is jetting out the pointing at the same time: something you often see with sand-and-cement mortar. "This also happens a lot," said Chris, "with not very good quality material."
All our pointing materials have been selected for their high quality, long-lasting properties and you won't find jetwashing a problem.
Samples available
If you'd like to see more, our London Stone Welcome Pack includes samples of all Pointing Products, alongside all our Natural Stone, Porcelain and Millboard. We send it out to everyone who signs up to our Landscape Specialist Scheme—so click through to sign up!
Meanwhile, if you have any questions about any of our pointing—or any other—products, we're more than happy to talk them through with you. Just pick up the phone, drop into one of our showrooms, or click on the Live Chat icon at the top of this page.