Best In Show for DesignClad at The Landscape Show, Battersea
Ah, the summer sun of September, the start of a new year. The rhythm of the academic year is burned into our psyche, isn't it?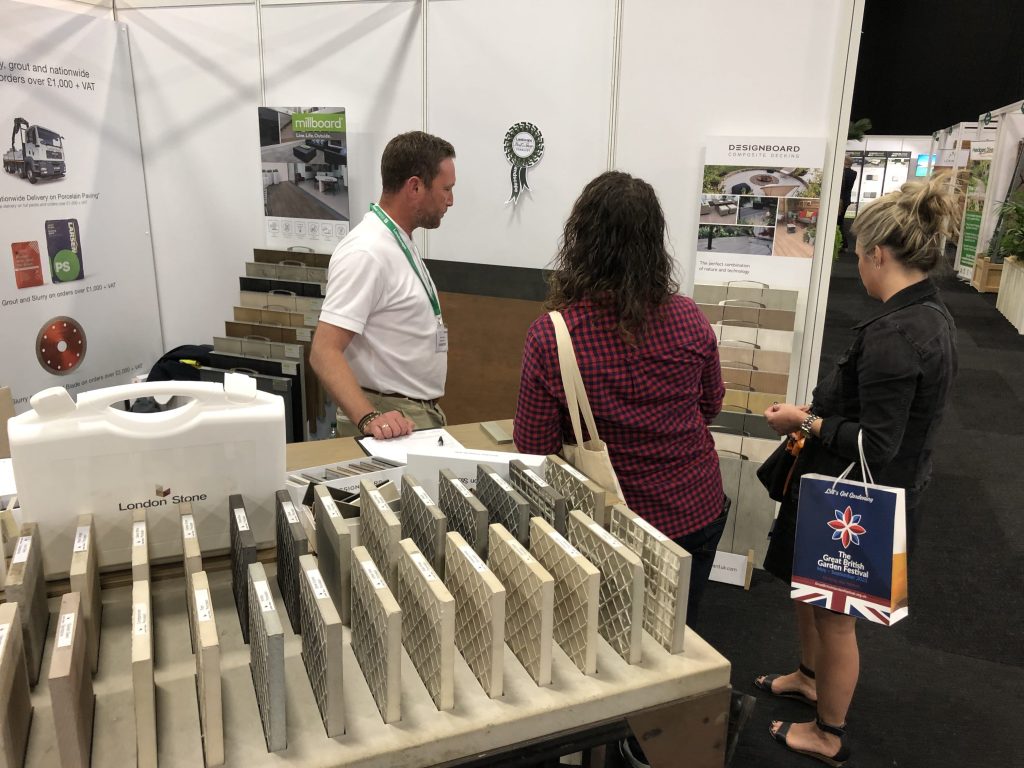 That's probably why the Landscape Show feels like the start of new things, rather than the beginning of a wind-down to winter. "It kicks off the Trade Show season - sort of 'back to school'," says Creative Marketing Manager Anthony Macson.
The difference is that you don't usually win a prize at the beginning of term. DesignClad, which we brought to market two years ago and is now available as a handling-friendly 1500 x 1000 mm, 5mm-thick sheet size, available off-the-shelf and ready for you to cut on site as required, won Best in Show!
It was up against some stiff competition and we're dead chuffed at the result. Thank you to everyone who voted for us, and if you've not yet considered using this virtually non-porous, highly scratch-resistant, fade-proof alternative to render, do have a look at the range of colours available.
This was just the icing on the cake for us, though. The Landscape Show, which took place this week in Battersea Park, is a lovely opportunity to catch up with existing clients and introduce new ones to our range after the busyness of the summer months. "We get more people at every show coming up and saying, 'I must order a new sample box!'," adds Anthony.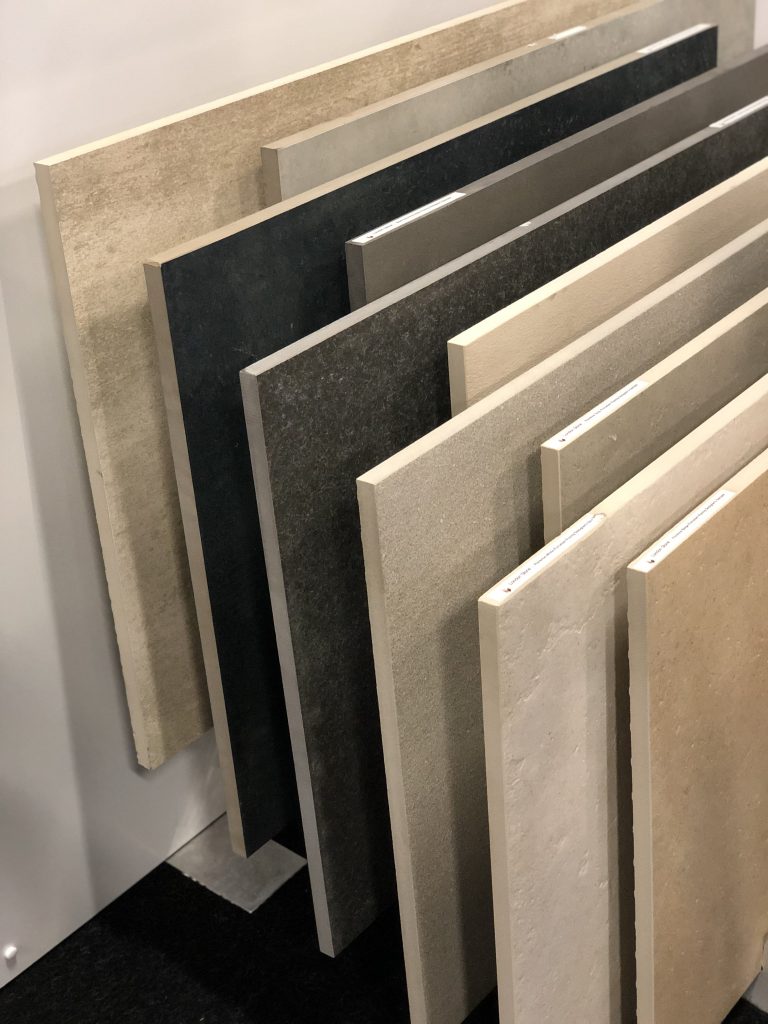 Our sample boxes took a prominent position, reminding people who've had one of our boxes for some time to ask for an updated selection. This year, our DesignBoard box has been redesigned to be more compact and easier to handle, and for our very popular 900 x 600 mm Porcelain range we've created a box of scaled-down samples of 90 x 60 mm, which helps clients understand their appeal (as well as looking, we think, rather cute).
On the stand as a whole, there was plenty to pore over - Porcelain and Natural Stone samples on the table, DesignClad, DesignBoard and Millboard around the walls. And ready to talk about anything and everything, among the familiar faces, was our newest Business Development Manager, Jamie Norris making his debut appearance at the show. More on him next week!
It was also an opportunity for us to mention the arrival of our new website. If you're reading this, you'll have noticed the change to a brighter, more modern, cleaner look, with more images to make it easier to navigate. We'll be having an official launch soon, but you might like to have a look round while you're here.
The Landscape Show offers an increasingly strong seminar programme combined with the opportunity to chat to a huge array of businesses in the landscape sector. If you haven't visited yet, put it in the diary for 2020 and we'll look forward to seeing you there!
In the meantime, if you'd like to update your samples, just let us know. If you haven't yet got any, then it is definitely time for you to join our Landscape Specialist Scheme. The samples come free as part of the package, DesignClad included!