Save Time And Money With London Stone's Delivery Reminders - a simple service which can be of great benefit
Communication is probably the most important element in business. In fact, it's true to say that the better the communications, the better everything runs. That includes deliveries, which is why we're delighted to announce our new text message and email reminders of your upcoming deliveries.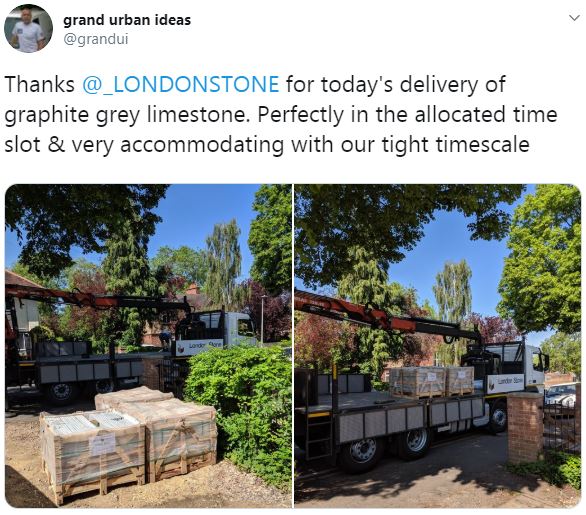 Glad to be of service! A ringing endorsement of our delivery service from Grand Urban Ideas
Alin Bursuc is our Transport Supervisor. "We've had situations where customers had forgotten we were going to turn up on site," he says. The problem with arriving unexpectedly is, of course, that there might not be enough space available to unload, or the job isn't actually ready for the materials. "The customer might be charged if we have to go back with a delivery, and it's a nightmare for everyone."
It's tough. You don't like it. We don't like it. After all, one of our Service Offerings for this year has been Free Nationwide Delivery on full packs and orders over £1,000 + VAT of natural stone, porcelain and composite decking.
So, for all orders, we now send out a text message and email the morning before delivery day, reminding you of the upcoming delivery, giving you the opportunity to change it or let us know of any delivery restrictions by 1 p.m.
The new service has been well-received by our discerning clients throughout the UK - we hope you find it useful!
While we try to accommodate clients as much as possible - after all, we know how a situation can change.
Then, later in the afternoon, we'll send another text message and email detailing our ETA of the delivery the next day. All this gives you the chance to detail someone else to take the delivery for you if you can't be there, and to clear the area where you would like it offloaded.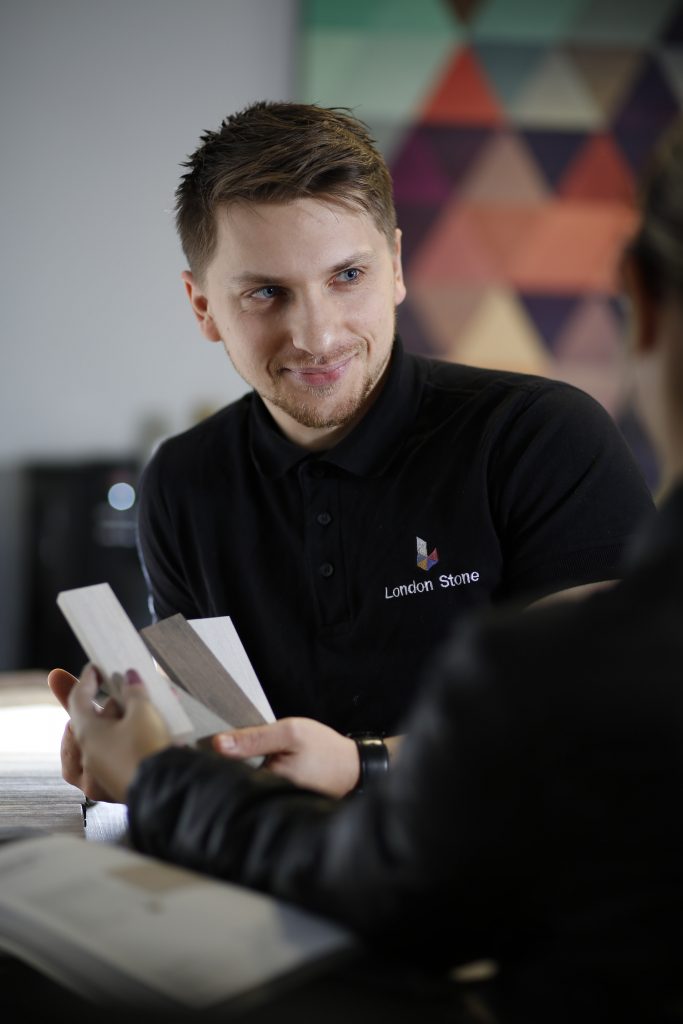 Alin spent years working in our showrooms and managing our Trade Counter, so he knows exactly what can go wrong on site if things aren't planned properly
Alin - and some of you may have met him when he was in our Kent Showroom or on the Trade Counter - is pleased to report that the new system's working well. "We would often get phone calls in the afternoon of the day before delivery," he says, "changing the order. This way it's a reminder if you want to make changes to make them by 1 p.m."
Although the new system has only been in place less than a month it's already making life easier for everyone concerned. "We've had only one or two orders changed," reports Alin. "And the feedback's been great."
That's just another little addition to London Stone's Service Offering this year, in our aim of making your life easier. Read reviews of our service here.
#ThisIsLondonStone