"The end client is thrilled with the result." This is the reaction that Craig Nester of Habitat Landscapes received after completing this project in Urban Grey Porcelain, and could you ask for a better one?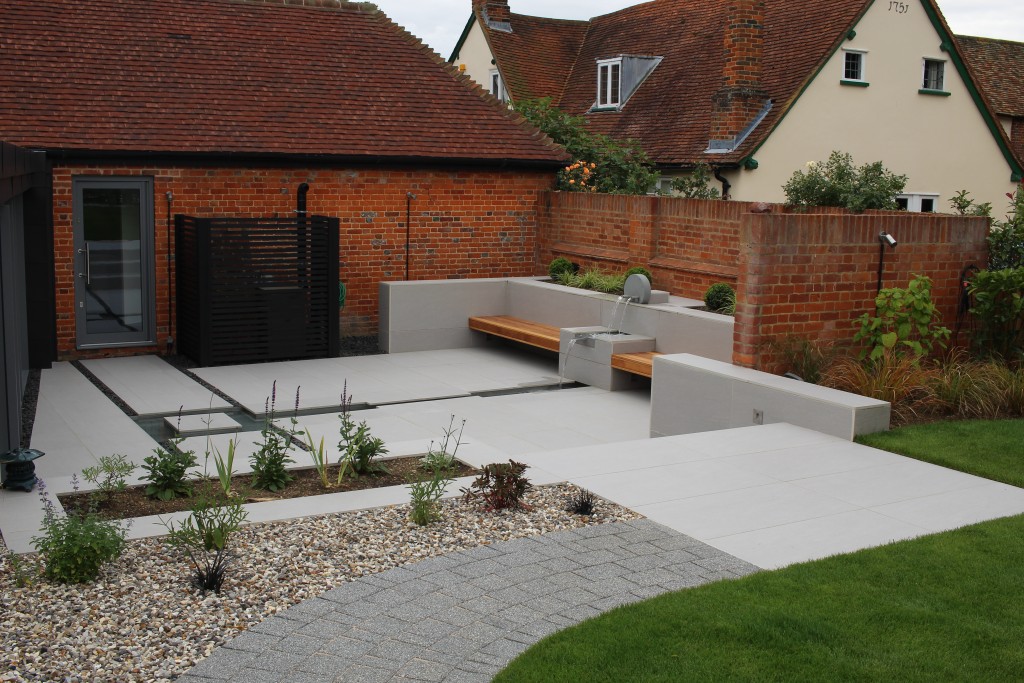 After talking through the options, this Bedfordshire client chose Porcelain because colour consistency was a priority for them. This is highly valued by people who have a contemporary look in mind, and Porcelain is a particularly satisfying solution as, with its very low-porosity, it looks virtually identical wet or dry.
The client also wanted the end result to be low maintenance, so that was another box successfully ticked. You can't find anything much lower maintenance than Porcelain (it's extremely hard-wearing, and have we mentioned its low porosity?).
Once those needs were fulfilled, though, it was a project that wasn't totally straight forward. It demanded clad walls, a water feature, including a rill with geometric edging, and jumbo-sized paving. That meant plenty of cutting to accommodate different angles.
One of the huge advantages of Porcelain is its dimensional consistency. "We found no tolerances in the slab sizes; they were all spot on!" says Craig. That's a huge help, we know, when your project requires ultra-precise lines.
Introduced into our range in 2016, we supplied Craig with the cutting blade that we've found to work best with our Porcelain. "The London Stone porcelain blade really glided through on the cuts, leaving a crisp finish to the edge," added Craig.
Porcelain has a textured rear face that makes it, in Craig's words, "a dream to lay", and on top of that, all the accessories required to lay Porcelain are available from us.
Besides the blades, we offer Primer, Adhesive and complementary Grouting.  You can also rely on us to provide on-site support and a detailed guide of how to lay Porcelain.
We're finding landscapers are increasingly confident working with Porcelain, and receiving the same reaction from clients as Habitat Landscapes.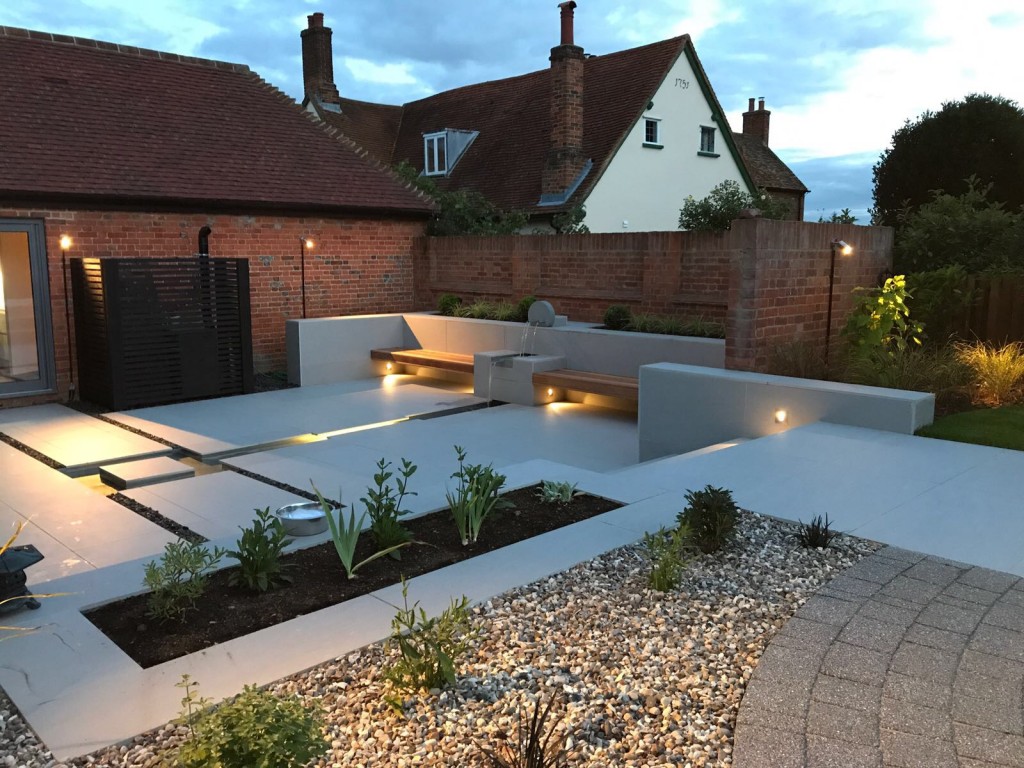 A final word from Craig: "After using the material regularly, I would say that with the right installation advice, support from the supplier and, most importantly, the right tools, Porcelain is easy to install. In fact, several of our own installers favour using it over natural stone."
For more information on how Porcelain can fit into your next build, just give us a ring or click on the Live Chat at the top of the page.