Garden Design Ideas A-plenty At The SGD Autumn Conference 2019
The Society of Garden Designers' Autumn Conference took place last weekend with a theme that really spoke to us in our desire to support designers and landscapers.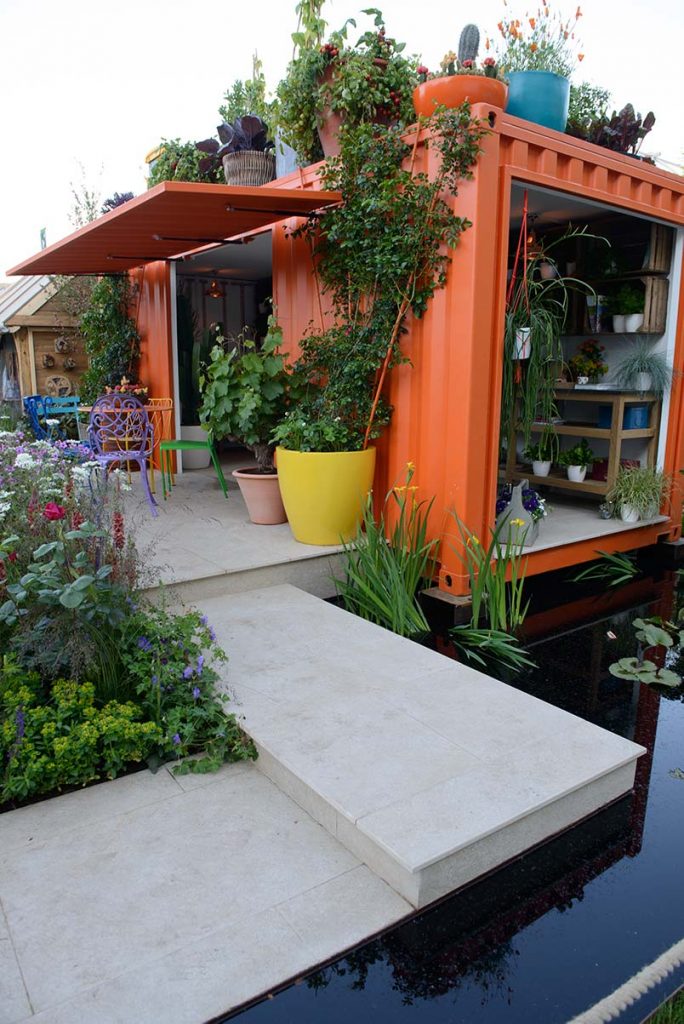 Ann-Marie Powell used Golden Stone Porcelain to wonderful effect at RHS Chelsea 2016
Cleve West held the chair, leading the discussion of Inspiration, Creativity and the Big Idea. Attendees had the treat of hearing august landscape designers and architects such as Luciano Giubbilei, Matt Keightley and Thomas Doxiadis explain how they find inspiration and feed their imaginations. Intriguing talks included Haruko Seki's Designing Something Invisible and Jenny Coe's Light, Sky, Land and Memories.
'A more detailed service'
Outside the conference hall, we braced ourselves for the now-familiar rush of visitors to the stand between sessions. This year is the busiest we've ever been and Landscape Consultant Ryan Burge was struck by how many designers are now bringing in plans to show us.
"It's really useful to see where a plan is going to sit," he says, "so we can offer a more detailed service." We really enjoy this. It adds depth to the help we can give you, as a plan not only brings its own inspiration but allows us to see exactly how you want to put things together, allowing us to tune into your vision and offer suggestions and advice over points that you may not have thought of.
PICTURE
Garden Design Ideas A-plenty! The conference played host to a cast of speakers including Matt Keightley (bottom left) and Cleve West (top right)
We're always interested to hear what people are researching. For some time, one particular colour has been top of the wish list. Grey! "There's possibly a slight shift away from grey, though," says Ryan. "The Interiors magazines are showing warmer colours." We'll have to wait and see if that feeds into outdoor design.
Greening Grey Britain
Events like this give us a chance to give a heads-up on any developments our end, but we found that quite a few designers were already in the know about our updated website - we certainly received some positive feedback on it, with our live stock levels and improved image galleries.
Our products are the main focus of our stand, of course, and Ryan has noticed a gradual change in emphasis. "There are still a lot of people umm-ing and ahh-ing about Porcelain, but more and more people are becoming convinced by it, especially when they realise you don't need to do anything that much different to natural stone when using it."
The conference provides garden designers and landscape architects to meet our team and interact with our products
Golden Stone is a particular favourite – warm sandy-tones, with a hint of grey. "It's a lovely material," he says. And it's popular with designers - you may remember that Ann-Marie Powell used it to great effect in her Greening Grey Britain feature garden at RHS Chelsea in 2016.
So, a big thank-you to everyone who visited our stand. It was great to catch up with old friends and to make new ones. For more information on all our products, contact us via email, phone or WhatsApp, and if you haven't already, don't forget to check out the rest of our new website.