What is the best advertisement for any landscaper? Undoubtedly it's doing the best work with the best materials, and we have a lovely example of this in two projects completed this year by London Stone Trade Club member Aye Gardening.
Back in the spring, they took on a complete renovation of a garden in Ashtead, Surrey. Owners Tom and Susan wanted two seating areas for morning and evening, a small water feature, and the warm, rustic colouring of Autumn Brown Sandstone with a small lawn.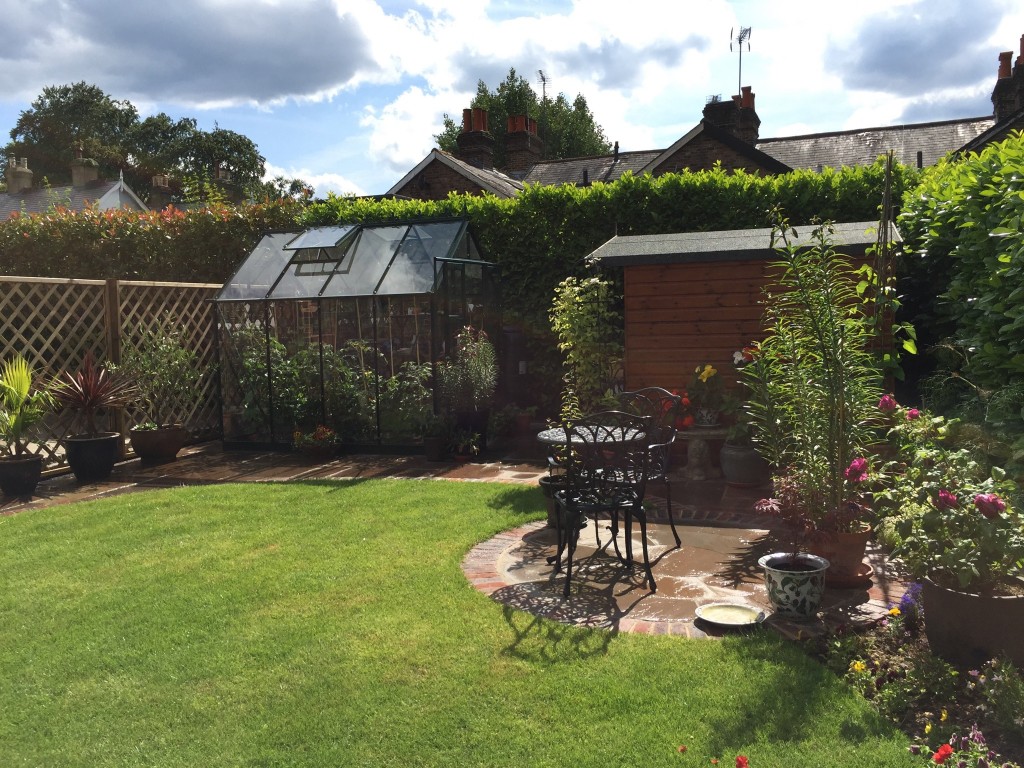 It was quite tricky at times as access was down a narrow drive and parking was extremely limited, so deliveries had to be made further down the road and ferried in. Aye also made a return visit when the couple decided the black stone they'd chosen for the steps down to the evening patio weren't right and asked for them to be changed to brick.
The effort paid off, though, as the icing on the cake arrived when the next-door neighbours liked what they saw so much that they asked Aye and his team to do their garden too. Not only that, but they plumped for the same natural stone paving, Autumn Brown Sandstone, after seeing its lovely autumnal hues.
Harry and Lillian, a retired couple, needed their 250m2 garden made more manageable, with a larger patio for barbeques and more value for visiting family.
The old patio needed extending and the garden levelling.
Access was obtained by taking down a fence and replacing it. Artificial grass helped the low-maintenance requirement, and at this point, it was Harry and Lillian's turn to change their mind, as they realised their original choice of colour was too bright and they decided on Namgrass's Horizon instead, a luxury product that gives the look of a freshly cut lawn.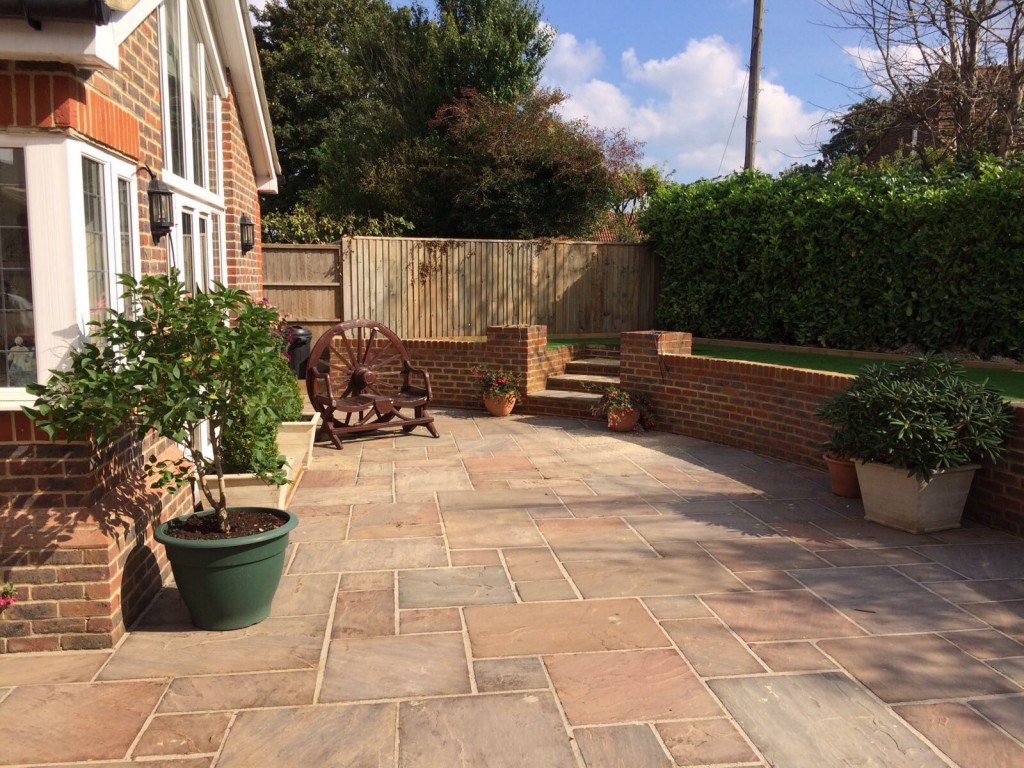 Both this patio and the ones next-door were mortared with GftK, which you can not only use in inclement weather but is great for people who want to jetwash their patios as it stands up well to the power.
Almost finished, just awaiting pier caps.
Aye Gardening were very pleased with the way both projects turned out, and we're sure you'll agree. Both builds transform their space and give the gardens a real air of quality. On our part, this is a perfect example of how we offer a one-stop shop for all your needs. Everything Aye Gardening used is now available from us: paving, GftK sweep-in mortar and Namgrass. Order all them from us in one go, saving time, and you'll have the reassurance that you've chosen the best materials for the jobs that are the best advertisement for your company.