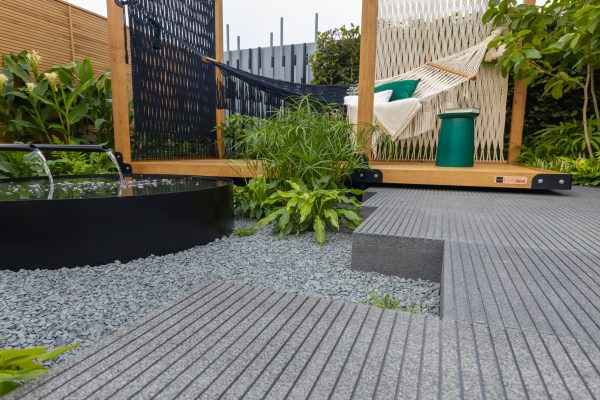 Stone cut to size is perhaps one of our simpler bespoke stone services that we offer. Precision cutting allows for expert detail and can turn a good garden design into a great one. In this blog we take a look at some of the show gardens that have used this service and discuss how bespoke stone cutting can benefit you.
What is straight cutting?
Straight cutting does exactly what it says on the tin – making straight line cuts. Our experienced stone masons carry out this process in-house, using one of our state-of-the-art bridge saws. The process of creating stone cut to size is begun by either cutting down standard-sized slabs from stock, or by cutting from large format scant material to the customers' requirements, producing bespoke pieces.
The machinery we use is highly sensitive, so our skilled stonemasons work to tolerances of just +/- 2mm, which ensures almost absolute accuracy for your project. Our skilled team can produce whatever our customers need and have manufactured some impressive pieces over the years. No challenge is too much; the limit is your imagination!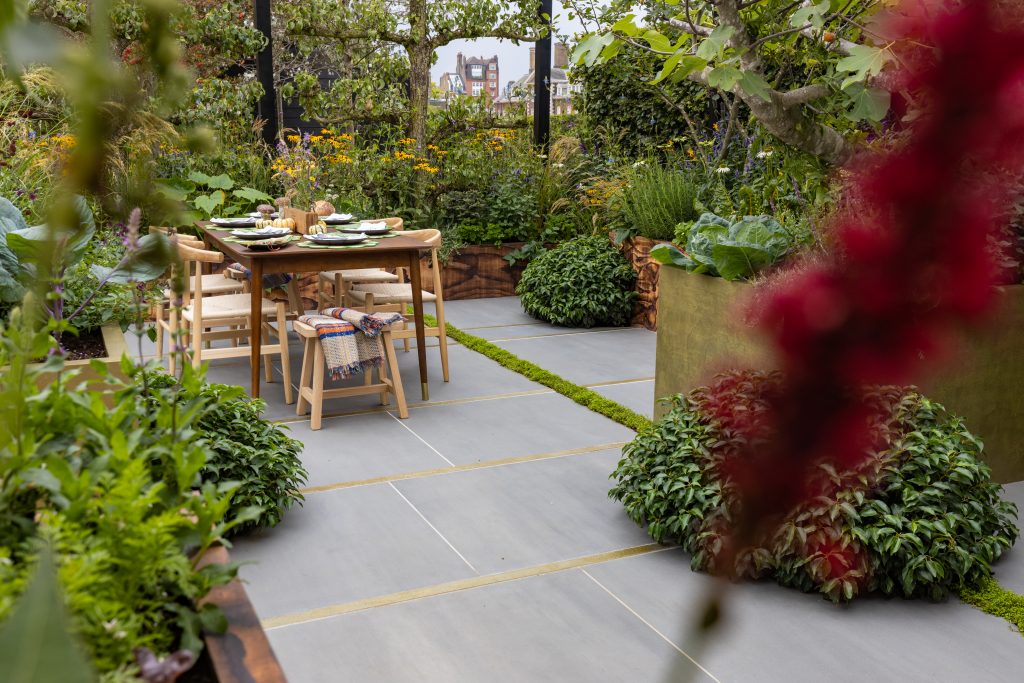 The Parsley Box
At the RHS Chelsea Flower Show 2021 Alan Williams design The Parsley Box and it was built by Landform Consultants. However, it was London Stone that cut each piece of our Sidewalk Porcelain to exact measurements.
The porcelain used in this project was cut to specific dimensions to produce the perfectly straight lines seen. The bespoke element in this garden design is subtle, however these exact lines help to create the sleek, contemporary finish of the garden.
The purpose of the garden was to start a discussion about the outdated stereotypes of aging. The design created an outdoor kitchen and entertaining space that is accessible to all generations. With the philosophy of conserving nature's bounty, the garden was brimming with edible plants to encourage garden foraging. This beautiful garden won a Silver medal.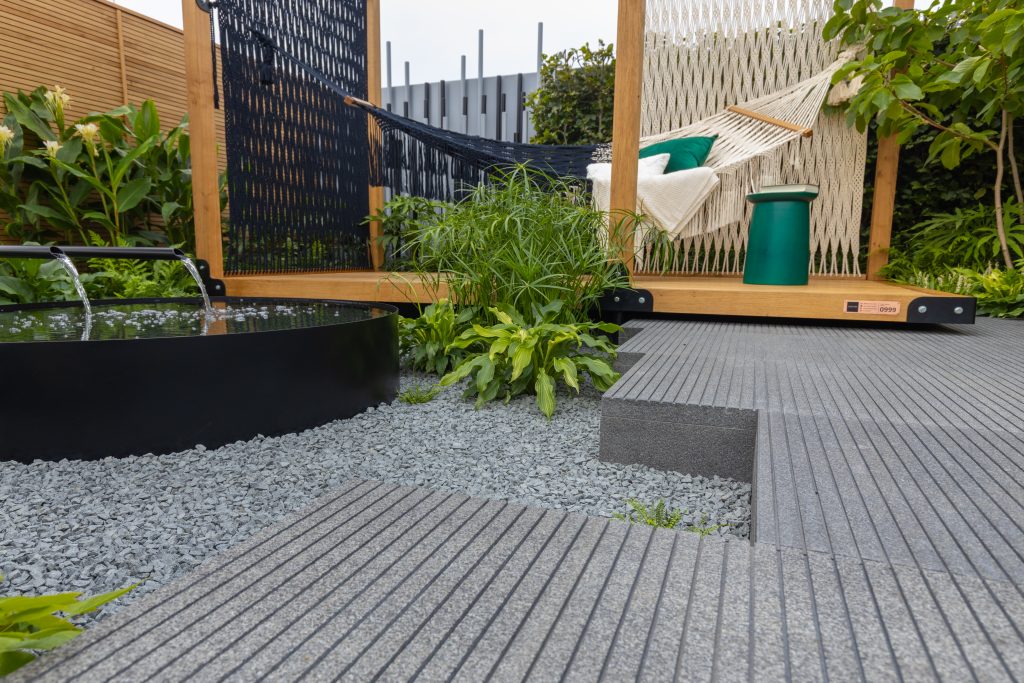 The Calm of Bangkok
Designed by Tawatchai Sakdikul & Ploytabtim Suksang and built by AJ Watts Landscaping. This show garden used our straight line cutting in a different way. The garden featured our Black Granite paving that was expertly cut by our in-house stone masons.
Firstly, the stone is cut to size, creating the individual pieces of the pathway that fit together. Next, the neat lines are cut into the surface of the granite. This is meticulously done with a comprehensive plan, so that the lines fit together perfectly across each piece of the stone, to create a seamless feel. This may not seem like a particularly difficult process, but it was completed to a painfully accurate specification to produce the impressive result that you see.
The garden was designed to demonstrate the two conflicting sides of Bangkok, where calm simplicity meets chaotic, sleepless energy. The design won a Silver Gilt medal, at the RHS Chelsea Flower Show 2021.
How stone cut to size can benefit your garden design
No garden is made to a perfect square. This will mean you will likely need some stone cut to size in your garden project. By having this process completed by our expert in-house stone masons, you can ensure that it is done to almost exact tolerances, arriving to your garden ready to be laid. Outdoor spaces of more complicated shapes and sizes will particularly benefit from this service.
Another way that you can incorporate stone cut to size in your garden is to add a unique feature. Create a bespoke stone element that represents your style to have as the focal point of your garden. Alternatively, add delicate detail to elevate your design. A bespoke element in your design is the perfect way to ensure your garden design stands above the rest and flawlessly represents your own sense of style.
Find out more about our full range of bespoke services here.