Thirty-five landscapers, invited by London Stone, jam-packed into the lecture hut at Scotscape, near Surbiton, Surrey, last week to take part in our latest Landscaper Development Day on Living Walls.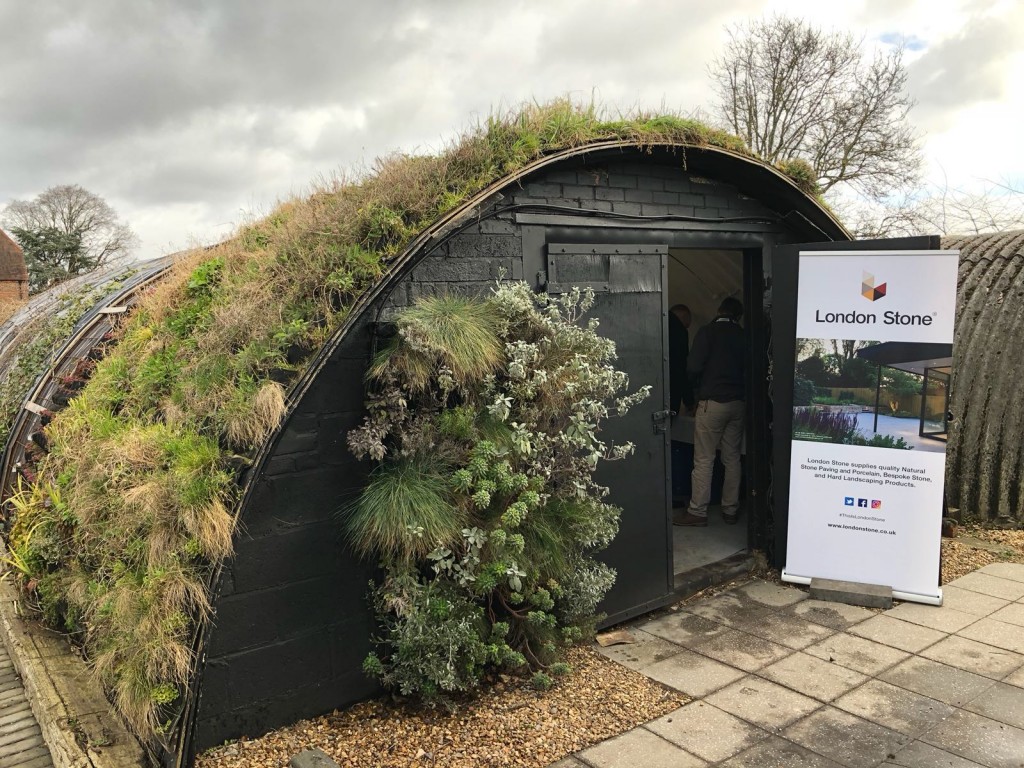 Scotscape's Business Development Manager Niall McEvoy's fact-packed presentation quickly brought home the enormous benefits to be gained from planting on the vertical, not just in the ability to offer a greener space to clients alongside an ongoing maintenance contract, but in the increasingly recognised environmental and social benefits.
Scotscape began as a contractor installing green walls for a number of other companies, so they were in prime position to evaluate the best systems and create their own. Their site, which Niall gave a tour of midway through the day, is packed with demonstration walls, green roofs, and research projects where Scotscape, as Niall explained, "trial plants to understand how they react, so you guys don't have to."
Niall had a wealth of knowledge to impart, with plenty of tips on installation and the best ways to maintain a wall to the satisfaction of your client. The choice of plants is surprisingly wide - Niall suggested that one day we might walk down Regent Street with a pine forest overhead - but the right choice of plants for the location ensures that a wall offers interest all year round, that pests like vine weevils are kept at bay, and that plants, properly zoned to take light, shade and moisture into consideration, thrive.
Living Walls offer more than just the chance of "Greening the Grey" aesthetically. Niall supplied plenty of information to tempt clients into designing verticals into their project, including the fact that installing a Living Wall will count towards the green space that's often required to offset a major construction. Their proven environmental and social advantages might also persuade your clients to install a wall or roof. Vertical planting reduces indoor and outdoor pollution, reduces the need for air-conditioning, and provides acoustic barriers. It's even been found to reduce absenteeism in offices.
Paul Greenyer, of Insideout Home & Garden Improvements, based in Haywards Heath, was keen to attend the day as he intends to specialise in living walls next year and is currently building a demonstration wall at home. He's firmly of the opinion that "anywhere that can get living wall should have one".
"As Niall said, the key is to understand that every job is completely different," said Paul. "That's what enables versatility, and we can all do something completely different."
Jane Ashley, who runs Jane Ashley Garden Design, also attended with a very particular interest, as her garden (which we're supplying) at the RHS Hampton Court Flower Show this year will be The Green Lung, featuring green walls.
"Niall was brilliant," she says. "I'm so glad I came along. It was really well informed. The way plants can improve air quality in cities and, not just plants, but which specific plants. It's been really good value and I'm grateful to London Stone for putting it on."
London Stone has had a close relationship with Scotscape for some time and you'll not be surprised to know that, under our horticulturalist Jamie Butterworth's supervision, we'll be creating a Living Wall or two of our own. The first will be at our new showroom in Bounds Green, which opens in mid-April.
"We'll be integrating two water walls with three of tropical planting," said Jamie. "There'll be a swathe of plants just on the right side of the door as you go in." DesignClad, we feel, makes the perfect partner with Scotscape's versatile system for creating a contemporary, planted design that will fit sleekly into light wells, offices and modern outdoor design.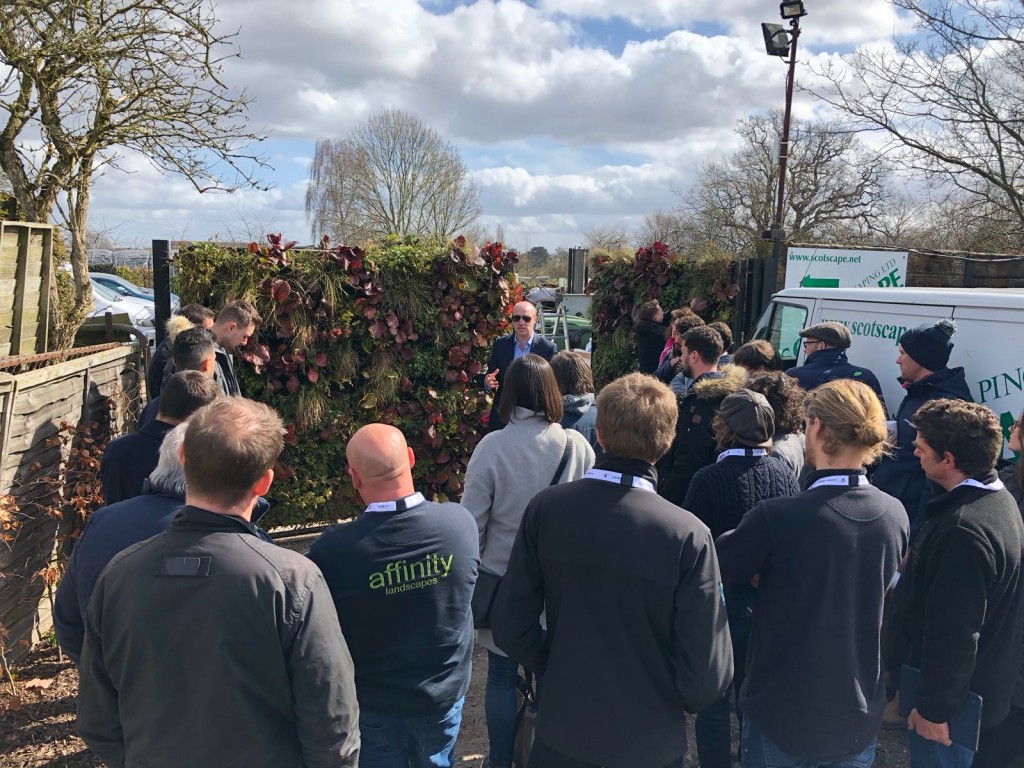 As with all our Landscaper Development Days, this was free-to-attend, with just a request for donations to Perennial, one of our charity partners, and Perennial's Sue Brinsden presented a short video featuring a single landscaper who, after help from the charity, went on to form a company and offer employment to others. It brought home how their aid and advice can have far-reaching effects, helping many more than just the immediate recipient.
Keep an eye out on Social Media for more Development Days coming in April and May, before we break for a few months for 'Show Season'. We will be resuming the Development Days in September, with more events already planned with the aim of up-skilling our industry.
#OneIndustryUnited