My name is Diana Copot, I am the Marketing Manager at London Stone. I have just returned from the most inspiring trip to Kota, in the Rajasthan region of India.
I don't think anyone can actually understand the overwhelming scale of the stone industry in Rajasthan, before seeing it for yourself, in person.
As soon as you start driving down on the National Highway 27, you understand that any expectations you may have had of this place, anything you may have imagined is insignificant, compared with what you're about to discover. For about 40 km, all you can see, on both sides of the road, is stone yards, stone quarries, and well, stone.
In the Rajasthan region, around half million people are involved in the stone industry.
As there is no better way to understand your supply chain than by "walking it". We started our trip with our Tier One suppliers; those whom we buy directly from.
We are very proud to say that our Tier One suppliers have very modern facilities and really good working conditions for their staff. We are working closely with TFT to get these sites audited on a regular basis.
One of our suppliers is very close to attaining TFT's Level One, which means their site is clean, safe and provides good and fair conditions for the workers. There is no child labour or bonded labour happening; adequate PPE is provided to all workers; fair rates of pay are provided; there is clean water and shade from the sun, operational toilets and resting areas.
Materials arrive on these sites in finished shape. Finishing touches are applied here with the help of machinery – surface finishes, edge finishes, calibration. Quality control and packaging also takes place here.
We continued our journey to some of the Tier Two suppliers. These are basically Stone Yards that our Tier One suppliers buy from. Stone arrives here in big blocks usually.
The blocks are further broken down, by hand, in chunky pieces.
These pieces are then made thinner and get cut down to their finished size, again, by hand.
From what we saw, I'd say that this is the place where the really hard work gets done. The sites we visited do have basic conditions, such as shade for workers and drinking water, but there is so much more that can be done here. It is vital that we focus our resources on these places and make sure we help to improve and maintain working conditions here.
We ended our day by visiting a Tier Three supplier. A quarry. I imagined that this was going to be of an impressive size, but still, the moment you first see it is breath-taking.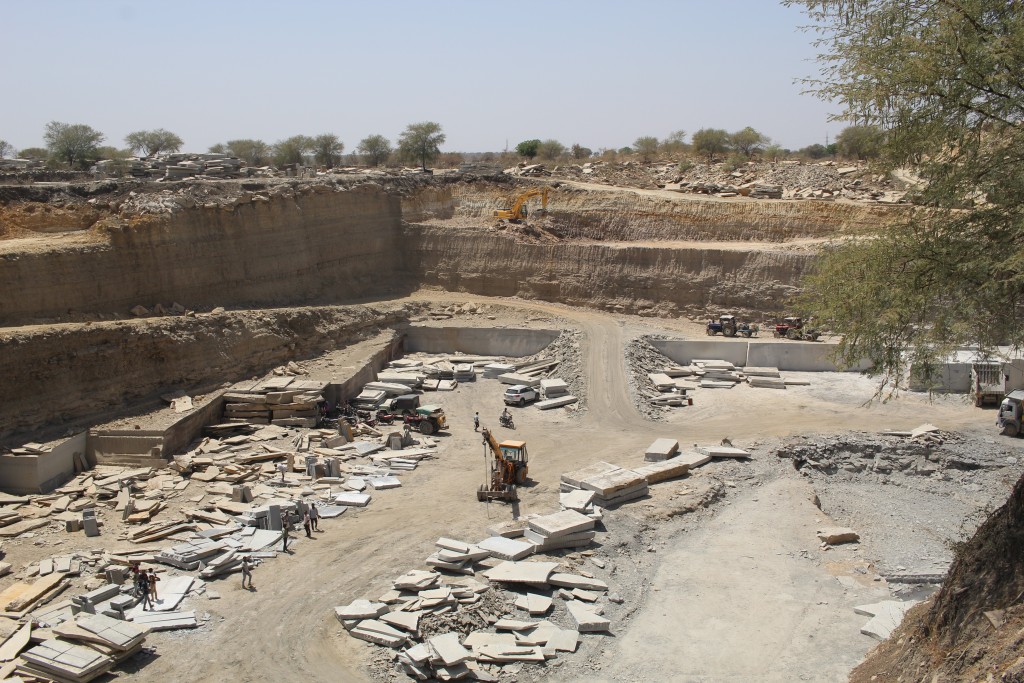 We found out that quarries are usually family-owned. They are previous farm land that got the green light from the Government to go ahead and mine for natural stone. A site like this can be mined for around 15 to 20 years.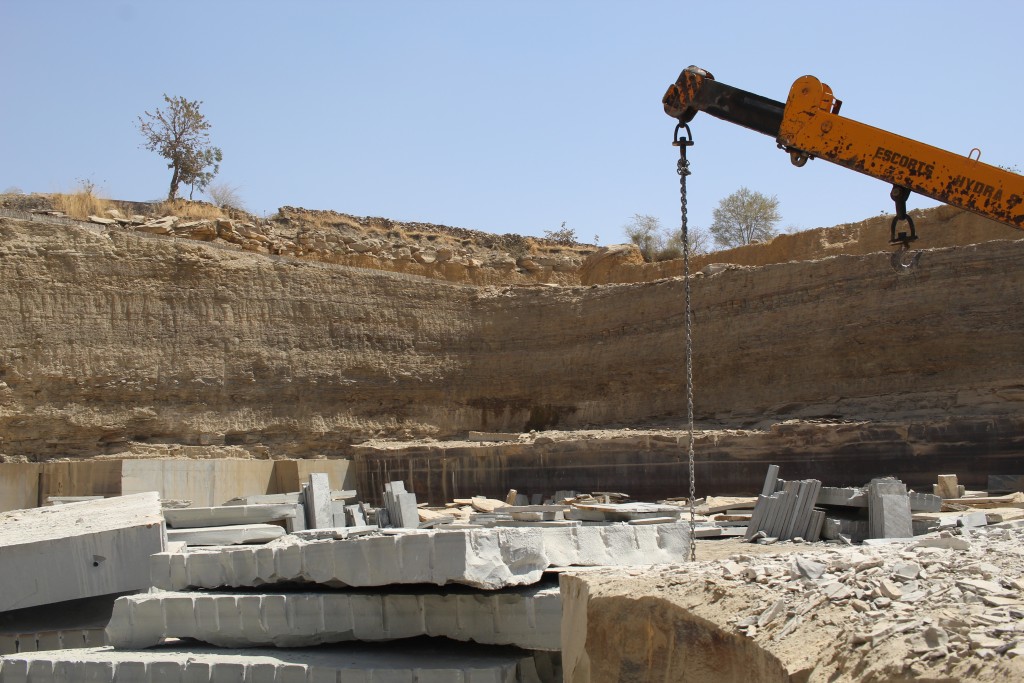 Suppliers from everywhere are able to buy from these places, so we understand that our leverage on these sites is quite reduced. Maybe among all the buyers, only 5% really care about the working conditions. That leaves us, the ones that care, in a quite difficult position; it is hard to be listened to, when the business you really bring them is so small, compared to the others.
But we are not to lose hope. We are aware it is a slow process. We have embarked on a journey to change the mentality of entire generations. It is not going to be easy, but what gives us strength is the fact that, year by year, we go back, and find out that more things have improved, and more of the good working practices have been adopted.
The Stone Industry in Kota, Rajasthan is thirsty for change. All it really needs is perseverance. Someone not to give up and to keep sustaining this change. For more information about our ethics programme, please contact me by emailing; diana@londonstone.co.uk.