Meet Kevin Edwards, London Stone's Latest Garden Design And Landscape Consultant; a new member of the team, but with bags of experience.
"I love working in this industry," says our new Garden Design and Landscape Consultant, Kevin Edwards. "I grabbed the opportunity to work for London Stone with both hands."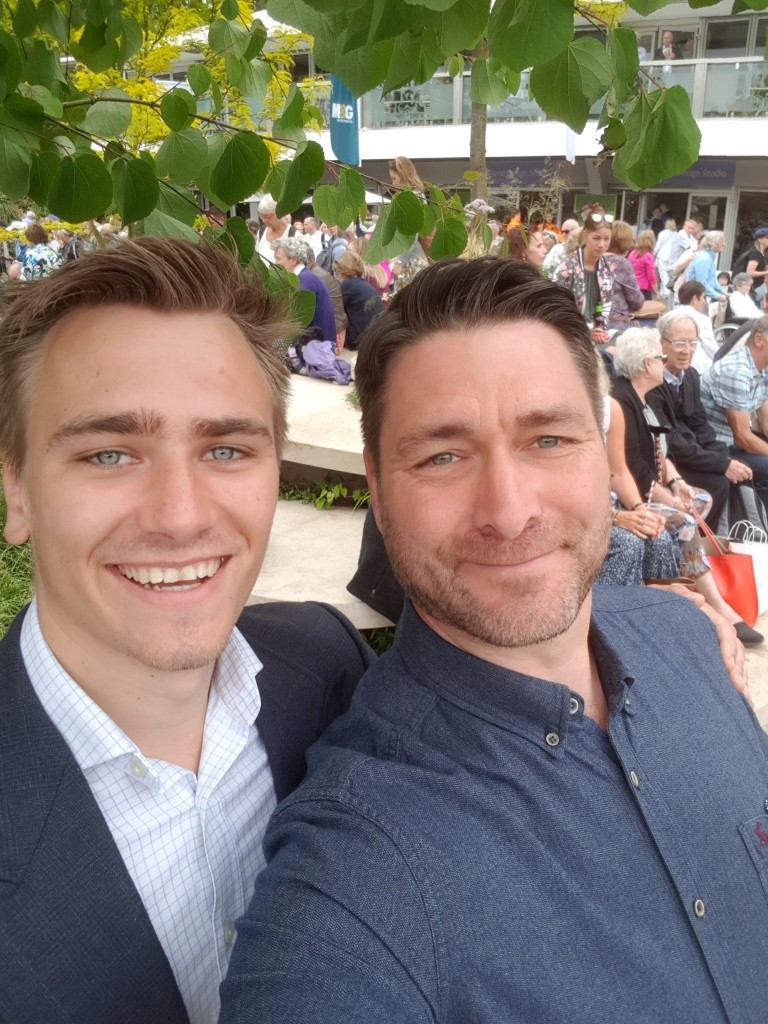 Kevin Edwards (r) at this year's RHS Chelsea Flower Show with Jamie Butterworth (l)
Kevin is now covering the East Anglian region and London Stone is equally delighted to welcome Kevin on board. He's won awards as an outstanding supplier's rep. and this is in no small part due to his decades of experience. "I've worked in the construction and sales industries for twenty years," he says. So, as you'd expect from the London Stone team, he knows what he's talking about. "I've done a lot of stone-cutting. I'm well versed in lathes!"
What he really loves, though, is imparting knowledge. "A lot of people don't understand much about stone," he adds. "Installation, maintenance – I love telling tricks of the trade. I've done a lot of demonstrating and training in my past roles."
Kevin's knowledge stretches to more than just stone; he took this photo on a recent training session at Millboard's HQ
Kevin has just presented at his local SGD cluster meeting, alongside our Jamie Butterworth. "My passion is talking to designers and landscapers and opening people's eyes to what can be done differently. At the meeting I was taken aback by how many questions were asked. People are really embracing the aesthetics that materials can bring to a design, and London Stone has such a smorgasbord of products to offer." Look out for Kevin's talks at future SGD and APL cluster meetings in the East Anglian area.
And don't forget to ask him how he's getting on with his diploma in garden design. "I'm not studying for it because I want to be a designer," he explains, "but so that when I'm talking to designers we'll be absolutely on the same page."
A domestic project in Norwich that Kevin consulted on, featuring London Stone's Silver Grey Porcelain
Secretly, however (well, not so secretly now), he does have a long-term yen to design his own garden. "Not at the moment, though," he says. "It's full of chickens, dogs and children."
You can reach Kevin on his mobile: 07730 130916. So, if you're in East Anglia – Kevin covers Norfolk, Suffolk, Essex, Lincolnshire and Cambridgeshire – don't hesitate to get in touch for advice or help with any technical questions. He's definitely happy to talk!