We're all spending more time outside than previously. Now is a good time to think about buying your garden furniture, so you don't miss out.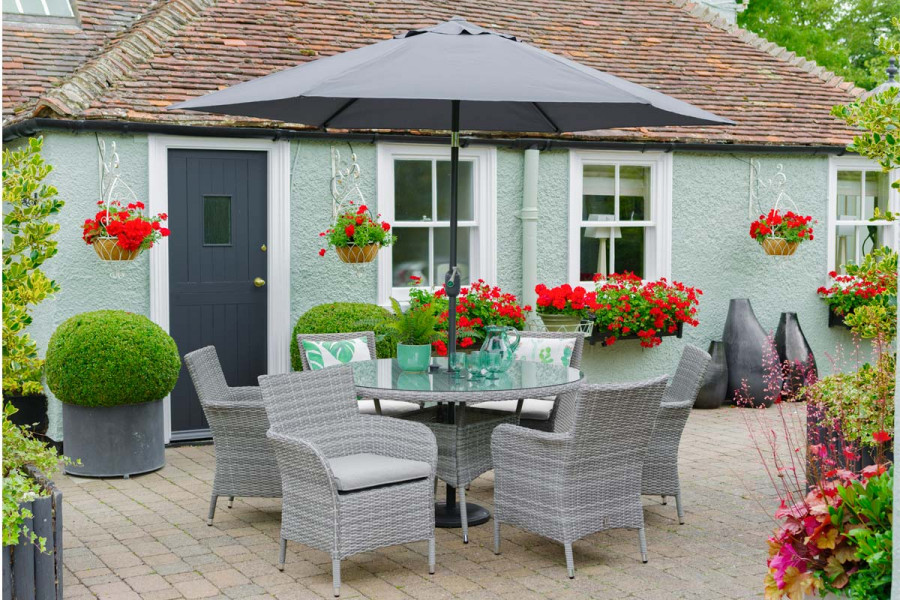 When to buy
The best time to buy recliners and other garden furniture can, surprisingly, be during the winter. And that's likely to be the case this year more than ever before.
It may only be January and feel rather early, but demand for garden furniture always shoots up before Easter (April 17th this year). Last year stock flew off the shelves; furniture and barbecue sales were up nearly 60% in the year to August. Unfortunately, across the country, many customers found only limited choice available. This year, with the desire to take the indoors outdoors increasing, and continuing uncertainty about Covid variants, getting ahead can only be a good thing.
Buying garden furniture in the winter also allows you plenty of time to plan your outdoor space. This is particularly useful if you are landscaping your garden - not a quick task. Choosing furniture is often the last item on the to-do list, but getting ahead means that you'll be able to enjoy your garden to its fullest as soon as the work is done.
Or, perhaps, at the end of last summer, you were thinking how much you'd like some new, larger, more stylish furniture? A corner sofa, perhaps, or a firepit table? If you've been meaning to replace old furniture, now is a great time to buy. Ordering early helps avoid long lead times, ensuring that you receive your furniture in time to enjoy the nicer weather.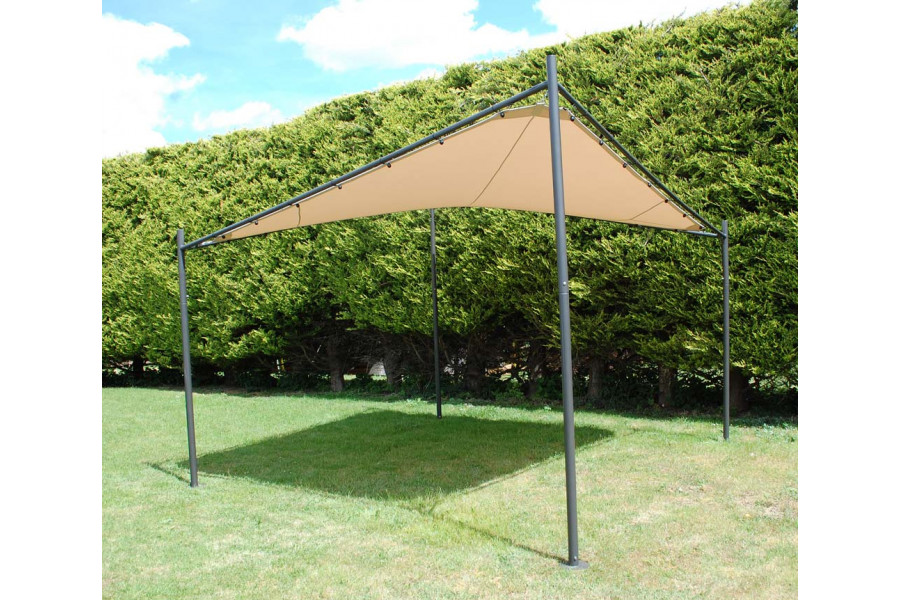 What to look for when buying garden furniture
The best time to buy recliners and other garden furniture may be winter, but whatever time you want to replace your garden furniture, these handy tips will help you make the perfect choice.
Quality – the quality of the furniture you choose affects longevity, comfort and maintenance requirements. For most of us, it pays to invest in good quality, as spending that little bit more upfront brings benefits later down the line. It's also worth checking your furniture comes with a guarantee. This gives you peace of mind that the manufacturer is happy to stand by their products.
Maintenance – garden furniture is often left outside to fend off the changing weather conditions. For this reason, you should consider how much maintenance may be required. Different materials require different levels of maintenance. Read about the best materials to leave outside.
Storage – a lot of furniture is designed to be left outdoors all year round. If your furniture is not winter-proof, it will need storage, or at least protection. Sheds, garages, or even a conservatory are ideal storage spaces. But if you don't have space, consider investing in furniture covers to keep the harsher weather from iaffecting condition.
Seating position – wherever you put your furniture - patio, decking, inside a conservatory or on the lawn - it will transform the space. When you are looking for your perfect garden set, take time to consider how you plan to arrange your space, and the views you would like you and your guests to enjoy of your garden while seated.
Colour matching – most outdoor furniture tends to be neutral in colour. This gives you plenty of flexibility to design the rest of your garden, colour matching with paving, decking and the rest of your garden elements. When it comes to planting the neutral tones provide the perfect counterbalance to pops of colour that bloom and flourish during the warmer months of the year.
Comfort - last, and not least, comes comfort. Take a moment to consider how you are going to use your garden or patio furniture, and how often. Larger, and younger, families may require furniture that will see more wear and tear. Or you may be looking for furniture with enough space to comfortably entertain larger groups, or to relax late into the evenings. Perhaps you want furniture that maximises on individual comfort. Taking time to consider this will help with planning for the right type of furniture, from modular sets or dining sets to sun loungers and egg chairs.
Outdoor furniture covers
With an outdoor cover or garden heating, buying outdoor furniture in the winter allows you to enjoy the garden even longer. Just because it is cold and wet, it doesn't mean that we can't get outside. With the right cover and heating, you can enjoy the fresh air and calm of the outdoors, all year round.
If you don't have an outdoor cover already, the winter can be a great time to pick up a deal. In our winter stock clearance, we have gazebos, shade sails and parasol options to help you make the most of your garden. Outdoor covers will also keep the elements off your outdoor furniture in the harsher winter conditions.
Even though all our furniture is made to be left outdoors throughout the year, we recommend outdoor furniture covers. Our covers are made from polyester, and feature fixing-tabs that ensure the furniture is fully wrapped and protected even when the weather is bad. In breathable material, the covers allow for the free flow of air that prevents mould or mildew setting in. The covers also offer full protection from harsh UV rays, rain, frost, and any debris that may swirl around in the wind, helping to keep your furniture in great condition during the colder months. So, there is no need to worry about buying your furniture in the winter, only for it to need deep-cleaning before you get round to using it.