The Bees of Britain are essential for our ecosystem – learn what is being done to preserve them
Recently Radio 2 hosted their Big Bee Challenge Weekend. As part of this challenge the RHS built a bee-friendly garden, and we are proud to say we supplied some of the products. Read on to learn more about the Big Bee Challenge Weekend and the garden that was built.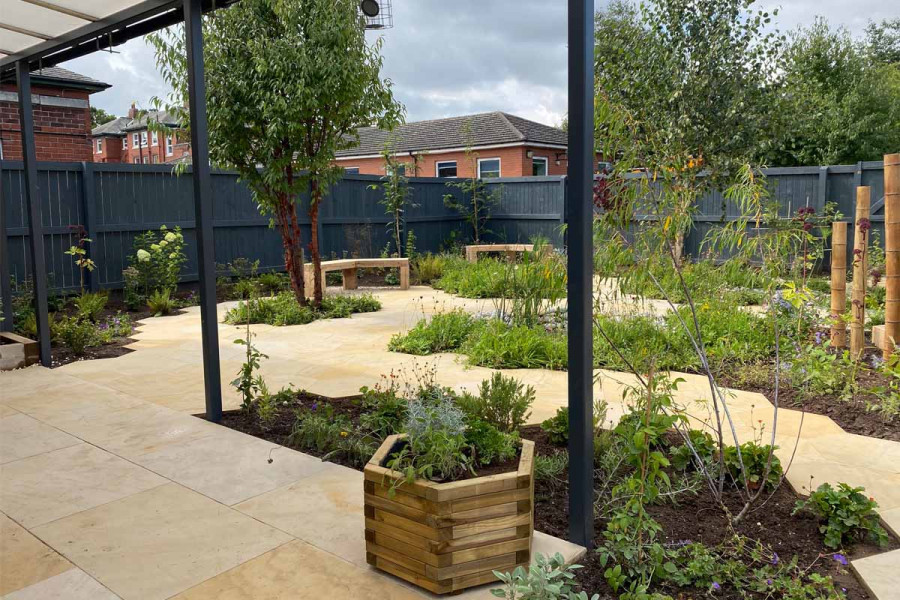 Radio 2 Big Bee Challenge
Radio 2 asked listeners aged 6-12 years old to design their own bee-friendly garden. From these designs a winner was chosen, and the design built at an NHS Trust site.
The garden was designed to attract bees and other pollinating insects, as well as to be an attractive site. Along the way the children could learn more about nature and sustainability and how we can improve garden design in the future to be more nature-friendly.
Once built, the garden would be used by children and young people with mental health needs as a place to relax and unwind: a much-needed place of quiet reflection to be enjoyed in harmony by people and bees alike.
The importance of bees
Bees are one of the world's most important pollinators for food crops. They are essential for a healthy environment and for the food that we eat. However, around the UK, bees as well as other wild insects are in decline; some are even in danger of extinction. A main contributing factor to the endangerment of bees is the reduction in the flower-rich habitats they love.
The aim of Radio 2's Big Bee Challenge is to raise awareness of the tragic situation our bee population finds itself in. Raising awareness will encourage listeners to create their own environments to support bees and other pollinators. Creating green spaces that are so important to their survival is crucial to support bees. No space is too small. Whether in a garden or unused space, on a balcony or window ledge, planting some flowers will help bees and insects.
The Garden
The amazing bee garden that was built by Massey Garden Design was designed by Izabella, aged 10, from Hampshire. The garden features our Dune Sandstone Paving cut into stunning hexagon shapes to symbolise the honeycombs of the beehive. The golden tones of our sandstone give the garden a perfect honey glow that reminds us of the bee's home.
Throughout the garden there are plenty of bee-friendly plants. These plants sit in flower beds positioned within the paving around the garden, and in the raised hexagon planters. The small, shallow ponds, with sloping sides made from large rocks, provides the perfect place for wildlife to safely drink. Sitting against the wall is a unique hexagonal feature. This may not look like a usual feature piece for a garden, but it is perfect for bees. The combination of different materials is ideal for bees to make their home or rest. Of course, there is a bench for people to sit as well. Let's not forget that this is also a functional garden for people to enjoy, where they can peacefully watch nature go by.
The garden is truly beautiful and extremely considerate of the bees of Britain. To see Izabella's original design, visit the BBC website.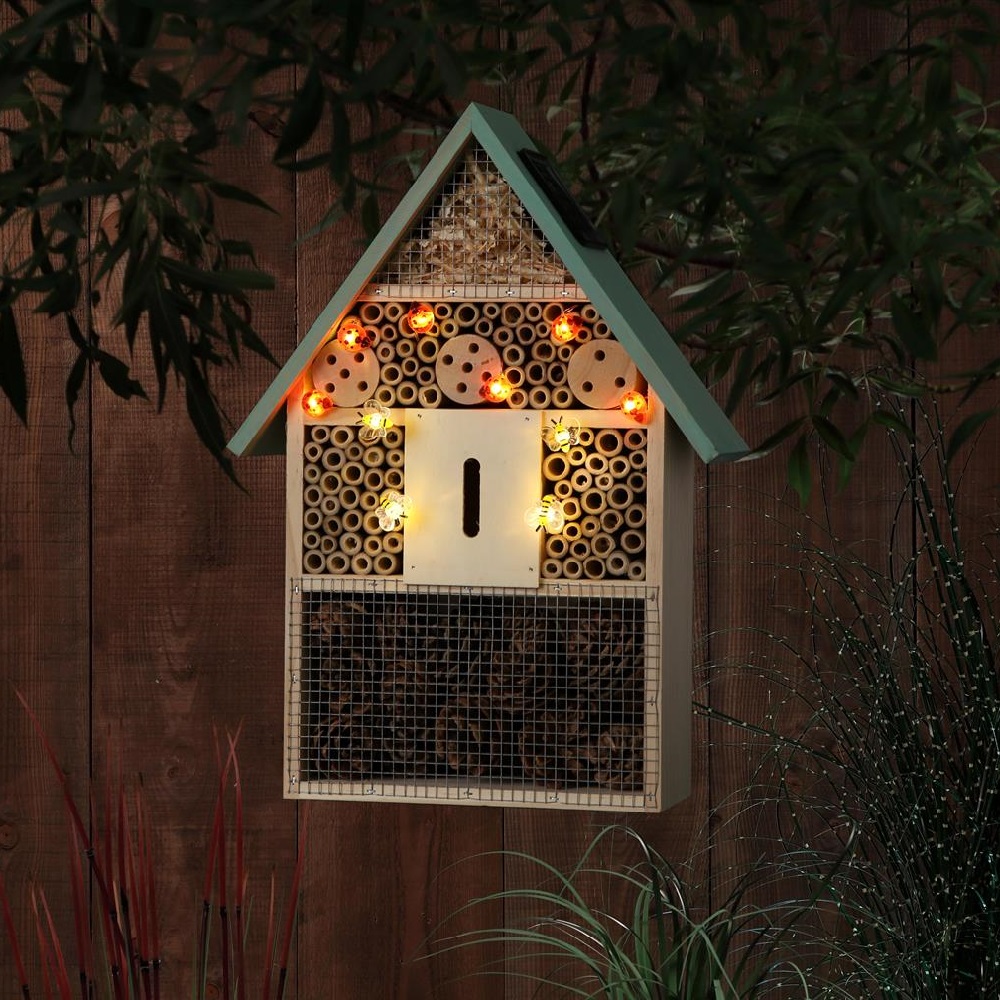 What you can do for bees
Radio 2 - and we - hope that this project has got you asking what you can do for the bees. It is easy for everyone to get involved and do just one small thing in their garden to help the bee population. One small change you can make is to leave out some water, particularly on a hot day. Whether you have a large garden or small window box, planting some pollen-rich plants will be a great benefit to bees.
For those with more space, you can purchase our hexagon planters, supplied for this garden, fill them with plants and create your own personal bee garden. Another great option, which will work even in the smallest of gardens, is one of our bee hotels. Not only do these make a great home for bees but they are also a light, allowing you to enjoy them day and night.

We hope that you feel inspired to go away and help the nature in your outdoor space, particularly the bees of Britain.