This year at BBC Gardeners' World Live we've been proud to support two gardens. Both featured Clay Pavers. We look at how the same colour choice was used to create very different designs.
Memories of Mountains – a Garden Retreat
First up, Memories of Mountains on APL Avenue. The Avenue is always a popular part of the show. Each year the Association of Professional Landscapers sends out a call to members across the UK to submit a themed design for typically sized back garden. A shortlist of three is chosen for construction in the avenue, with the award of Best APL Avenue Show Garden being announced at the show.
Sustainable paving
With the theme this year being "Work, Rest and Play in a Sustainable Way", clay pavers were an ideal choice. Our Chelmer Valley pavers are made only of natural clays and sands, with no waste of raw materials. No industrial waste water is discharged in their making, and surplus heat from the kilns is used in the drying process. On top of that, pavers are extremely long-lasting with no loss of looks and can be recycled. A truly sustainable product!
Peaceful design
JKD Studio and Big Fish Landscapes came together to create this garden and win a Silver Merit award. The garden was influenced by the mountain retreats in the regions of China's Zhejiang Province.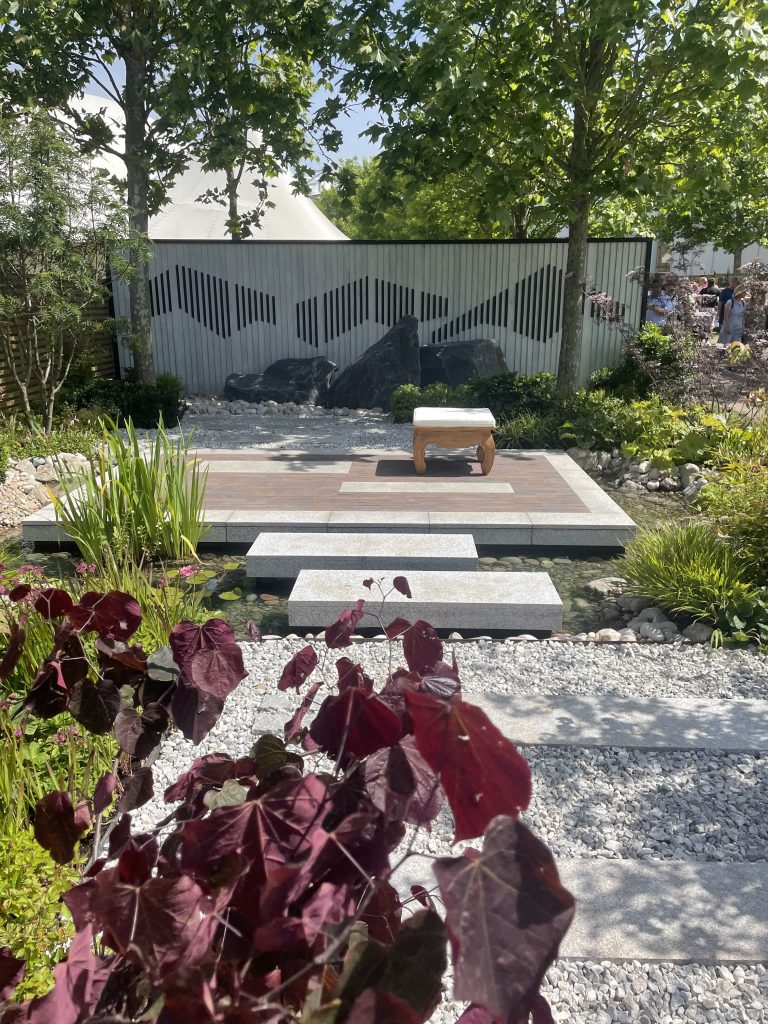 As you entered, you found yourself on Asian-style stepping stones, setts, and gravel. The stepping stones continued over a calming pool of water filled with lily pads and other planting. As you can see, across the pool, our Chelsea Clay Pavers were inset with lighter slabs that echoed the stepping stones, taking your eye across and beyond.
The space has an intimate retreat feel to it. The trees, hedges, shrubs, and perennials create an enclosed and calming space. With the panelling at the back of the garden encouraging inspirational memories of the mountains from which the garden draws its inspiration, this is an ideal space for yoga and meditation.
The Living Landscape…A Nostalgic Experience
Designed by The Garden Design Co. with natural swimming pond specialist Michael Wheat Group, this garden won both a Silver Merit and Best Construction Award.
The space was designed as a walk-through garden for visitors, with plenty of room to explore the space, winding pathways and tucked-away spaces to discover. Designed with the whole family in mind, the space is playful and nostalgic.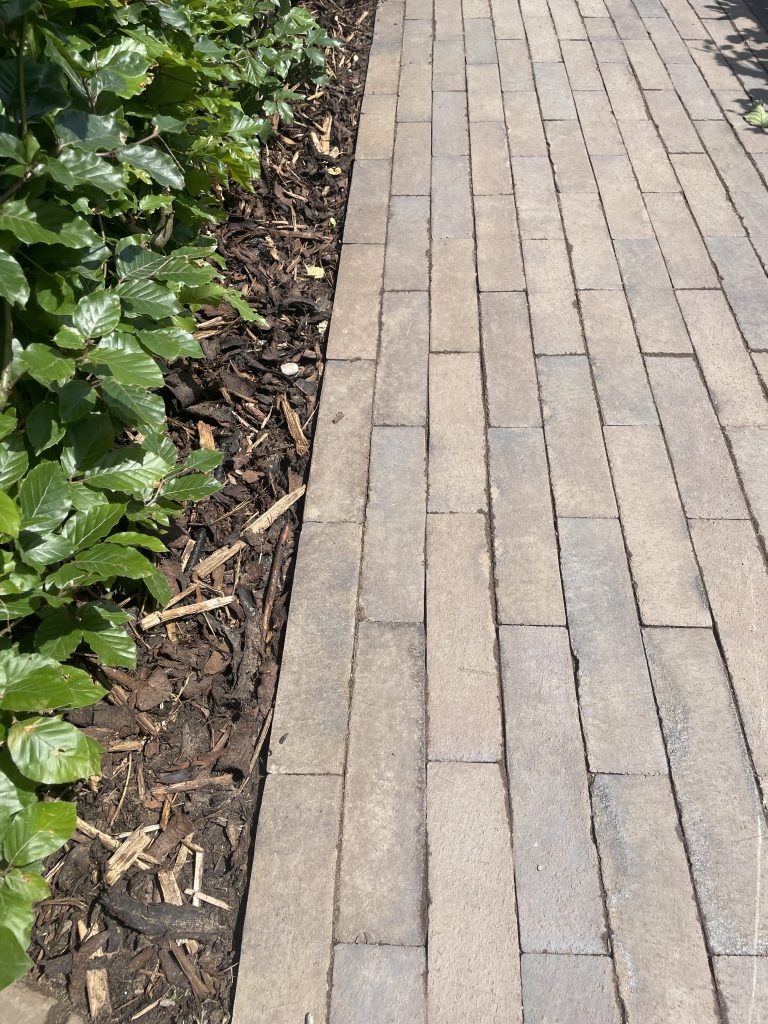 Your tour began along a path of our Chelsea Clay Pavers taking you to a decked area. Here, laid out to enjoy the sun, were two of our Milano Sunloungers. When you finished relaxing and enjoying a book, you could recollect childhood memories and bring out the inner child by soaring on the rope swing over the lake. Stepping stones allowed easy access to the natural swimming pond for an enjoyable swim on a warm afternoon.
As you continued your walk through the garden you came to the garden room for relaxing, equipped with our Garda Corner Lounge Set in Light Grey.
Versatile clay pavers
The garden was designed as a blend of naturalised and rugged areas and a controlled, ornamental setting. Our clay pavers went a long way to uniting the two very different elements; the natural materials and organic colour are a natural complement to wilder planting, while their shape brings order to more formal areas while retaining a relaxed feel.
Chelsea is only one in a wide choice of clay pavers. Check out the range of colour and style options in this lovely paving.